The major announcements of IDF have come and gone. The Nehalem demos and Silverthorne were exactly what IDF is known for, but the show does go on after the keynotes and today's coverage gives you a taste of exactly that.
Robot Car
We ran into Stanford's Robot Car to be used in the DARPA Urban Challenge this November: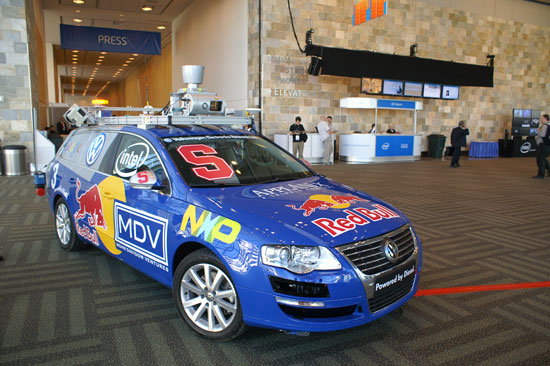 The Robot Car is entirely autonomous, it will drive itself and avoid any and all obstacles along the way in an urban setting. All of the gadgetry on the top and sides of the car are laser sensors that map the car's environment, so that it can avoid accidents.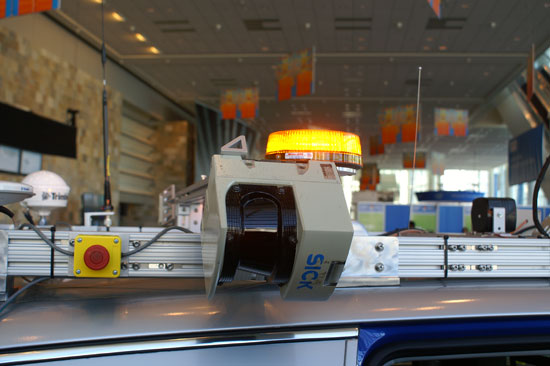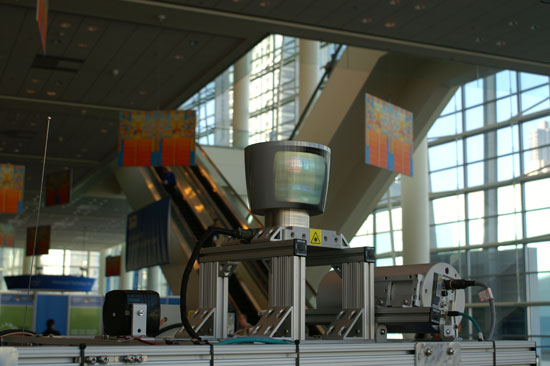 The laser sensors on the sides of the car will identify yellow/white lines on the road to make sure the car stays within its lane on the road.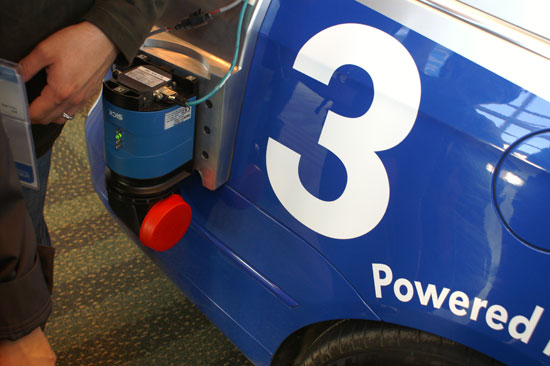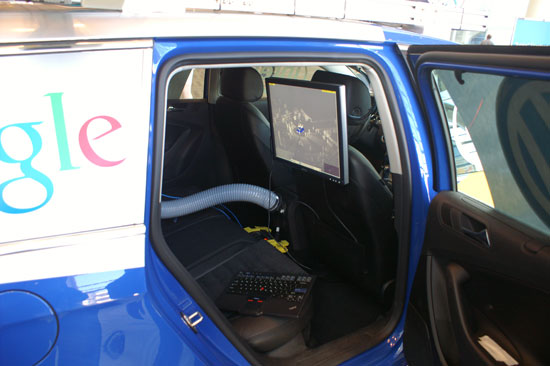 The car's sensors mapping out its environment in real-time on the LCD screen above
All of the data is fed into the car's two quad-core servers, analyzed, processed and translated to inputs to the car's steering, braking and acceleration systems.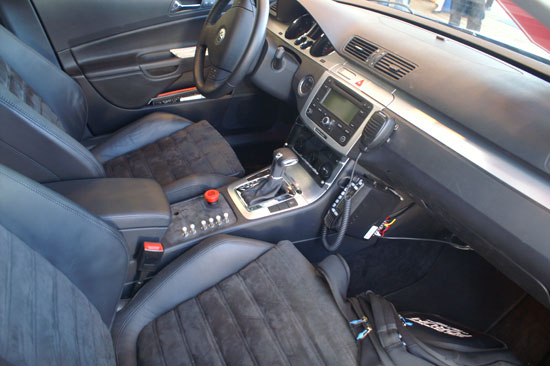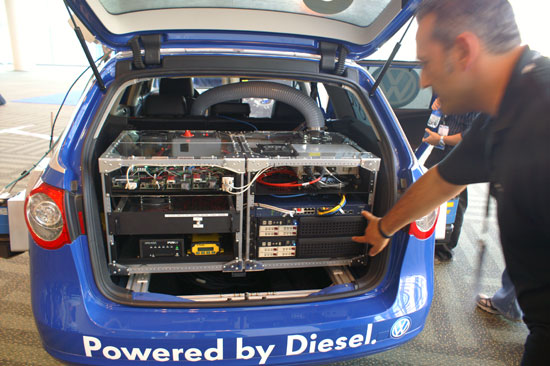 The servers are cooled using the car's own air conditioning system via a large pipe running from the back seat to the trunk where the servers are stored.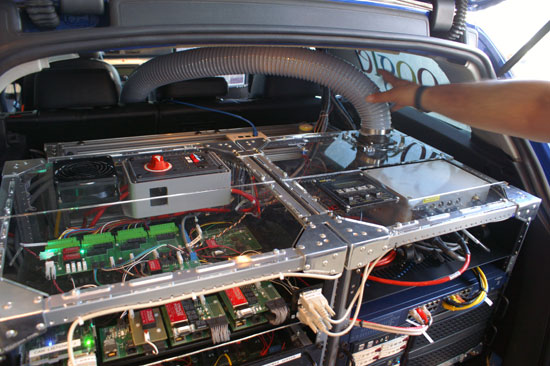 The fastest they've had the car up to is around 71mph, but it's expected to get up into the 30s during the Urban Challenge.