Montevina Notebook: Working
This year's IDF has been all about demoing the same product multiple times, in subsequently better situations. Yesterday's Montevina demonstration was an open system with a Montevina platform running in a plastic case, today's demonstration was a fully functional Montevina notebook: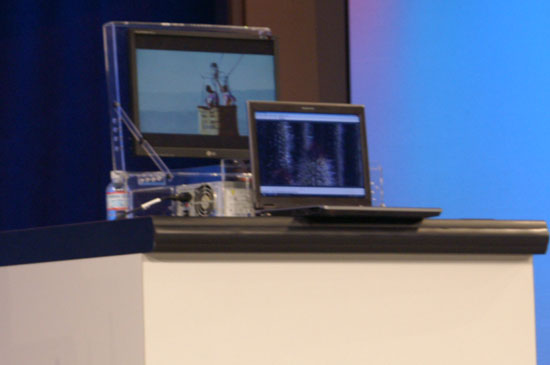 Mobile Penryn vs. Merom
Intel ran a quick mobile Penryn vs. Merom demonstration, benchmark results weren't reported but you'll see those soon enough. The demonstration ran through a SSE4 enabled video encoding benchmark, converting a HD video stream to an MPEG-2 file.