MySQL
To get an idea what a typical SLES 10 user will experience, we simply used the MySQL version which is supported by the latest SLES 10 SP1, i.e. MySQL 5.0.26. The testing configuration was identical to our 3.2GHz Opteron review.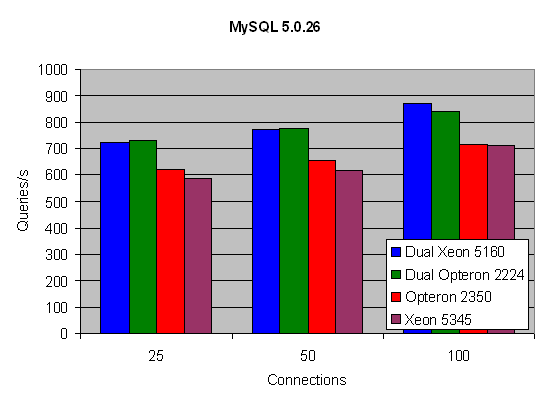 Forgive us for this quick test, as we had only a few days to test
Barcelona
before the NDA. You'll see other versions of MySQL pop up in later reviews. The first results seem to indicate that AMD's newest quad-core is capable of keeping up with slightly faster quad-core Xeons, but the results are not yet conclusive.