Package and Appearance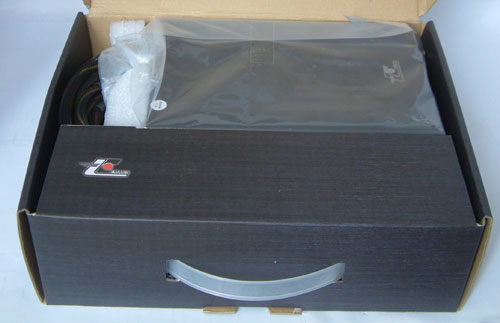 The Serene comes in a similar box similar to the G1, and we need to complain about the same issue again. The box is a little too small for this PSU and therefore the two pins that hold the hook press against the box. We also didn't find any protective foam which could protect the power supply against force from outside. This means if the box is dropped or banged around during shipping, it is very likely that the PSU will have some form of damage. On premium priced power supplies, we feel that manufacturers need to hold themselves to a higher standard on packaging.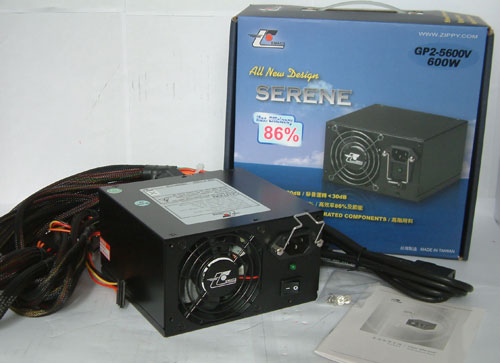 When companies target the high-end enthusiast market, there are often expectations about what is necessary as well is what is actually required. Many enthusiasts appreciate getting some extras, but at the same time there are others that already have all the zip ties, badges, lanyards, etc. that they need -- anything else is just clutter and extra cost that could have been spent on improving the quality of the primary component. Zippy chose to target the latter group of enthusiasts, and we found just the needed items for installing this PSU. Hopefully that means that Zippy focused more on the inside of the PSU, which is a perfectly acceptable approach if it holds true.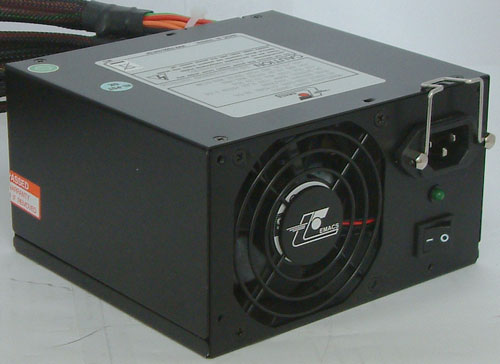 Looking at the PSU, this certainly seems to be the case. It comes in a very simple black color and the focus is on quality and performance rather than flash. A little green LED on the rear serves as a quick temperature gauge: if it's green then everything is supposedly okay. It doesn't appear to change color, and we didn't ever see it turn off during testing regardless of the ambient temperature, but perhaps we just didn't let things get hot enough.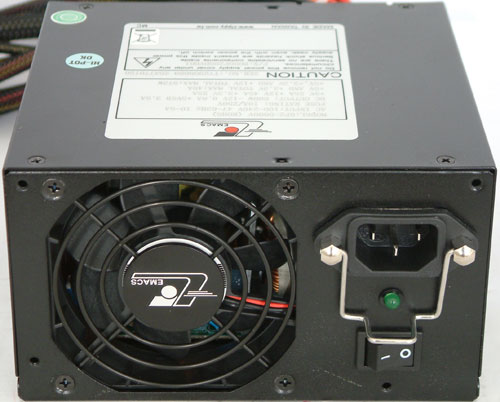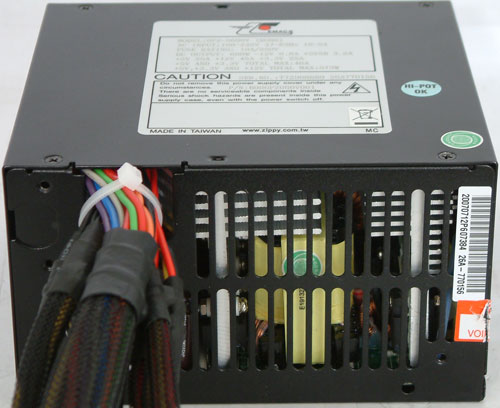 The Serene comes with a single 80mm fan that pulls air through the power supply. On the other side we can see openings so the air can enter the PSU. Unfortunately the openings are just on the middle section and to the right. On the left side there are no openings that could let some fresh air cool down the capacitors and coils of the secondary side.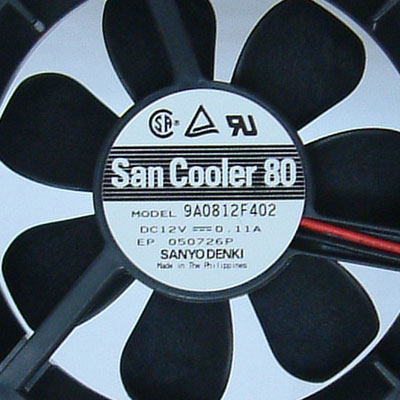 The Serene has a slightly different fan mounted than the G1 does. With just 0.11A the fan will run a little quieter than what we saw with their Gaming G1. Part of the reason for the different fan is related to efficiency: given two 600W power supplies, the one with higher efficiency will not get as hot as the one with lower efficiency. There is less heat generated and therefore a slower fan can be installed, which naturally should produce less noise.