Manipulating 3G on the Blackjack
The entire premise of this article is to compare power consumption between 3G and EDGE, as well as Wi-Fi and EDGE.  Since we can't do all of the comparisons on the same device given what we have, we had to look at the comparisons independent of each other. 
Toggling 3G on the Samsung Blackjack isn't something that can be done by any visible menu, you have to instead enter into an admin menu by dialing the following code: *#1546792*#.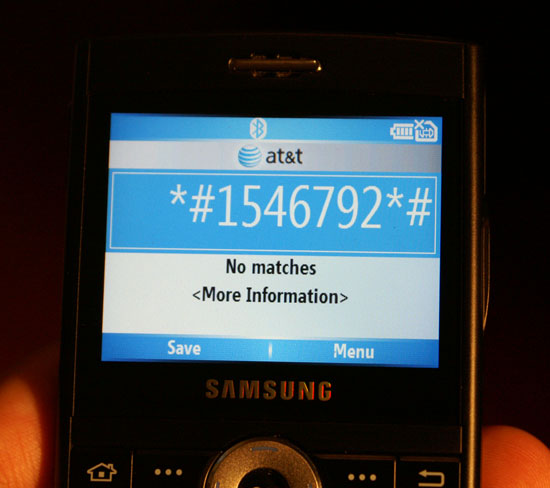 After entering the code, you're presented with a menu: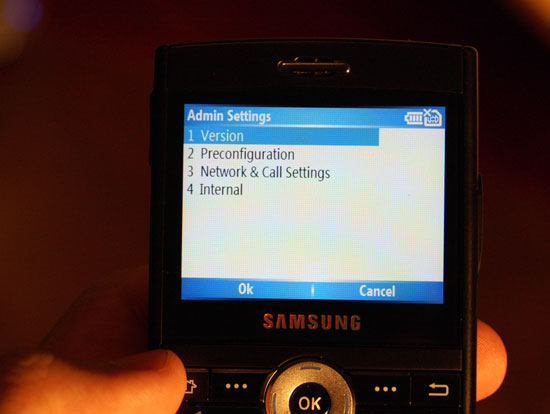 Selecting Network & Call Settings let's you configure network priority as well as network mode, the latter being what we're interested in: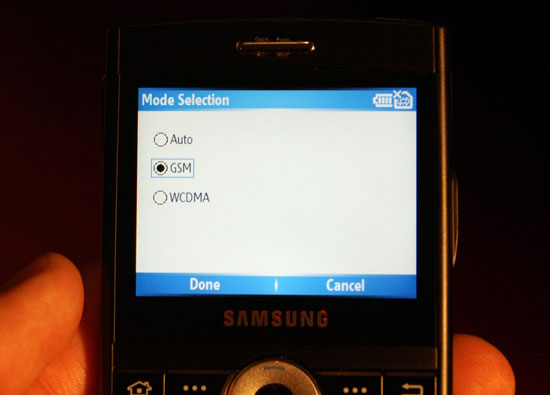 Selecting GSM will turn off 3G and if you're in a location where EDGE is available, that's what the Blackjack will default to.  To re-enable 3G simply repeat the process.  We've found that sometimes the Blackjack will need to be rebooted before the switch will take effect.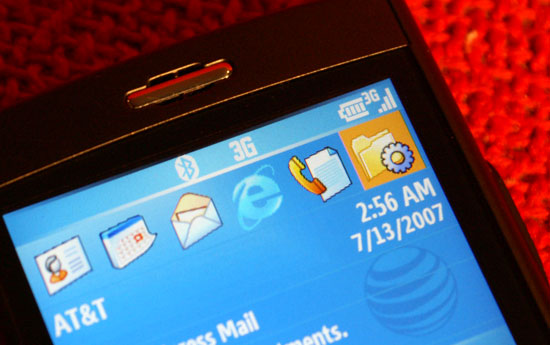 With a way of toggling the network mode, it was time to start testing...