If you go to school for marketing, there's undoubtedly a lesson about announcing products too early while you still have older inventory to sell. Two weeks ago, Intel unveiled its plans for Penryn and Nehalem, the successors to Conroe, in the most forward looking disclosure we've ever seen from the company. We couldn't be happier with the way Intel has been handling itself ever since the demise of NetBurst and the Pentium 4, but admittedly it's incredibly difficult to get excited about a Kentsfield speed bump in the interim.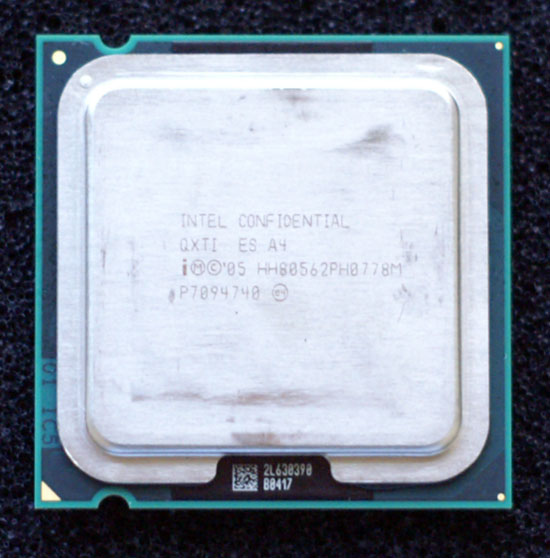 Until today, if you needed a quad-core desktop CPU from Intel you had to sacrifice a little clock speed. The Core 2 Extreme QX6700 ran at 2.66GHz while the fastest dual core Conroe ran at 2.93GHz; today, thanks to continuing improvements in yields Intel is unveiling the Core 2 Extreme QX6800 running at an equivalent 2.93GHz, priced at $1,199.
Given that the Core 2 Extreme X6800 is already the fastest desktop processor in the world, adding two more cores gives you the absolute best of both worlds. You get the highest stock clock speed Intel offers for the best performance in lightly multithreaded (or single threaded) applications, and a total of four cores for those heavy multitasking or CPU intensive multithreaded scenarios.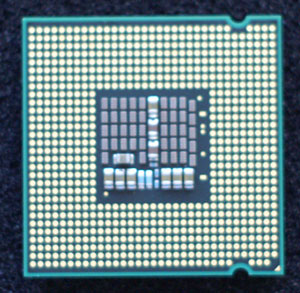 There's not much else to know about the new processor, so we'll direct you back to our previous coverage of Intel's Kentsfield core for more detail. Indeed the more interesting processor launches this year will involve Intel's 1333MHz FSB offerings, AMD's Barcelona and by the end of the year Penryn.