LG Flatron M400D 3D LCD Monitor
LG had more to show off at their booth than just the hybrid HD-DVD/BD player. The Flatron M400D is LG's new 3D LCD monitor. The monitor simulates a 3D image using a lenticular lens filter which splits the source content into 25 separate views and then demultiplex's those views and displays them on the screen as one image.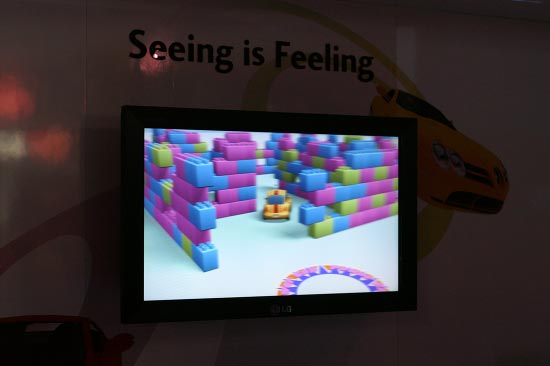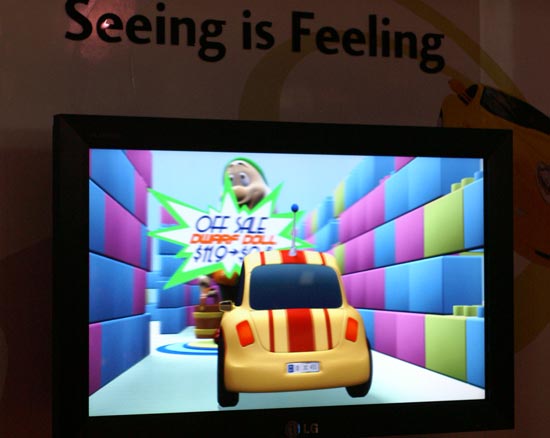 The system does produce a 3D effect without the use of any special glasses. Viewers must be between 3 to 7 meters directly in front of the screen in order to see the effect. The monitor is geared towards commercial applications. No pricing information is currently available.