LG's Hybrid Blu-ray/HD-DVD Player
One of the most anticipated products at this years CES was LG's hybrid Blu-ray/HD DVD player.  Touted as the player that would end the HD home video format war, we were also quite excited to take a peak at this player.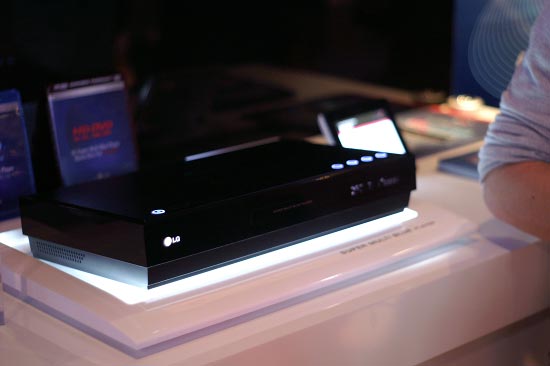 LG calls the set-top player the Super Multi Blue BH100. The box does play both HD-DVD and Blu-ray titles as advertised, however there is one glaring omission from it; the BH100 does not support the iHD Interactive Format for interactive features on HD-DVD disks. Representatives from LG did say users will be able to navigate basic menus for playing HD-DVDs but not the full feature set.  The player does fully support BDJ for interactive features on Blu-ray disks.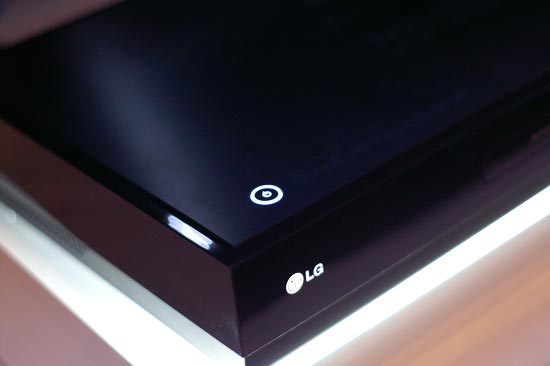 Physically, the player looks like a regular DVD player but does feature touch sensitive power and playback buttons on the top of the unit. This unit should be available in Q1 2007 for a price of around $1200.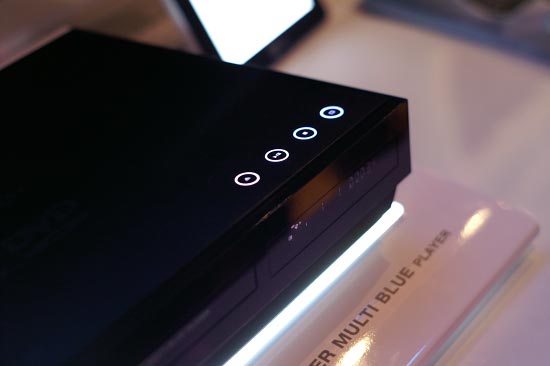 LG also showed off the PC version of their dual-format player/writer - the Super Multi Blue GGW-H10N.  The drive both plays and writes BDs, DVDs, CDs and only plays back HD-DVDs.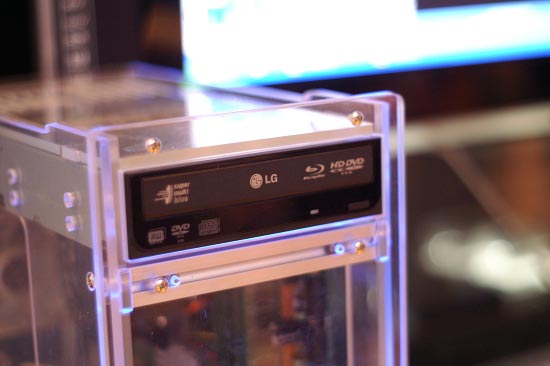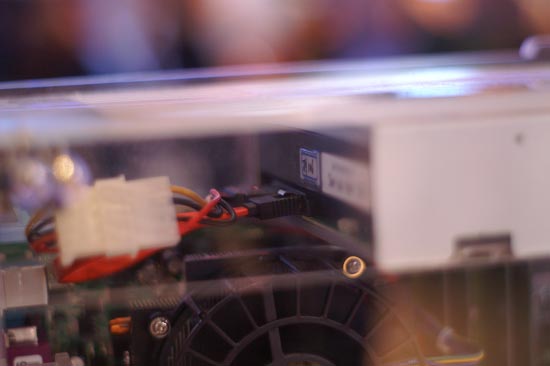 LG gave us a glimpse as to how the drive is able to play both next-gen formats by showing off the drive's pickup sensor.  The sensor utilizes a 1-laser/2-lens solution.  One lens is used for HD-DVD, DVD and CD playback and the second lens is dedicated for BD.