Micro DLP Projectors
As DLP chips and light sources become more compact, new products using these technologies are starting to show up. An example of this is the Micro DLP projector. Both LG and Mitsubishi showed off their respective units.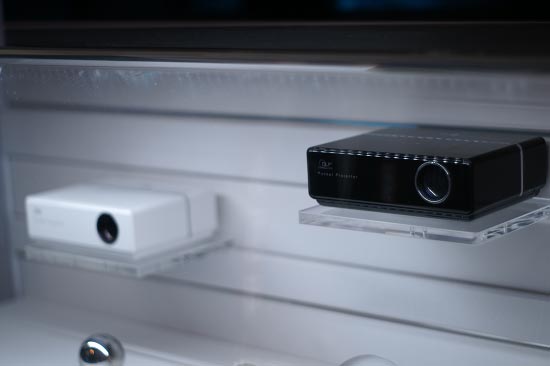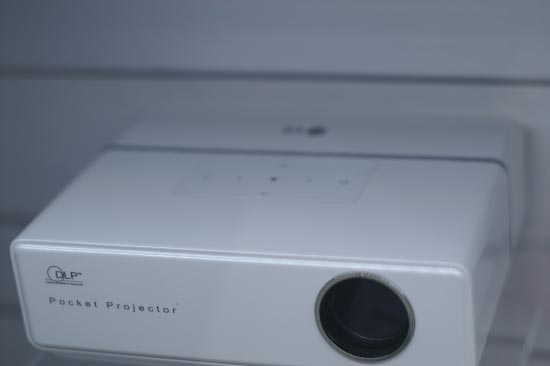 The LG HS101 and the Mitsubishi PK20 both utilize DLP technology as well as an LED light source to reduce size and heat output as well as increasing the color gamut and lamp life. Specifications of both units are also nearly identical – SVGA (800 x 600) resolution and 1000:1 contrast ratio. One difference between the two projectors is the light output – PK20 is rated at 25 lumens while the HS101 is rated at 100.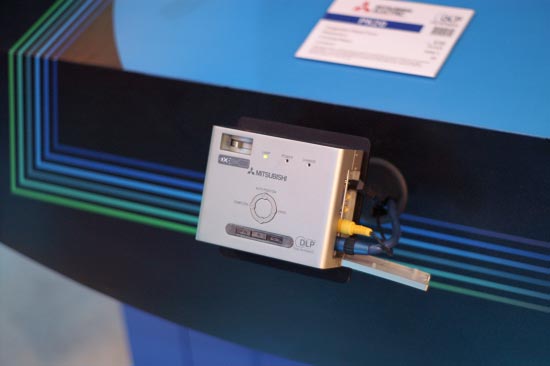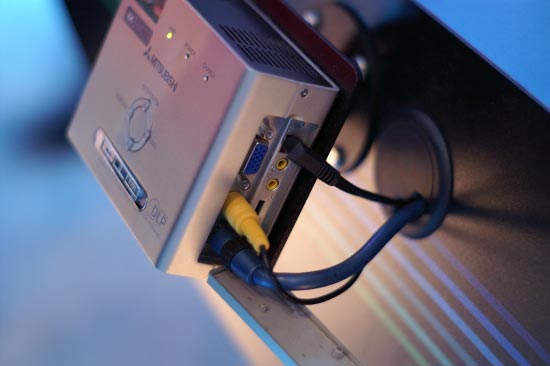 The 1.1lbs Mitsubishi PK20 is currently available for $799.99. LG has not yet announced pricing and availability of the HS101.