As we mentioned in our previous
Consumer Electronics Show 2007
article, the majority of products on display were evolutionary rather revolutionary. This pattern combined with the continuing emphasis on
digital convergence
left us with very few new product releases for the personal computer market.
We expect this to change in Q2 as AMD releases their new Barcelona processor series, additional chipsets, and the R600 family of graphic processors should be widely available. Intel is planning on new platforms based around the upcoming Bearlake series of chipsets in late Q2 with derivatives in Q3. We possibly could see the new Intel 45nm Penryn processor series by the end of the year based upon early test results.
In the consumer network market we very could see the final ratification of the 802.11N standard late this year. This is due in part to the current second draft specifications looking acceptable for all parties concerned at this time with the general plan being certified product that is upgradeable to the final specification will ship in late Q2.
The storage market will continue to see drive capacity increases with the first terabyte size drives shipping in early Q2. Solid State Disks will also make inroads into the portable market throughout the year. We expect to see a rapid acceptance of the SSD products during 2008 in both the portable and corporate desktop markets as the prices continue to fall while performance and drive capacities increase.
MSI: AMD 690G makes a debut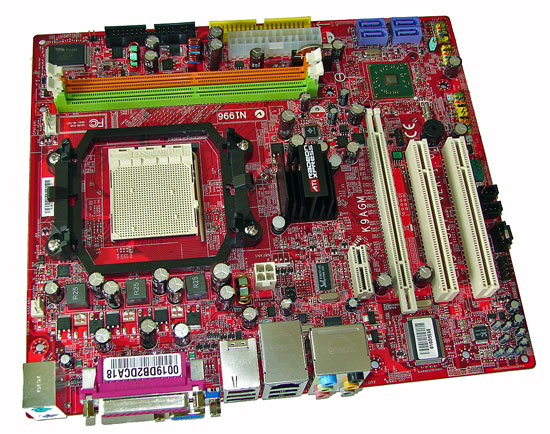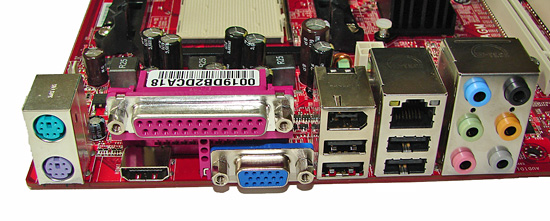 After attending a short presentation by AMD on the benefits of their upcoming 690G chipset that features Radeon X1250 graphics capability, we stopped by the MSI booth to view an early board built on this chipset. The initial performance numbers show the 690G easily outperforming the Intel G965 X3000 graphics core, and with some additional driver tuning it should offer a very competitive platform choice when compared to the NVIDIA 6150 boards, along with providing additional features.
The board we viewed was an early design release from MSI and will be marketed at the K9AGM2-FHI. It is a mATX design that features the AMD 690G Northbridge, AMD SB600 Southbridge, Realtek 8111B Gigabit Ethernet, Realtek ALC888 HD audio codec, and IEEE 1394 support from the VIA VT6308P chipset. The 690G chipset features native HDMI output via the integrated transmitter and HDCP support.
Based upon our early viewing of the X1250 graphics capability we have to say that AMD has an excellent solution for the HTPC crowd. The gaming performance was acceptable at 1280x1024 resolutions in both the Half Life 2 and Prey demos while providing more than enough capability for running most RTS and simulation type games. We will have a preview of this board and others in the coming weeks as AMD has informed us the official launch date is 02/28/07.