We have to say that our P965 roundup has taken a lot longer than expected and is certainly one of largest and most comprehensive motherboard articles that we have generated this past year. The reasons for the delays are numerous but the end is finally in sight as over the course of the next ten days we will present results on more than a dozen P965 motherboards in three different categories.
It seemed like every time we were nearing completion on the article another motherboard would arrive for testing or at the very least another BIOS would arrive that promised to fix all issues and save the world at the same time. Call us suckers, but we tested every one and looking at the front page news today none of them saved the world but some of them saved a harsh opinion of the board. Since we started our testing seven weeks ago the size of the article has gone from seven to thirteen, maybe fifteen boards now as two exclusives just arrived in the labs today. We promise no more delays but maybe just maybe with some decent coffee and a trouble free BIOS we can get these two boards into the review.
In the time since we started this article we have tested forty three different BIOS releases and have provided numerous reports back to the motherboard manufacturers. Some have listened, some have not, and a couple did not need any real feedback as they got it almost right the first time. Those are the boards that we really liked and our comments will probably reflect that simple fact. We have fielded hundreds of questions from our readers and in the process we hopefully assisted enough so that the egg patrol will not need to be stationed at the front of the office for anyone upset about the delay in the article.
Even though we have a myriad of reasons both reasonable and some not about the delay in the article we have enjoyed every minute of the process. As the scope of the project grew we determined that a single article could not cover all of the motherboards in detail. It soon grew to two and now three articles. We decided to group the boards by category in order to have boards with similar features and cost compete directly against each other. We felt like this was fair to the motherboard manufacturers and would show the strengths or weaknesses of each board in its market sector. However, at the end of this roundup it comes down to which motherboard offers the best overall price, performance, support, and reliability for the user.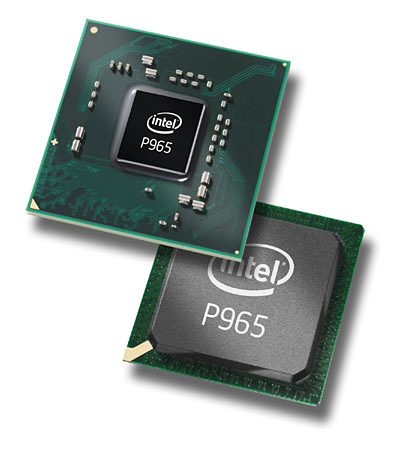 Our first category today has five different motherboards all situated in the midrange performance sector with pricing from $140 to $170 on average. The features on each board are all comparable and each is targeted to the same audience. That audience is typically the group of users that expects to get as much out of their motherboard and CPU as possible and are not willing to spend the additional money for the high end 975X or P965 CrossFire boards.
There are some anomalies in our categories as based upon price the MSI P965 Platinum should be in this first category but due to its features it will go up against the Asus P5B-Deluxe and Gigabyte GA-965P-DQ6, which should make for an interesting shootout. These three boards and the newly arrived ECS PV1 Extreme will make up our third and final category of boards with high end features that are capable of running ATI CrossFire.
Our second category that will be published next week consists of what we consider to be the budget sector and includes boards from ECS, Foxconn, Intel, and Gigabyte. We can tell you right now that there are a couple of surprises in this group that should give the mid-range performance boards a few reasons to worry about their pricing structure.
We will recap the strengths and weaknesses of our boards at the end of each article and provide a complete analysis of all motherboards in our final article. We will determine at that time the winners and losers by category and present Editor's choice awards for the deserving. We will also present for the first time a reliability and support study on each board. Our motherboards for this roundup have at least three hundred hours of benchmark, usability , and stress testing (except for the two that arrived today) completed at this point. We feel like this study is important when considering a purchase decision and to further stir the pot, three of the five boards tested today failed the 100 hour overclocking torture test. They are being inspected by the manufacturer currently and hopefully we will have answers before our final article is published.
With all that said, let's get started and see how well our first set of boards performs today.