Halfway to 65nm
September is an important month for Intel, as it marks the first month where there will be more 65nm than 90nm processor shipments.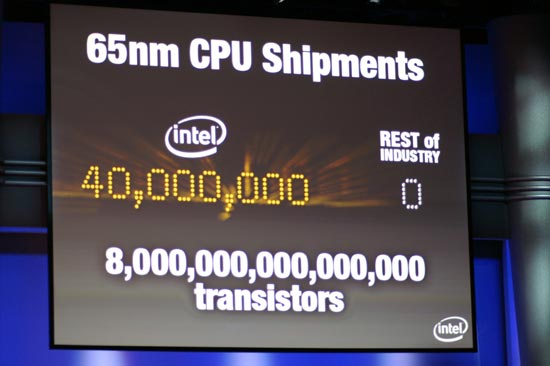 Next week Intel will have shipped its 40 millionth 65nm chip, and it was quick to point out that the rest of the industry has yet to ship a single 65nm chip. Of its 40M 65nm chips, only about 5 million of them have been Core 2 based processors, really putting into perspective the vast number of Intel processors that are still NetBurst or Yonah based.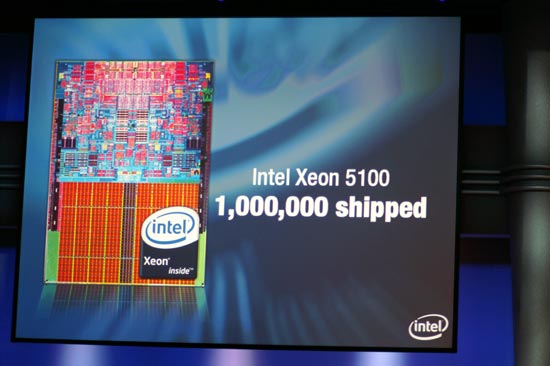 On the server side, Intel has shipped 1M Xeon 5100 series processors based on the new Woodcrest core. Once again if you look at the 40M number from above, it's barely a drop in the pool of shipments.