In our first
Draft N router
review we looked at units from NetGear, Linksys, and Belkin. Our review today is centered on the performance of the D-Link (DIR-625) RANGEBOOSTER N router.
D-Link
has been providing networking solutions for the home consumer and business user for the last twenty years. D-Link is now considered one of the global leaders in connectivity for small, medium and large enterprise business networking. They recently surpassed the one billion dollar milestone in revenue and currently employee over 1,800 personnel in 100 countries.
We discussed in detail the history of the 802.11n standards process and issues in our earlier review, but we will briefly recap the current situation and status. It has been over two and half years since the Institute of Electrical and Electronics Engineers (IEEE) formed a task group to develop and implement a new 802.11 standard for wireless local area networks (WLAN). The proposed standard is known as 802.11n and is designed to
eventually
offer speeds up to 600 Mbps (burst mode, quad spatial streaming in the 5GHz band) with average data transfer rates around 200 Mbps and ranges extending up to 200 Feet indoors. The current shipping Draft N products
advertise
speeds up to 300 Mbps (burst mode, dual channel streaming) with data transfer rates reaching 130 Mbps and indoor distances up to 150 feet, although our current test results prove otherwise.
After months of political infighting between various groups in trying to set a standard, a group called the Enhanced Wireless Consortium (EWC) was able to get the IEEE 802.11n task group to approve their specification as the proposed 802.11n standard in January of 2006. In March of 2006, the IEEE committee sent the proposal known internally as 802.11n, Draft 1.0, to it first letter ballot. The Draft 1.0 proposal failed miserably as it could not even gain a simple majority vote in favor of the proposal much less the required 75 percent majority required for ratification. Over 12,000 comments were received from various IEEE members citing standards issues, operating frequency conflicts, and an overwhelming list of concerns that include everything from power saving guidelines for handheld devices to proper streaming techniques for audio and video in media servers.
Out of the 12,000 comments about half of them have been resolved at this point through editorial content changes in the initial draft, and a significant amount of the remaining comments are duplicates. However, there are a couple of issues that are at the crux of the current controversy. The two main issues with the 802.11n, Draft 1.0, proposal that is being remedied at this time include proper Clear Channel Assessment (CCA) and power-save multi-polling standards for handheld devices.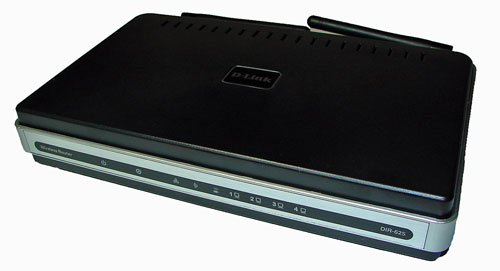 In May of 2006, the IEEE 802.11 committee decided not to forward the Draft 1.0 proposal for a full sponsor vote and instead sent the 802.11n Task Group back to the drawing board to devise a new standard that would meet the concerns of the IEEE membership. However, the primary members of the EWC that backed the 802.11n, Draft 1.0, specification started shipping "Draft N" product into the market shortly after the proposal was sent to its first letter ballot. This has proven to be a mistake in the areas of performance and compatibility but certainly not from a sales viewpoint.
We still expect the differences to be resolved in time for a second draft to be completed this November with a letter ballot going out in January of 2007. If this is approved we can expect final ratification in late 2007. If it is not approved we estimate there will be a Draft 3.0 in the spring with final ratification in early 2008. However, the products released that meet an
approved
and final Draft 2.0 or 3.0 specifications are almost certain to be fully compliant with the final 802.11n amendments.
Since our first article the Wi-Fi Alliance has announced they will start certifying next-generation 802.11n wireless LAN products in the first half of next year. This industry group usually waits for the IEEE to complete a final ratification of a standard before allowing the Wi-Fi seal of approval logo to be placed on products. The Wi-Fi Alliance tests wireless LAN products for interoperability and ensures their features meet the current standard.
This same process will occur with 802.11n equipment but will be separated into two phases. In Phase 1 of the certification process, the Wi-Fi Alliance will test products shipping in the first half of 2007 for interoperability and certify them using the Draft 2.0 specification or a reasonable set of standards that are in place at that time. Products with the new Wi-Fi logo will be marked as pre-standard and should appear on retail shelves in the spring 2007 time period. Phase 2 of the certification process will use the final standard upon its completion.
Now that we've covered the history a bit, let's see how the D-Link DIR-625 performs against its competition.