ASUS 1S Workstation Boards (AMD and Intel)
The final ASUS products we were shown were from a new group at ASUS, targeting single socket workstation motherboards. The advent of dual core and forthcoming quad core CPUs will change the workstation market at least for the short term. You will soon be able to, in a single socket, achieve a level of processing power never before thought possible without going to a much more expensive workstation or sometimes server motherboard.
ASUS had two such 1S workstation boards on hand, one using AMD's Socket-AM2 and one supporting Intel's Conroe and Kentsfield processors: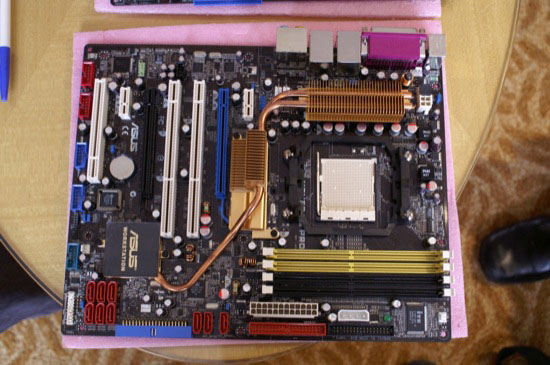 Click to enlarge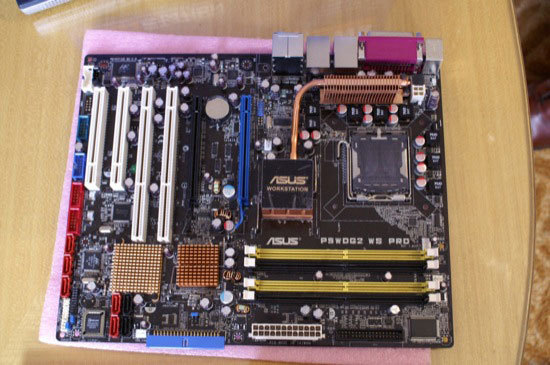 Click to enlarge
The major difference between these motherboards and their desktop counterparts is the inclusion of PCI-X slots, but otherwise you've basically got 1S desktop motherboards.