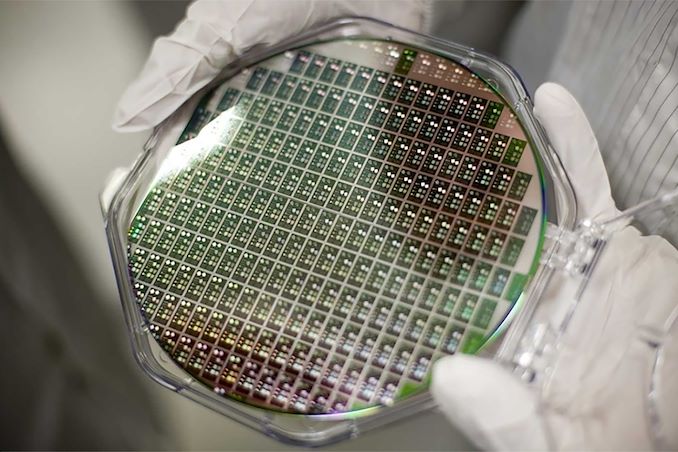 China this week formally imposed new export regulations on gallium and germanium, as well as materials incorporating them. This move is broadly seen as a retaliatory act for the limitations recently placed on the Chinese semiconductor industry by the U.S., Japan, and the Netherlands. These new export regulations risk eventually significantly impacting the semiconductor sector, especially factories based in Japan.
Starting from August 1, 2023, Chinese companies are required to secure an export license to export gallium and germanium metals or any products that include these elements. With a stronghold over the global production of gallium (94%) and germanium (around 60%), China's announcement of these restrictions in early July led to nearly a 20% price hike for gallium in the U.S and Europe. While the rules are said to be in the interests of China's national security, many see them as a retaliation to curbs on China's high-tech sector.
While the decision to restrict exports of gallium and germanium from China should not significantly impact the production of high-performance logic components like CPUs, GPUs, and memory, it is worth noting that GaN (gallium nitride) and GaAs (gallium arsenide) are integral to power chips, radio frequency amplifiers, LEDs, and numerous other applications.
Although gallium and germanium are not exceptionally rare and are typically acquired as byproducts of other mining operations, China's dominance in their exports is due to its cheap refinement process, which made extracting these metals in other regions financially unviable. China's new restrictions could cause an initial increase in prices and potential disruptions in supplies and component production. Yet, over time, these limitations may encourage companies from other countries to mine these metals, possibly threatening China's market dominance. For example, Pentagon recently declared plans to recover gallium from waste electronics.
Japanese companies are likely to be the most affected by these new regulations, as Japan is the largest global consumer of gallium, based on data from the Japan Organization for Metals and Energy Security. Around 60% of gallium used in the country is imported, and China contributes 70% of these imports. Consequently, approximately 40% of Japan's gallium supply is dependent on China.
Companies like Mitsubishi Chemical Group, which manufacture compound semiconductors and other products, reassure that they have adequate stocks in Japan to prevent any immediate supply issues. Other firms, including Sumitomo Chemical, a producer of gallium nitride substrates, and Nichia Corp., a producer of LEDs, also have plenty of gallium in stock, but are planning to monitor the situation and consider diversifying their suppliers. Meanwhile, to date, the new export rules have not affected Japanese companies' raw material procurement or other business operations.
Despite the new rules, China's Ministry of Commerce had stated that the export quality and quantity will remain unaffected. As long as exporters comply with national security protocols and other regulations, exports will continue as before. Meawhile, Wei Jianguo, ex-vice minister of commerce in China, cautions that the newly imposed export controls on gallium and germanium may only be the initial phase of China's countermeasures. Looking ahead, China could potentially utilize its powerful position in specific commodity markets as a strategic means for exerting economic and diplomatic influence.
Source: Nikkei
Image Source: MIT