Justin Rattner kicked off Intel's Spring Developer Forum with a talk about Energy Efficiency, inevitably involving a discussion about Conroe, Merom and Woodcrest.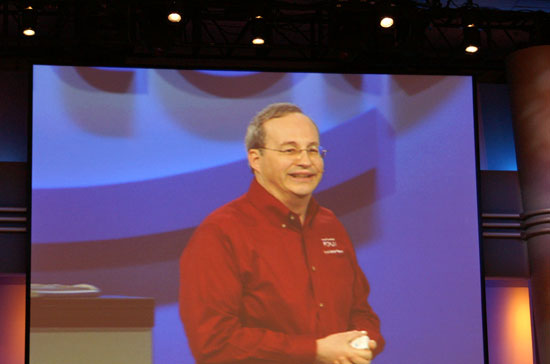 This slide below is particularly interesting as it is the first time Intel has actually disclosed this sort of information. The chart plots the amount of energy required to execute a single instruction as a function of processor performance. Obviously, the higher the performance, the lower the efficiency.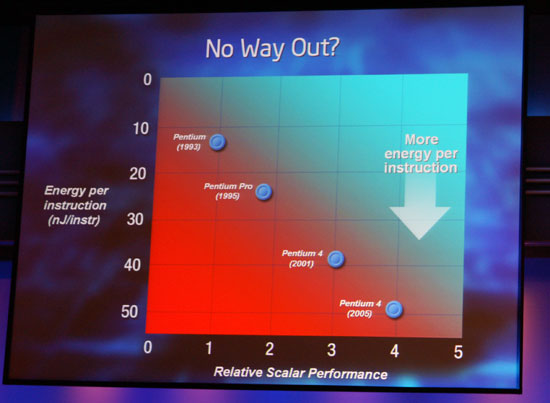 The next version of the slide includes the work from the Israel Design Center, more specifically the Pentium M and Core Duo.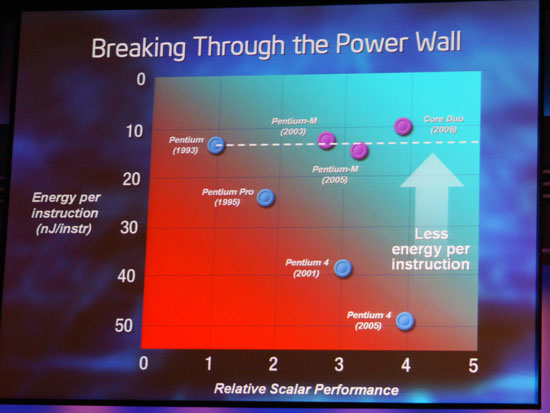 The Pentium M was actually able to match the energy efficiency of the original Pentium processor. Succeeding generations of the Pentium M continued the trend, offering energy efficiency of the original Pentium while offering performance competitive with the Pentium 4 processor.