Introducing the Core Micro-Architecture
As expected, Justin Rattner announced the official name of Intel's next-generation micro-architecture: Core.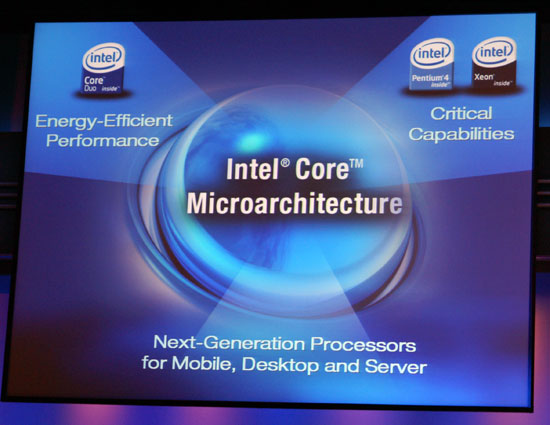 All of the Core based products will be based on Intel's 65nm manufacturing process, which we've already seen with the 65nm Core Duo and Core Solo based microprocessors. Intel claims that their 65nm manufacturing process offers 20% faster switching and 30% lower power.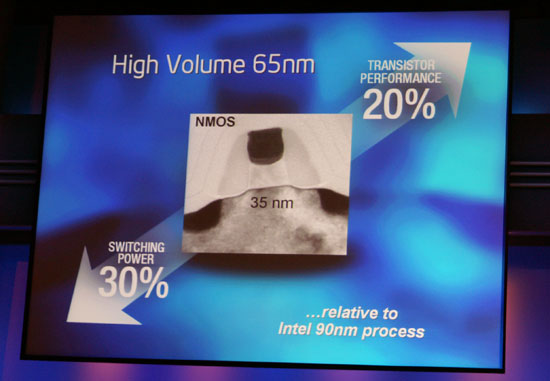 Rattner also mentioned that by the middle of 2007 Intel would begin their transition to a 45nm manufacturing process.