In what we're hoping will be the most exciting IDF in the past 5 years, Intel kicked things off with a proud announcement that growth in the technology industry is back.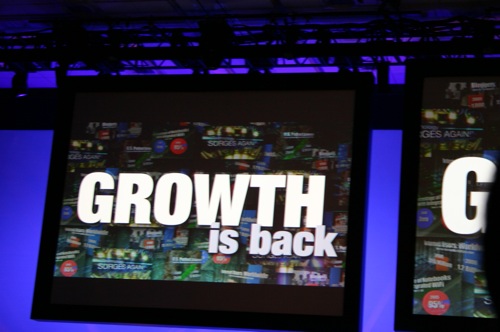 Immediately following the dot-com bust, almost all of Intel's IDF keynotes had slight undertones of despair thanks to the fact that making money just wasn't as easy anymore. However, over the past two years growth in the PC industry has returned to normal and thus Intel is back to their usual, chipper self.
Paul Otellini's keynote started with a few items that have changed in the past few years: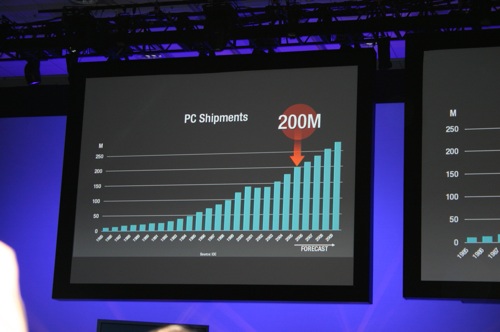 PC shipments have recovered from their slump in 2001 and are on their way to breaking the 200M barrier.
PC notebook shipments have also grown beyond desktop shipments, which Intel attributes to giving users what they want with Centrino: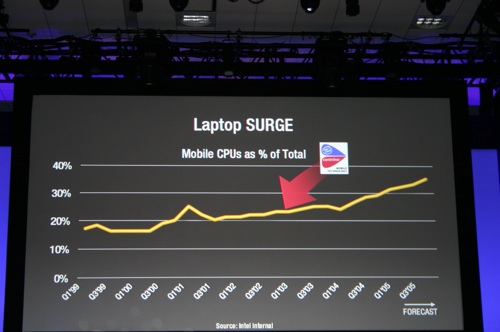 The prevalence of WiFi networks has also increased tremendously. Below we have a picture of WiFi networks in the San Francisco area before centrino: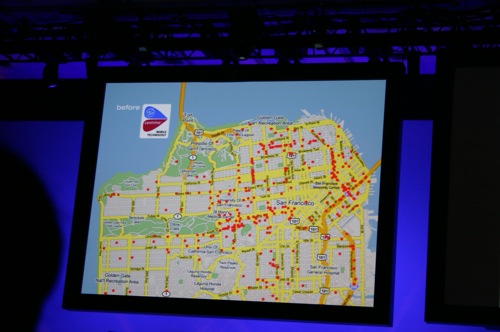 Each red dot indicates a WiFi network, and now let's have a look at WiFi prevalence in San Francisco: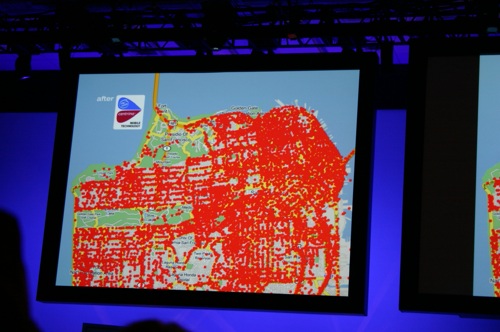 But now let's get to what we're really here for...