Gaming Performance: 1440p
In our Ryzen 7000 series review, we saw users commenting about testing games for CPU reviews at 1440p, so we have duly obliged here. Those interested in 1440p performance with minimal image quality – particularly the esports crowd – will be glad to know that we will be testing at this resolution going forward into 2023 and beyond.
Civilization VI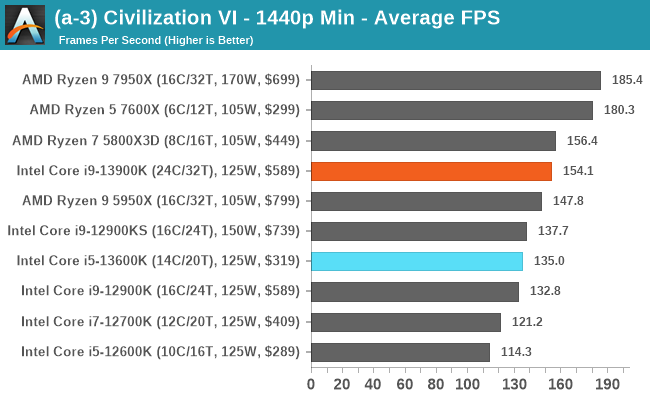 Borderlands 3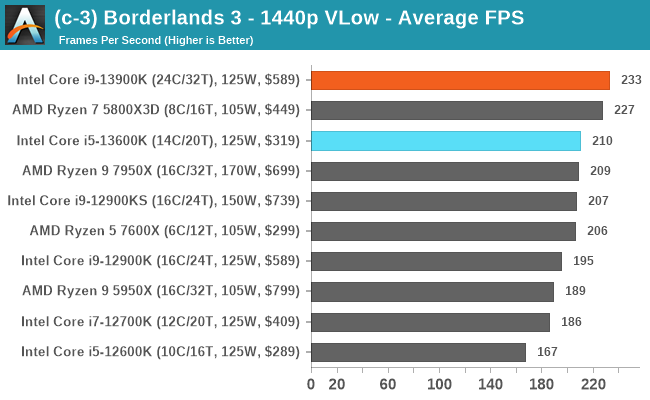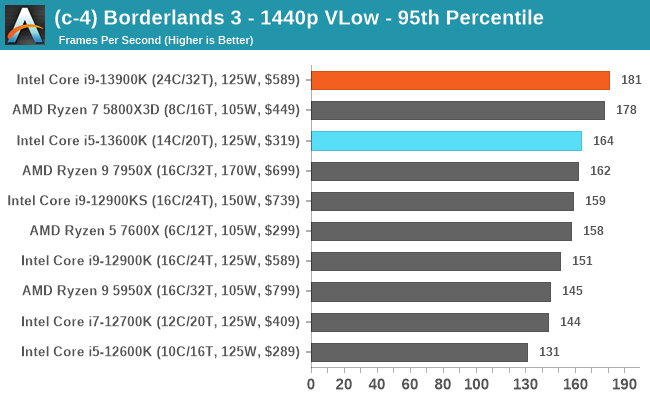 Grand Theft Auto V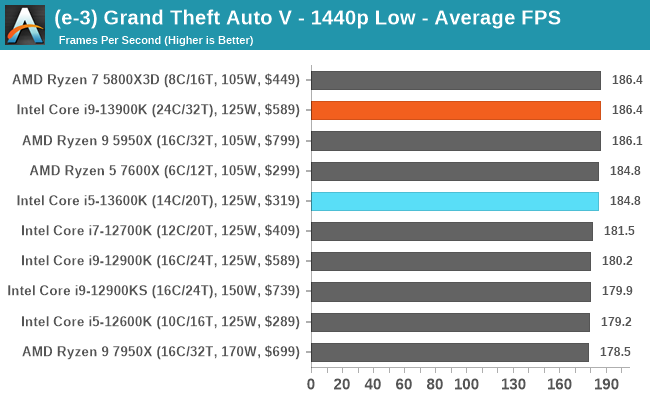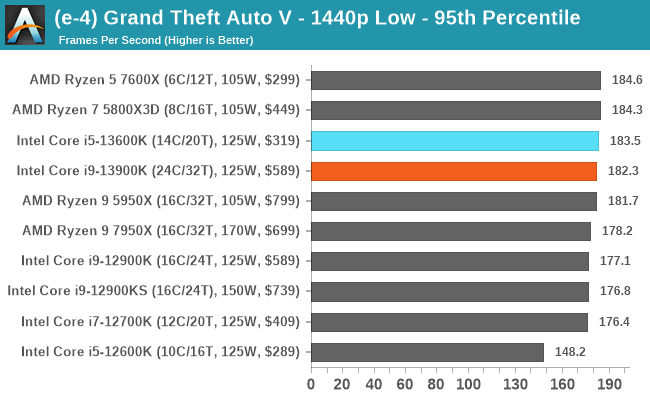 Red Dead Redemption 2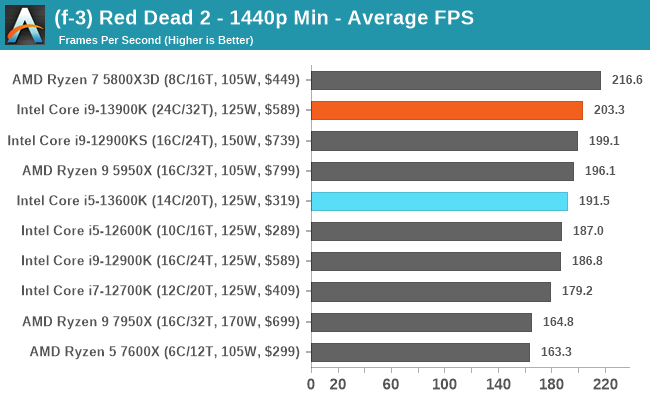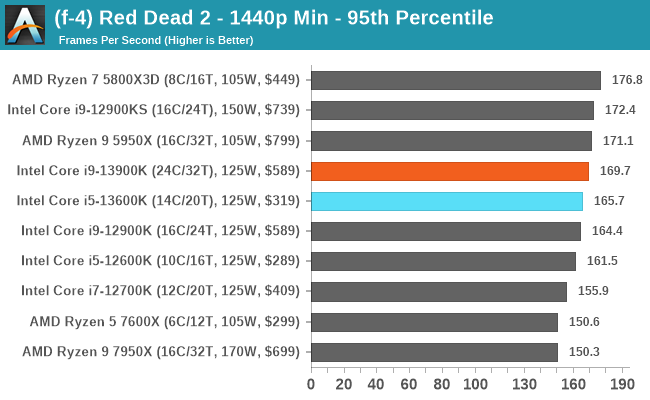 F1 2022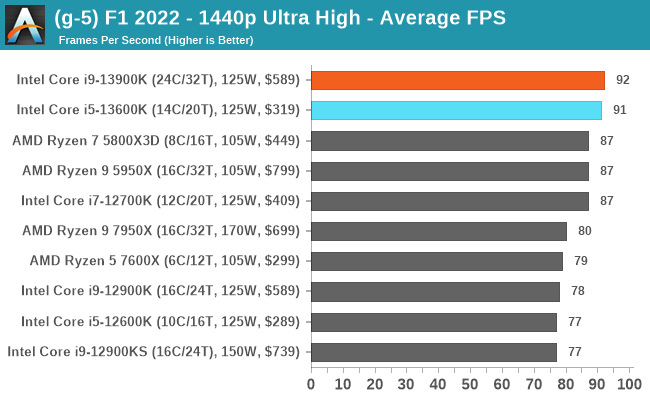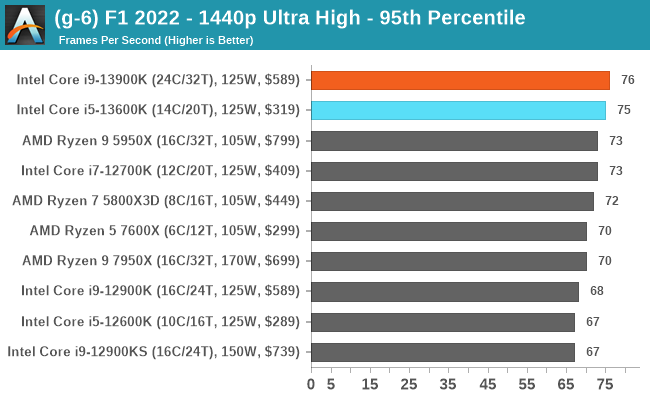 Hitman 3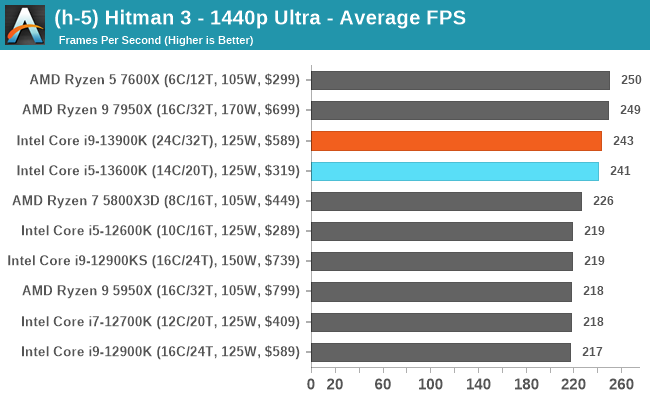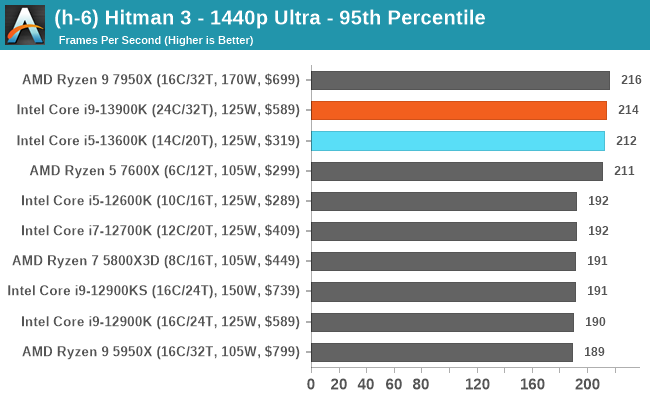 Total War: Warhammer 3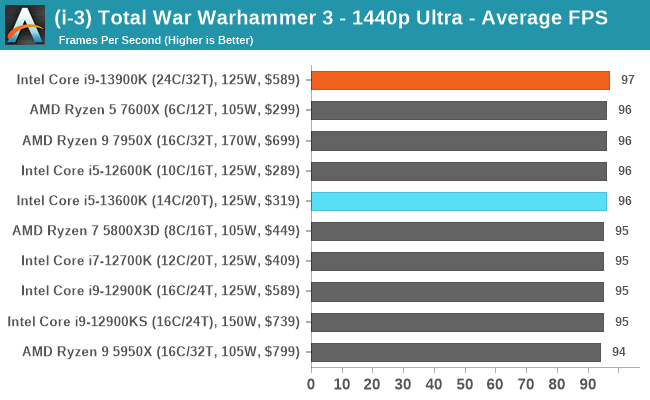 We noticed some discrepancies in our Cyberpunk 2077 testing at 1440p and 4K; we will publish these results once we identify the issue.
The first thing to note in our 1440p testing is that in Civ VI, and throughout, we've seen dominance from AMD's Zen 4 core here. I've retested numerous times to confirm, and they are correct. It's also worth noting that again, the Ryzen 7 5800X3D performs well in some of the titles, especially Red Dead Redemption 2, Grand Theft Auto V, and in Borderlands 3. If a title can utilize all of that 3D V-Cache, then the 5800X3D excels, even against the latest and great Zen 4 and Raptor Lake chips.
Throughout our 1440p testing, the latest Intel 13th Generation core has performed well, and although it gets pipped by the Core i9-12900KS in some of the tests, most of the processors are competitive in titles such as F1 2022, and Grand Theft Auto V.