Gaming Performance: 1080p
Moving along, here's a look at a more balanced gaming scenario, running games at 1080p with maximum image quality.
Civilization VI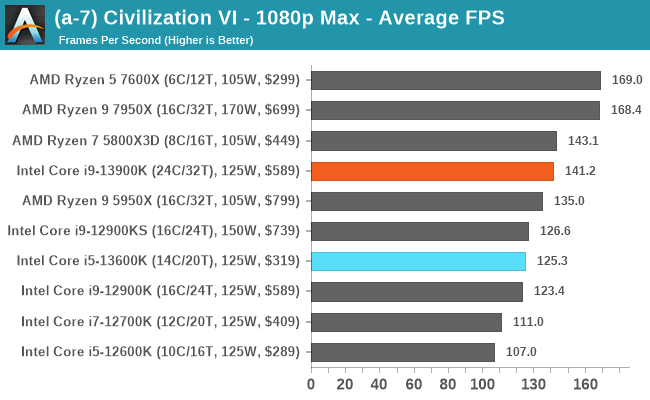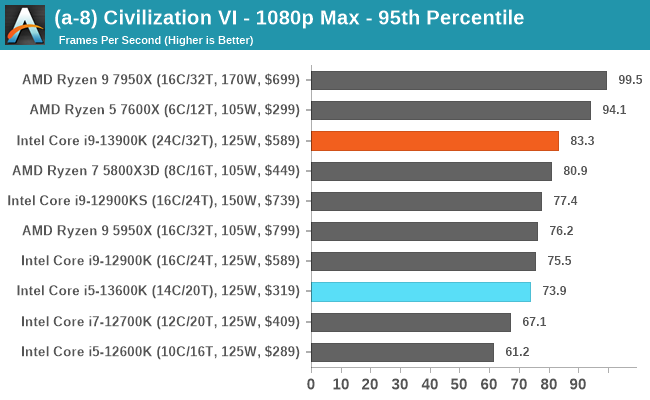 World of Tanks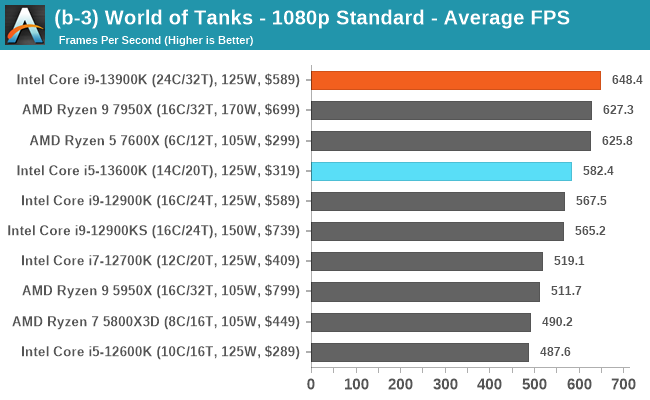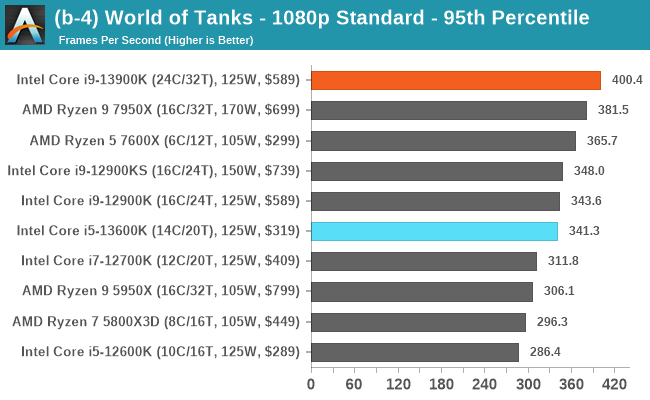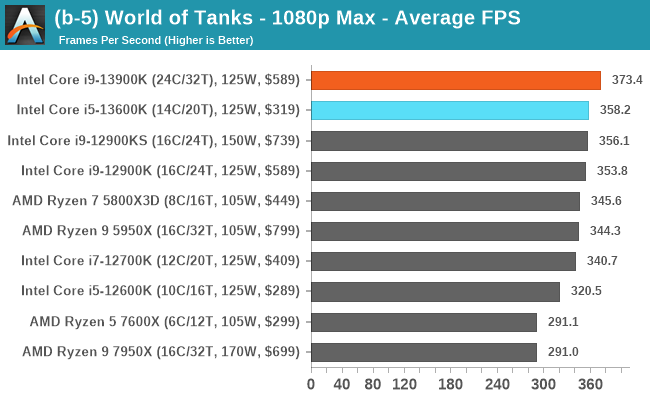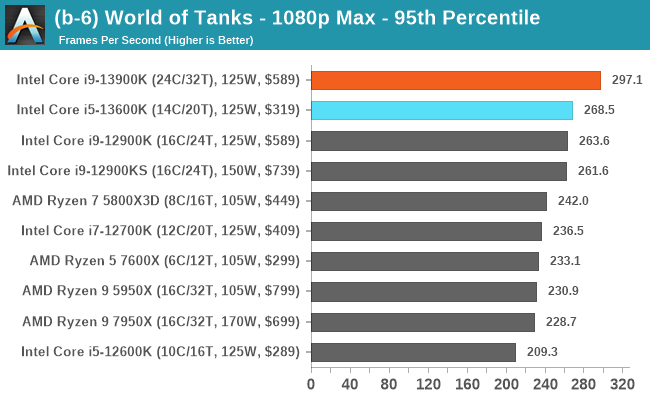 Borderlands 3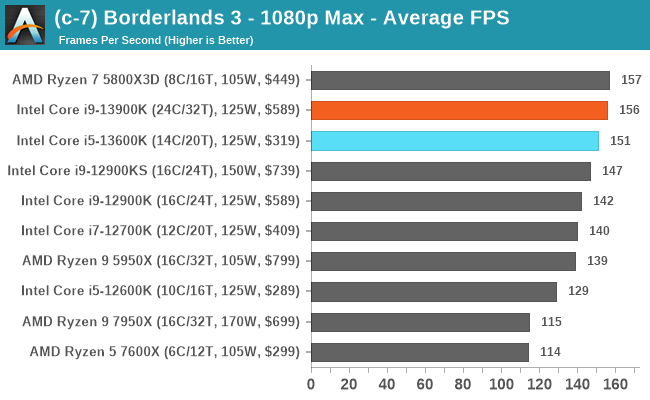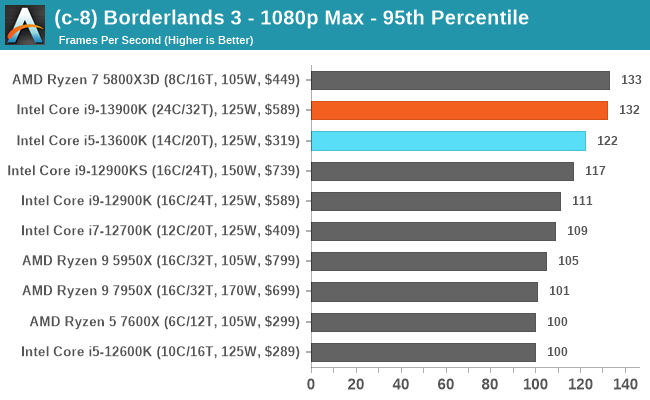 Grand Theft Auto V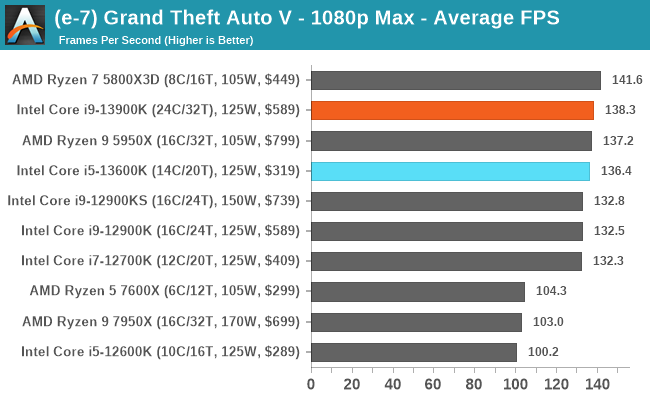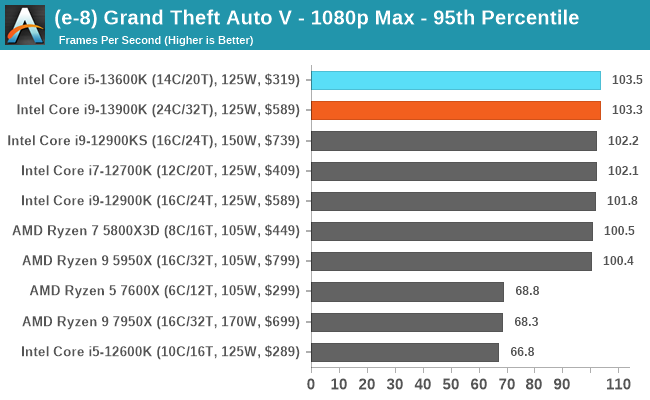 Red Dead Redemption 2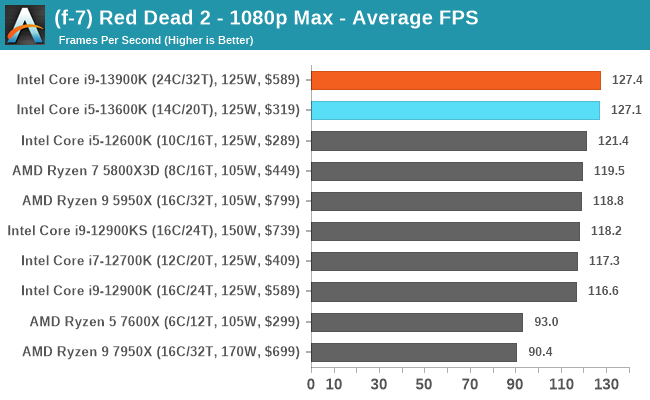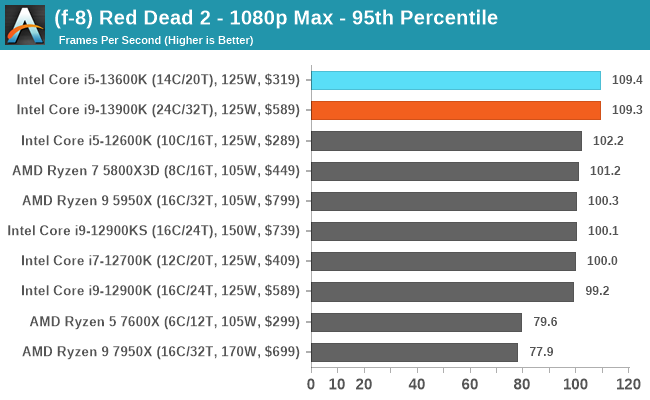 F1 2022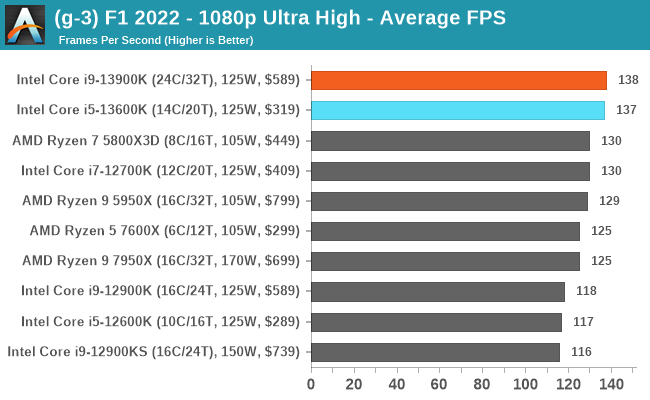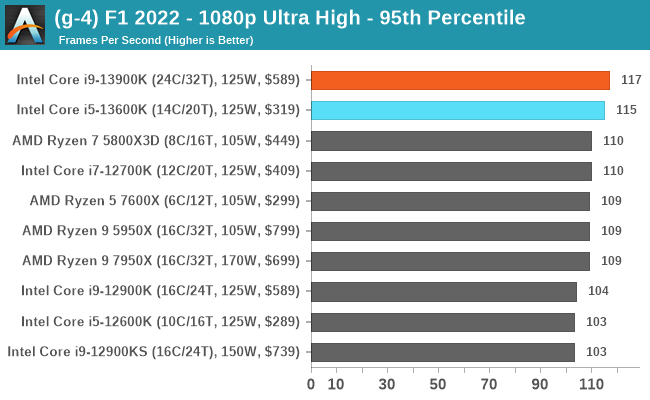 Hitman 3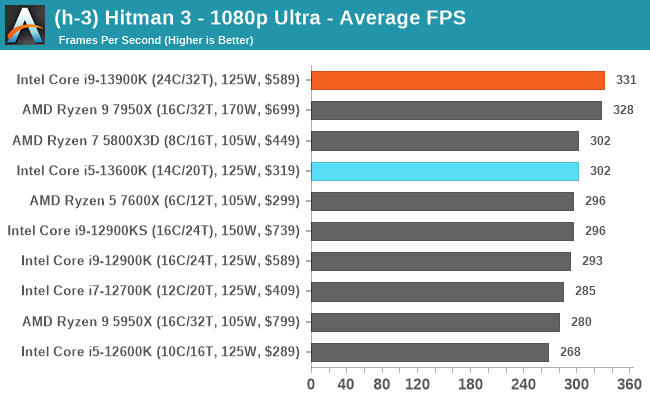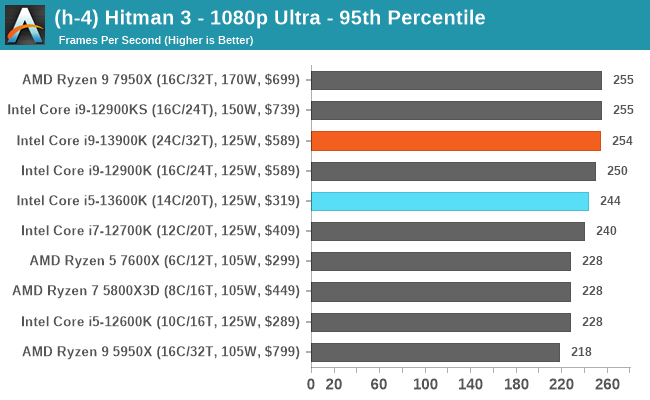 Total War: Warhammer 3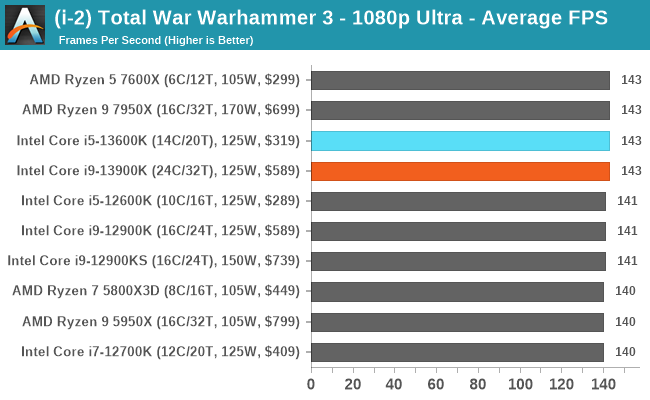 Cyberpunk 2077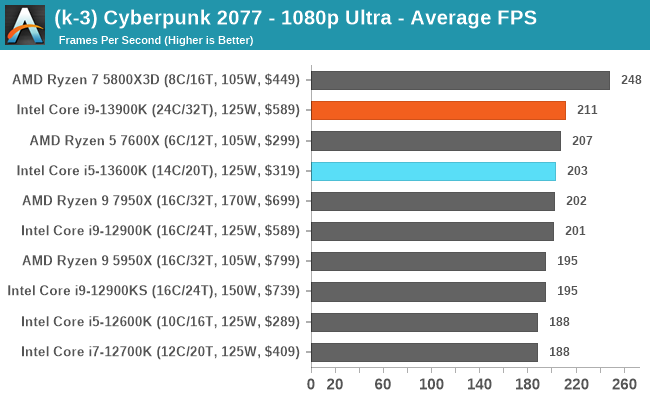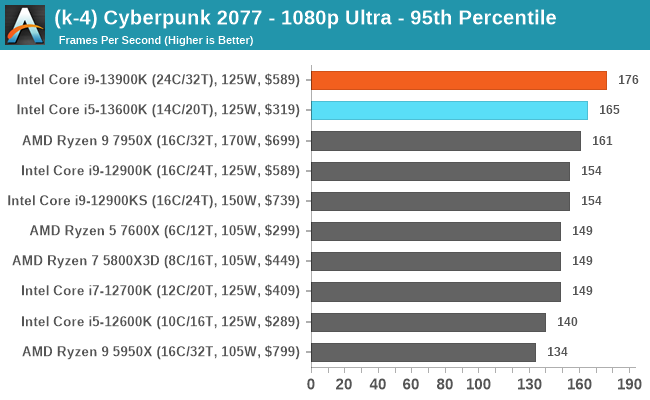 The 1920 x 1080p resolution is still popular with users (even I still game at 1080p), and looking at our results with our AMD Radeon RX 6950 XT graphics card, the 13th Gen Core series processors are highly competitive. In some cases, AMD's Ryzen 7 5800X3D with 96 MB of 3D V-Cache makes for a great value in gaming, even if it's not really on par with Ryzen 7000 or Intel's 13th Gen in compute performance.
There are certainly trade-offs depending on the title on whether the game favors AMD or Intel, but the key thing to take is, things are competitive, especially at 1080p gaming.