Gaming Performance: 4K
Last, we have our 4K gaming results.
Civilization VI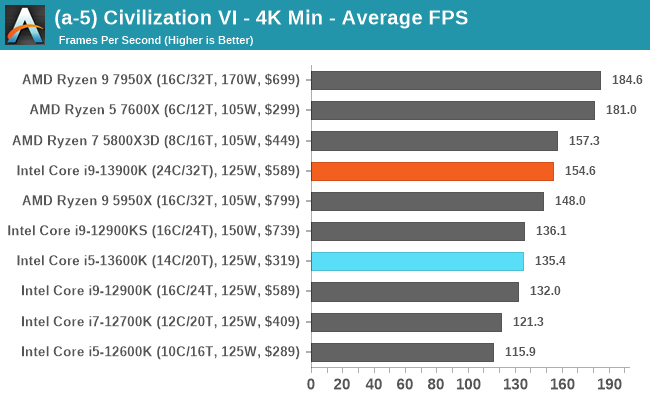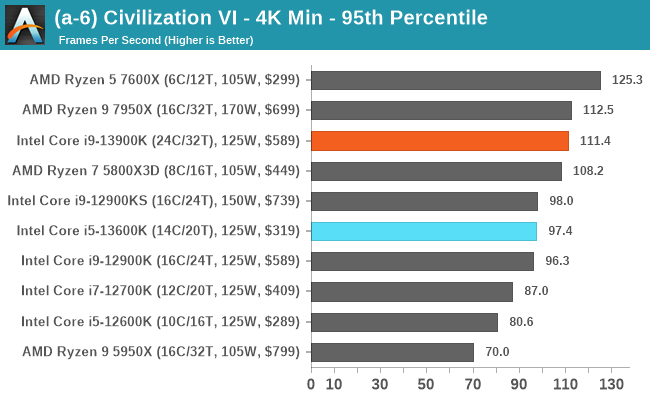 World of Tanks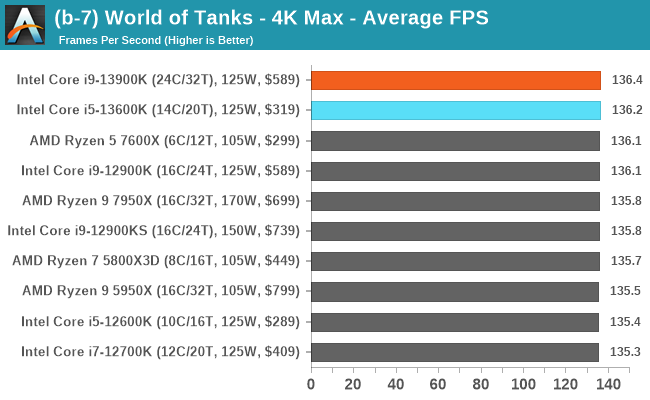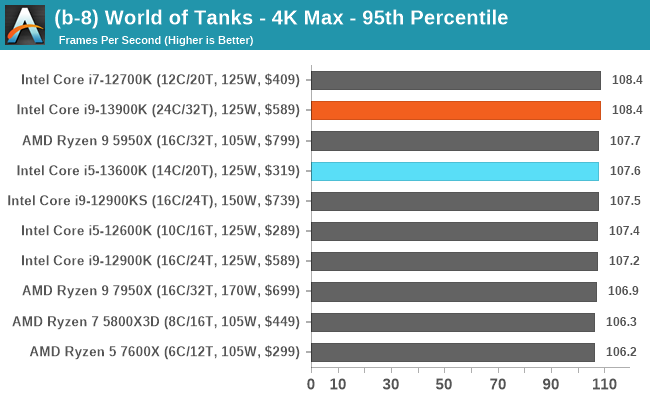 Borderlands 3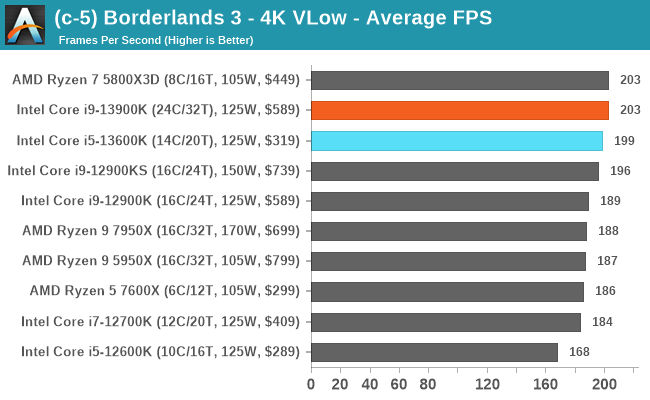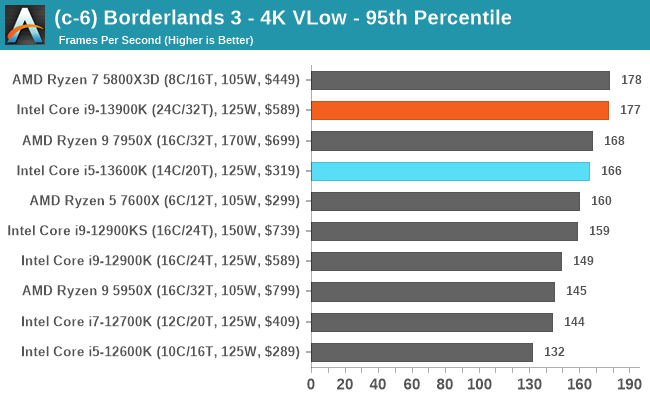 Grand Theft Auto V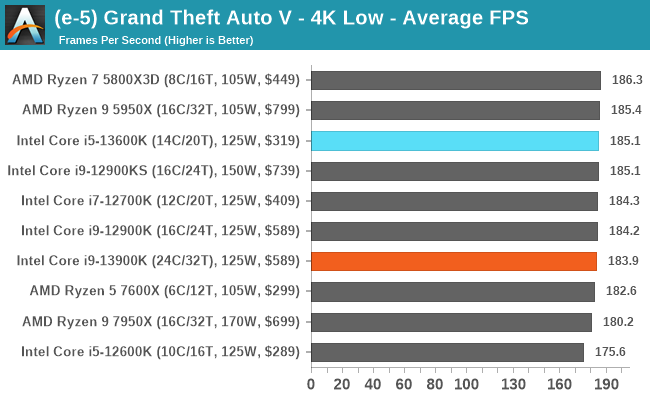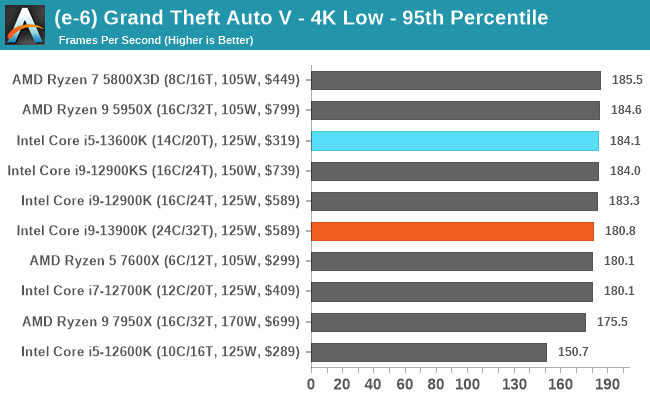 Red Dead Redemption 2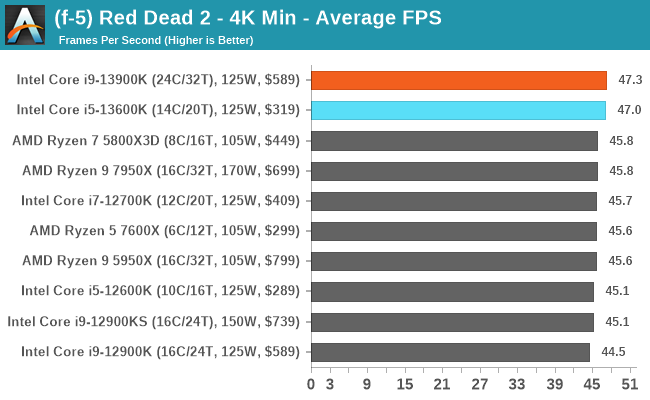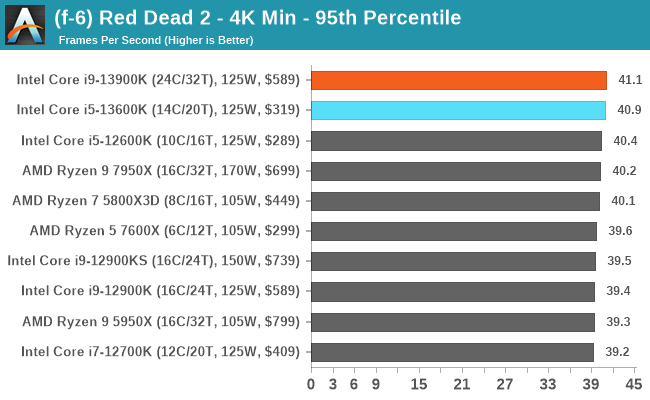 F1 2022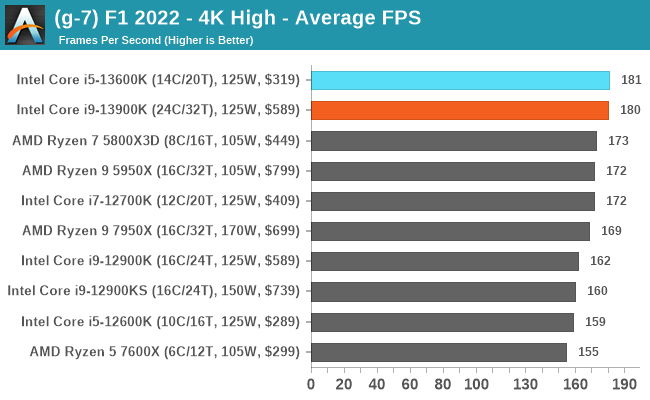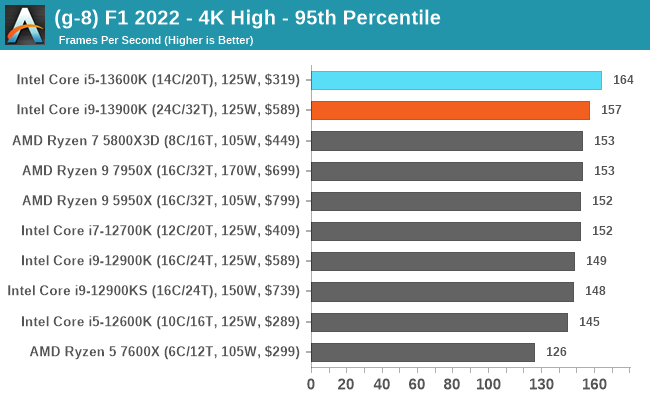 Hitman 3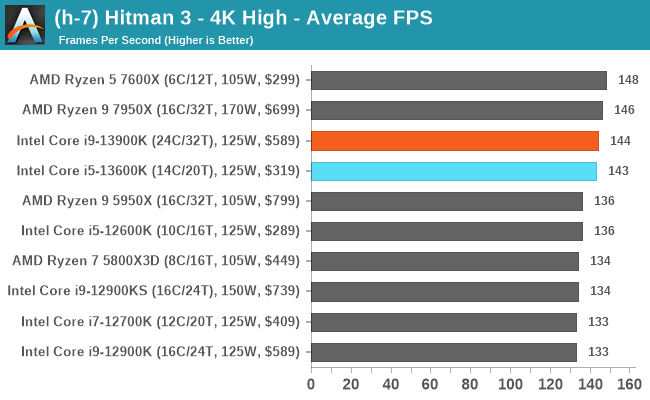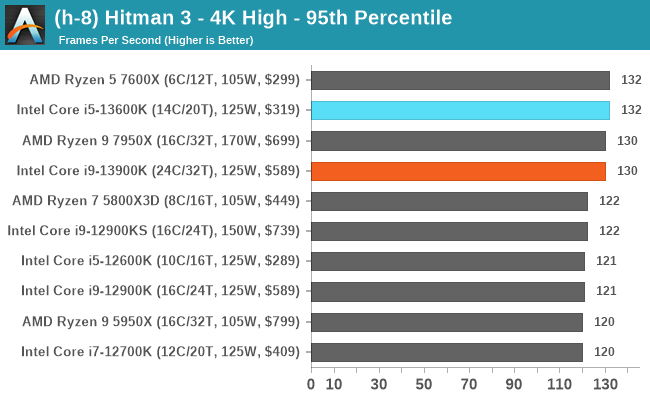 Total War: Warhammer 3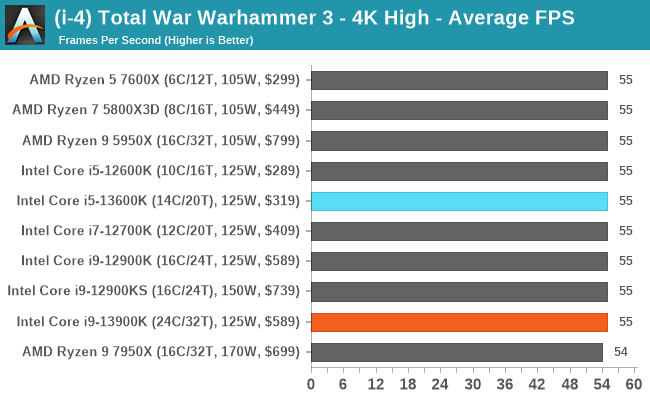 We noticed some discrepancies in our Cyberpunk 2077 testing at 1440p and 4K; we will publish these results once we identify the issue.
As we've seen throughout our game testing, things are quite competitive between the top contenders, including the Intel Core i9-13900K, the Core i9-12900K/KS, and the AMD Ryzen 9 7950X chips. In our 4K testing, however, where the Ryzen 7 5800X3D and loads of 3D V-Cache can't be utilized, then the Core i9-13900K and Core i5-13600K perform very well.