ASUS Motherboards
As always, ASUS had a strong presence at the show.
First off was the entirely passively-cooled A8N-SLI Premium based on the nForce4 SLI chipset: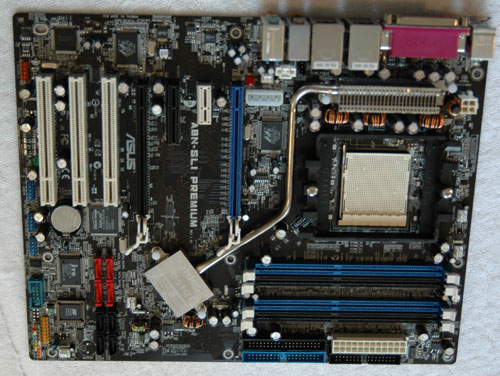 The use of a heat pipe to cool the chipset makes a lot of sense, and it ends up being cooler than a fan-based solution. Also note that the selector card has been ditched in favor of IC based switching.
On the rear I/O panel you will notice that there is a red external SATA port underneath the first two USB ports. External SATA is becoming increasingly more popular on motherboards these days.

ASUS also showcased a BTX form factor nForce4 SLI Intel Edition motherboard: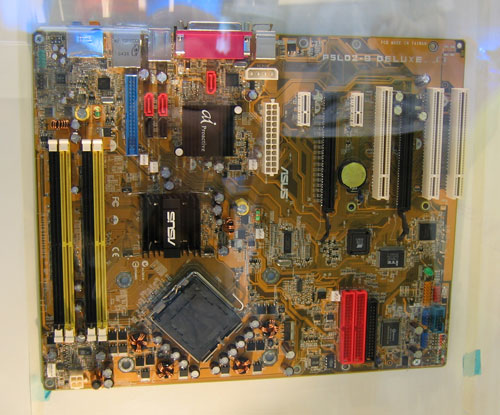 The final board we saw from ASUS was a dual Opteron board based on the nForce4 Professional chipset. ASUS indicated that the board would also have overclocking options, for those of you interested in Opteron workstation overclocking.