ATI CrossFire Motherboards
Although most of the CrossFire demos running at the show were running on ATI Reference Boards, other manufacturers did have their boards on display.
ASUS is only making an Intel CrossFire board, pictured below: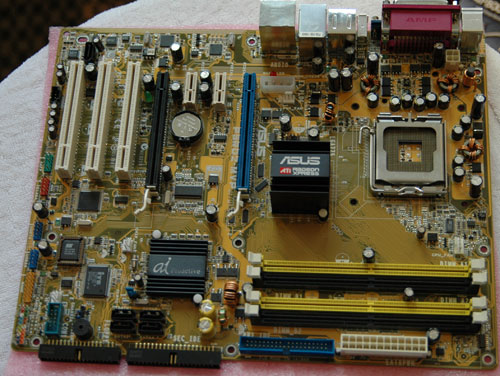 DFI has a particularly impressive AMD CrossFire board; even ATI was surprised that they had it up and running with so little time with the chipset. Note the lack of any legacy Parallel or Serial ports: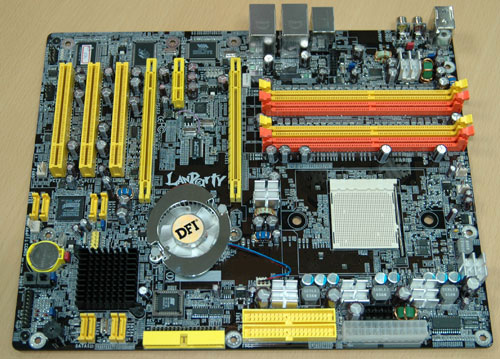 Although it was covered by a heatsink, DFI will try to use ATI's South Bridge for their motherboard because of pressure from ATI.
Gigabyte's AMD CrossFire board still uses a selector card like the nForce4 SLI boards in order to cut costs: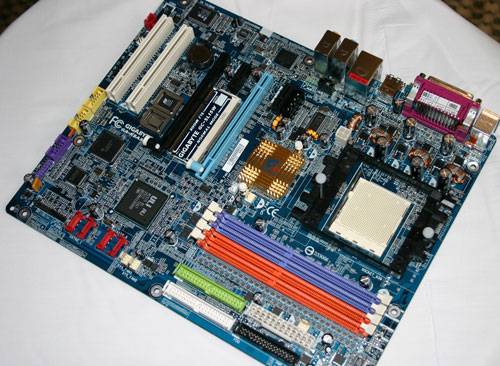 Note the use of the ULi South Bridge on the Gigabyte board above.
Last, but not least, MSI had their AMD based CrossFire board on display as well: