Single-Card Dual GPU
Both Gigabyte and ASUS have been demonstrating their single-card, dual GPU solutions for quite some time now. Both cards are at the show itself, first let's look at ASUS' card: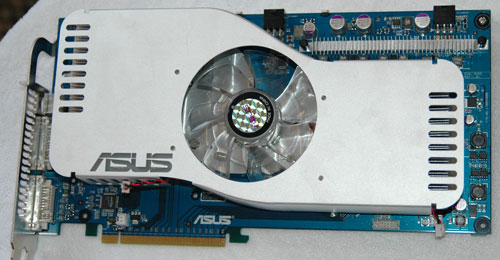 The ASUS card is much larger than normal PCI Express graphics cards, and thus will only fit in larger cases. The board is made of two GeForce 6800 Ultras and will work in any nForce4 SLI motherboard. Note the lack of any SLI connector on the card, so don't expect to be able to SLI two of these together. The ASUS card also requires two 6-pin PCI Express power connectors.
Next up is Gigabyte's solution: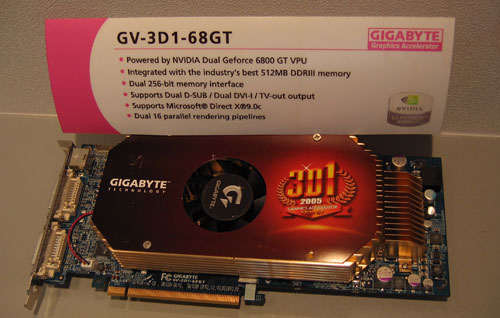 Gigabyte's card is a normal height graphics card unlike the ASUS solution, but still full length. The Gigabyte card features a pair of GeForce 6800GTs instead of 6800 Ultras, but the benefit is in that it is a much more reasonably sized card and it only requires a single 6-pin PCI Express power connector. Just as the ASUS solution, Gigabyte's card requires a nForce4 SLI motherboard and can't be paired with any other cards.