Tomorrow is the official start of this year's Computex, but as always we were able to get a sneak peak at the show before the floor actually opened. 
With the show a day away from starting, we've already seen the first AMD BTX motherboard, a number of NVIDIA G70 graphics cards, an Intel motherboard that can be switched to an Socket-939 board by just purchasing a single card and the first hints of ATI's new multi-GPU chipset.
All of that and more in today's pre-show coverage.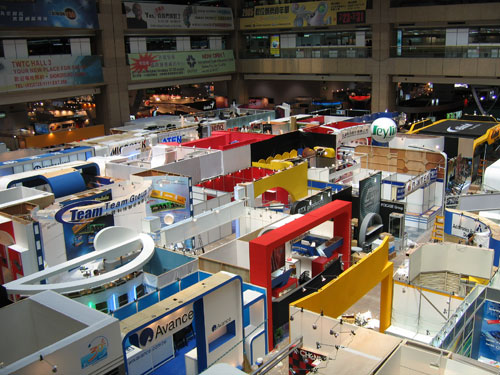 BTX Athlon 64 Motherboard
Intel's BTX standard continues to be fairly unsupported by the motherboard manufacturers we've met with.  The motherboard and case manufacturers that we've met with have told us that by the end of this year BTX shipments will account for under 10% of their overall production.  By the end of 2006, that figure is expected to rise to anywhere between 15 - 30%.  If you're worried about the transition to BTX, you probably won't be forced to migrate until 2007 - 2008. 
One concern we have all voiced is the lack of AMD motherboard designs for the BTX specification.  Originally we worried that routing would be an issue thanks to the Athlon 64's on-die memory controller, but MSI put our fears to rest by bringing us the first Socket-939 BTX motherboard we've ever seen: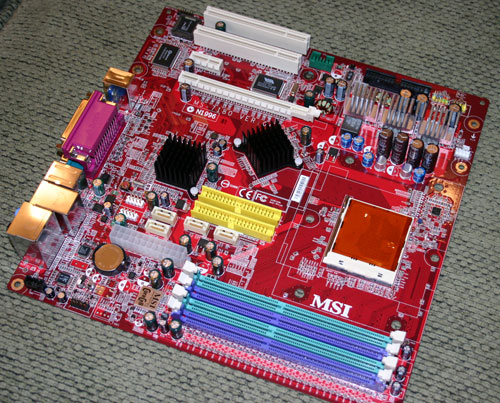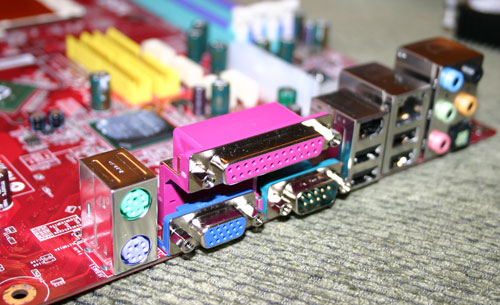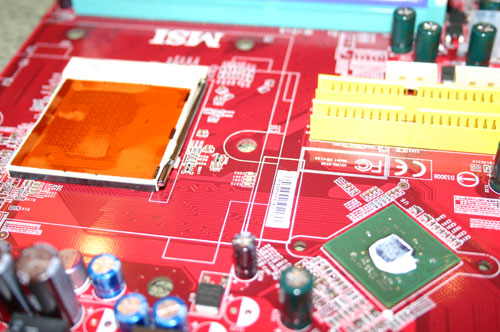 This particular board is based on NVIDIA's C51G integrated graphics chipset and adheres to the microBTX standard.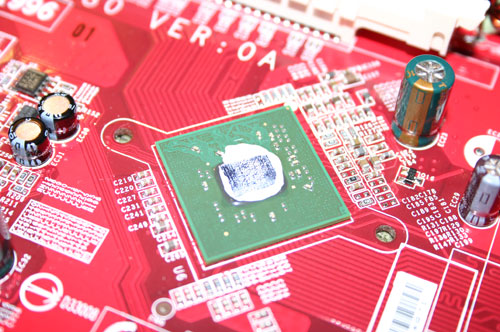 NVIDIA's C51G chipset - nForce4 + Integrated Graphics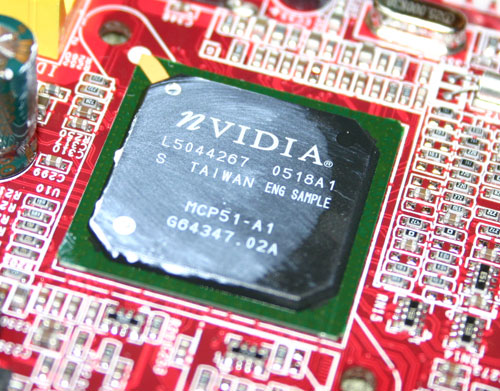 NVIDIA's C51G South Bridge, identical to what is on the nForce4 SLI Intel Edition
The board is due out for release by the end of this year, but it will be an OEM-only solution.  MSI is demonstrating a total of two BTX motherboards at the show this year, which is a big increase from last year but in-line with the slow adoption rate we've seen for BTX.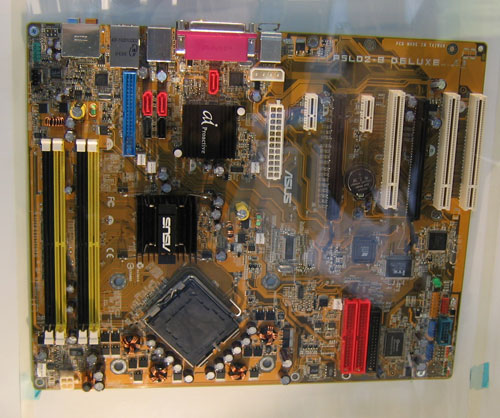 ASUS also had a few BTX motherboards at the show
The move to BTX is an expensive one for case manufacturers; the high costs of re-tooling and producing cases based on a new form factor have kept case manufacturers from embracing the new standard, especially given that ATX seems to be fulfilling users' needs just fine.  The case manufacturers won't put much time and money behind BTX without widespread BTX motherboard availability, and motherboard manufacturers won't build BTX boards without widespread case availability.  Like many new technologies in the PC industry, BTX presents both manufacturers with the classic chicken and egg scenario.