GPU Performance
GPU performance of the new OnePlus 8 devices should be interesting as we finally have more Snapdragon 865 platforms at hand to test, beyond the initial Galaxy S20 scores that we were able to showcase a few months ago.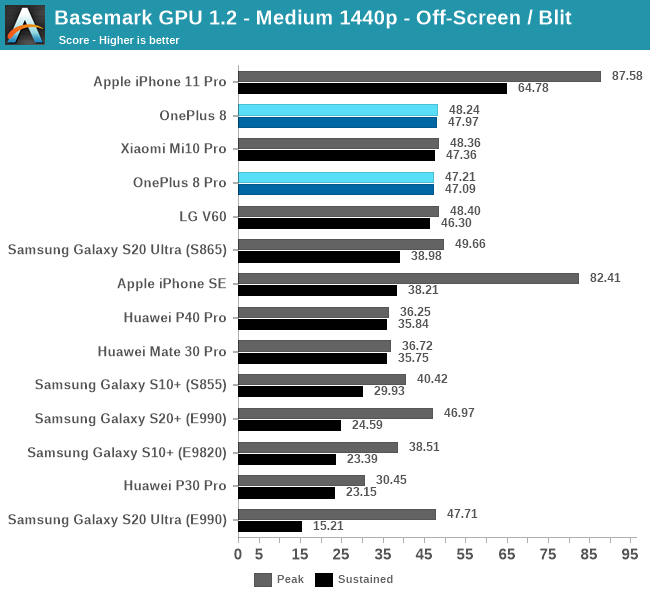 Starting off with BaseMark GPU 1.2, we're seeing some very good results from both OnePlus 8 phones. Although peak performance is just a tad little bit lower than the Galaxy S20 Ultra, both OnePlus phones are able to showcase much better sustained performance figures with essentially no throttling after prolonged usage.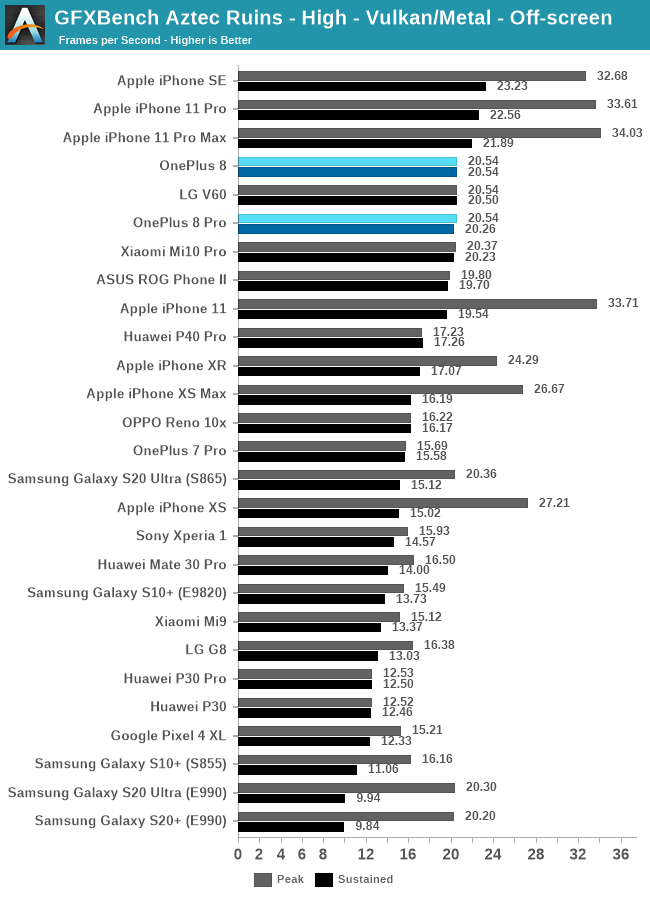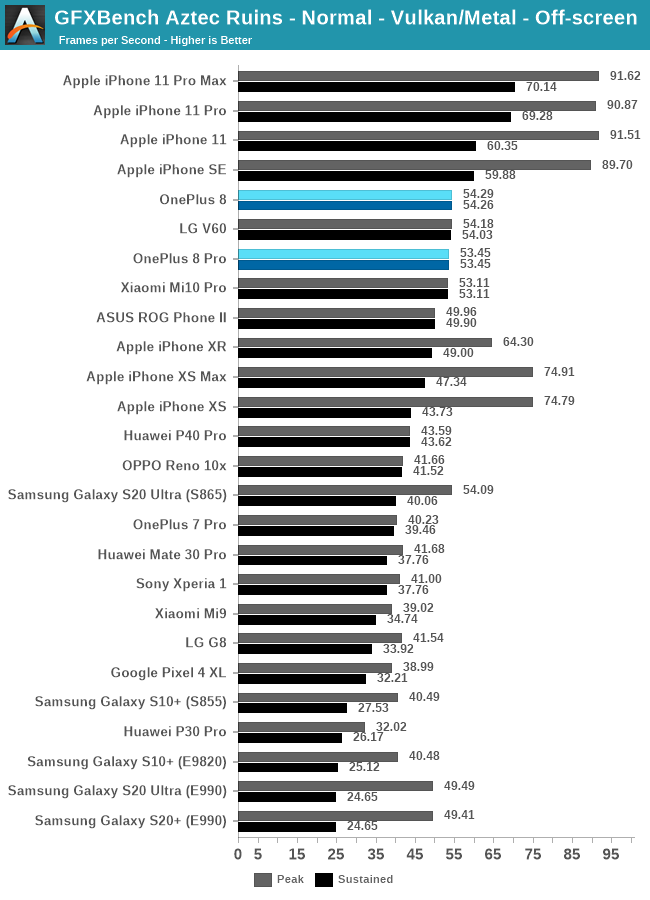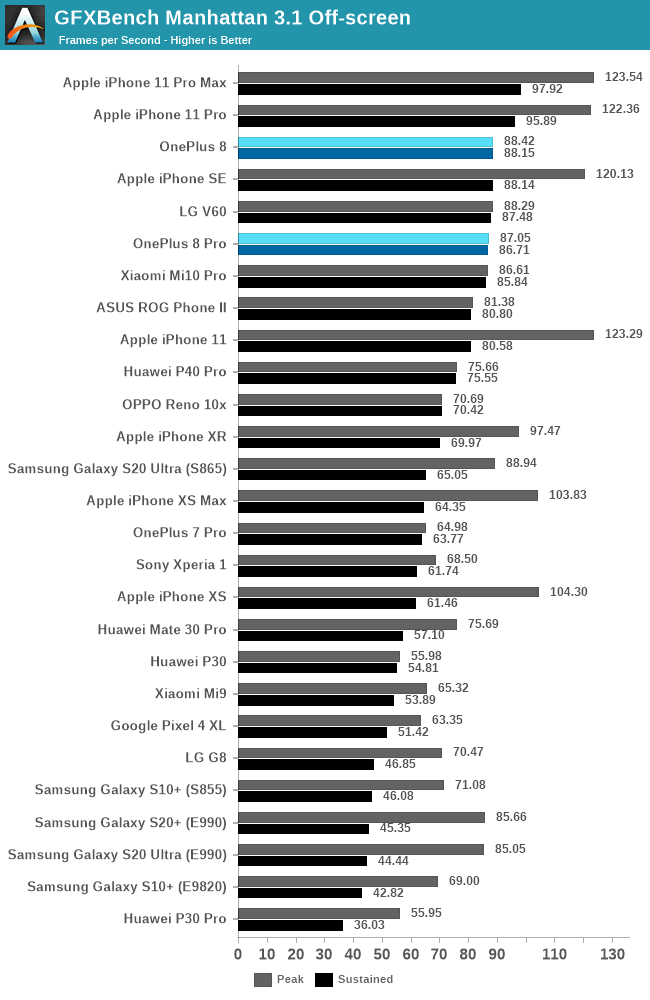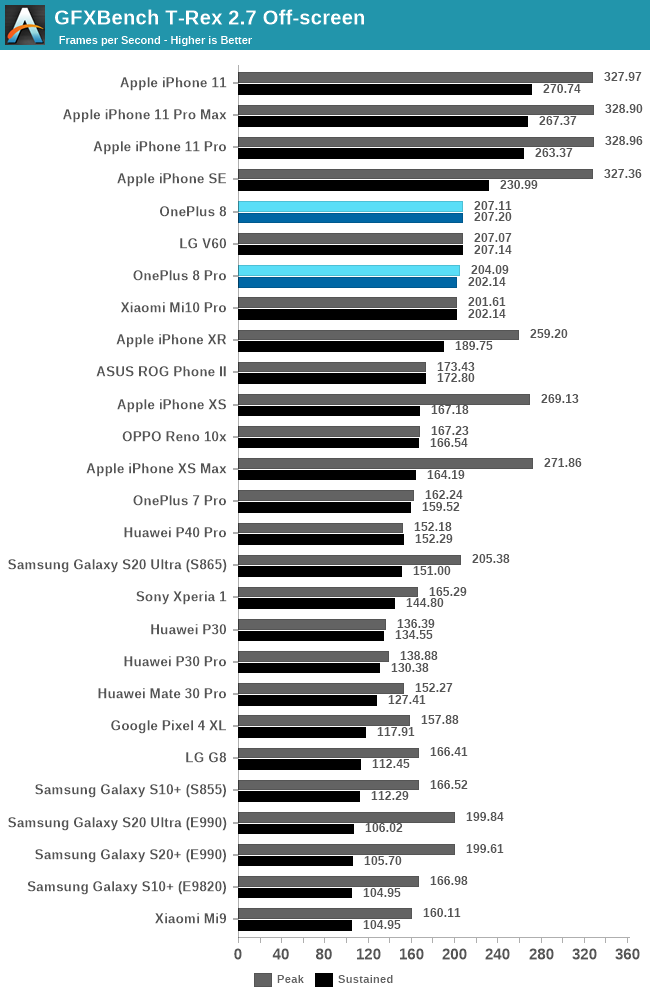 The same characteristic of both OnePlus phones having essentially matched peak and sustained performance figures is essentially mimicked in all other GFXBench tests. Again, this comes at a contrast of our first impression of the Snapdragon 865 that we tested in the S20.
I've since then also been able to test the LG V60 and the Xiaomi Mi 10 Pro to have a wider repertoire of Snapdragon 865 phones and all of them seem to perform similarly to the OnePlus 8 and OnePlus 8 Pro, showcasing excellent sustained performance characteristics.
The OnePlus 8 phones had excellent thermal behaviour during the stress tests, with the phone never exceeding ~37-38°C peak skin temperatures which points out to fantastic heat dissipation from the SoC to the whole phone body.
These new test results finally give meaning to Qualcomm's initial claims of excellent thermal behaviour of the new chipset and that it is able to indefinitely maintain its peak performance. Both OnePlus 8 phones are able to materialise this claim and will have no issues with providing excellent performance in games.