ASUS ROG Strix B550-F Gaming Wi-Fi Conclusion
When AMD and motherboard vendors finally unveiled the B550 chipset, any potential conversational points were almost completely masked by discussions on the price. When a new B series chipset, that used to play in that $70-$200 region comes out *starting* at $165 and going beyond $300+, what else is there to talk about?? When delving deeper into the B550 product stack, as we did in our extensive B550 motherboard overview, it was clear that the majority of the models in the $200-300 price point are aimed at users that want or need premium audio and networking controllers. This is what ASUS has done with ROG Strix B550-F Gaming Wi-Fi, and it comes across as a polished example of a cost effective B550 motherboard,
Aimed at the mid-range, ASUS has equipped the Strix B550-F Gaming Wi-Fi with two M.2 slots, one with support for PCIe 4.0 x4 and one locked down to PCIe 3.0 x4. All of the boards PCIe 4.0 comes directly from the CPU, including the top full-length PCIe 4.0 x16 slot. The rest of the PCIe is driven by the B550 chipset which uses PCIe 3.0 lanes, including an additional full-length PCIe 3.0 x4 slot and three PCIe 3.0 x1 slots. One of the improvements over B450 is integrated support for USB 3.2 G2, in which ASUS has included two ports on the rear panel including a Type-C and Type-A.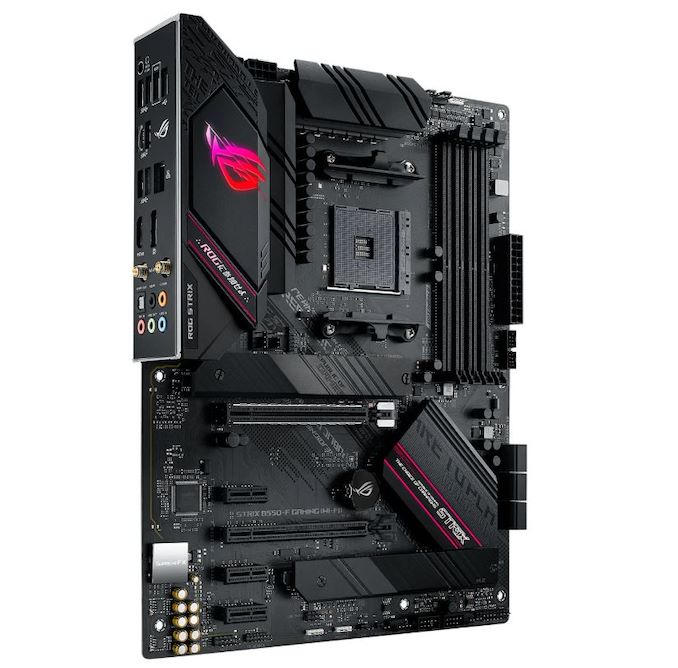 Other interesting features include an Intel I225-V 2.5 GbE Ethernet controller and an Intel AX200 Wi-Fi 6 CNVi module which is generally found on more expensive X570 models; this is something which is becoming more mainstream in this price segment. It also includes a SupremeFX S1200A HD audio codec with a pair of amps which powers the onboard audio, and the codec itself does include EMI isolation which is a nice touch. The overall design is also interesting as it includes an all-black design with pink highlights on the rear panel cover and the chipset heatsink, which is very unconventional, but it blends in nicely and looks unique. Users looking to add more style can do so via three RGB headers, two regular and one addressable.
In our testing, the ASUS ROG Strix B550-F Gaming performed brilliantly in our system tests with the quickest POST time from any AM4 board we've tested with our Ryzen 3700X so far. The B550-F Gaming also had an impressive DPC latency result, with a massive advantage over other boards we've tested at default settings. In our CPU and game testing, the B550-F Gaming Wi-Fi was competitive. Our overclocking testing showed good results and tight VDroop control, with solid VRM thermals too. To put it mildly, the B550-F Gaming Wi-Fi has better VRM thermals than some X570 models costing double the price, which is a big win for ASUS here.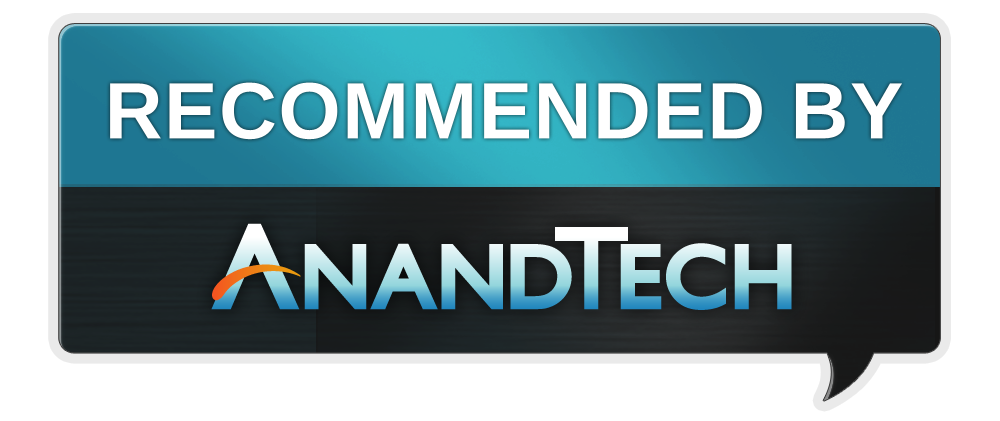 ASUS ROG Strix B550-F Gaming: Recommended
For $210 with Wi-Fi, or $190 without, ASUS provides a lot of quality and performance for the money. It puts to bed the expectation that B550 motherboards can't be as good quality as the X570 series models. Despite users expecting cheaper prices of B550, vendors look to have made improvements to the quality of the PCB to make sure the PCIe 4.0 implementation is optimal. There are lower cost B550 options available, but ASUS has a firecracker in the B550-F Gaming Wi-Fi and provides a solid alternative to X570.