Games
There weren't too many gaming related booths at CES but there were a few points of interest.
Battlefield 2
The Battlefield 2 engine was also on display on the Microsoft booth, although the graphics weren't tremendously impressive the engine looked like it would be a good continuation of the Battlefield series.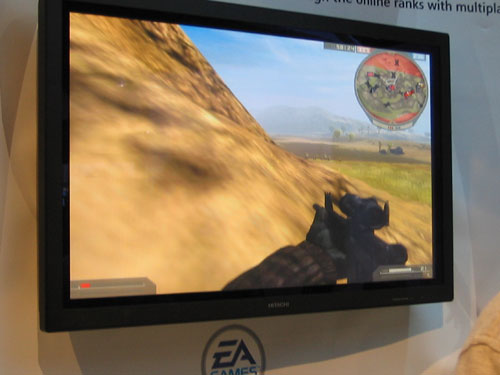 Prince of Persia
A Ubisoft representative made two interesting announcements at Barrett's keynote: Prince of Persia: The Warrior Within is both Hyper Threading enabled and 10 ft UI optimized. The Ubisoft representative didn't indicate how HT was taken advantage of or if it was even available without a patch, but it is interesting to note given the dual core future that's quickly approaching.