Counterstrike: Source Visual Stress Test
This time around, we look at a game where ATI has had a long time in the lime light. Valve has pushed Radeon cards as the way to go for Source engine based games, DirectX 9.0 based game engines have tended to favor ATI hardware at least as much as OpenGL has favored NVIDIA hardware. As such, the x800 Pro outperforms the 6600GT by a good ammount. The 9800 Pro is still lagging a good bit behind, which is a good sign for those who want an intermediate AGP upgrade and don't want to wait. People who have owned top of the line cards can get a performance improvement for midrange prices.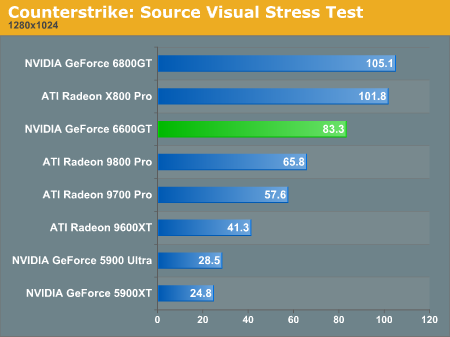 While the x800 Pro and 6800 GT scale about the same, the 6600GT does drop off a bit faster. The card does maintain a comfortable margine above the 9800 Pro though.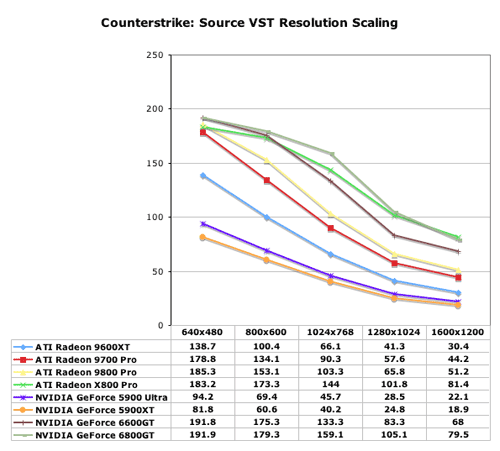 The older high end card can handle AA better than the 6600GT, and so scales a little better with resolution under 4xAA and the Source VST. At 1280x1024 the 9800 Pro very nearly catches up to the 6600GT.