Unreal Tournament 2004 Performance
This test shows all the contenders very closer together. The 6600GT came out under the 9800 Pro here. There is less programmability explointed in this benchmark, as it is based on DirectX 8.1.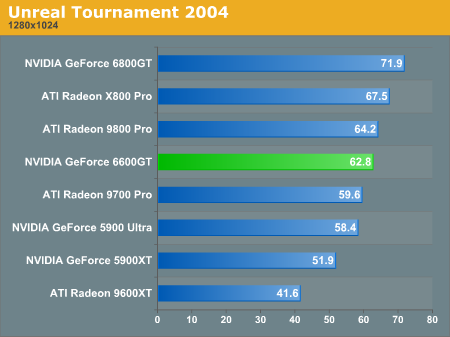 Resolution scaling in UT2K4 shows the cards bunched to gether until after 1024x768, and the 6600GT scales almost exactly with the 9800 Pro.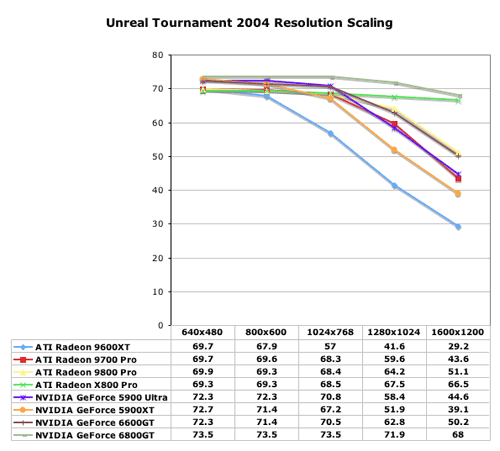 Again, when 4x AA is enabled, the midrange 6600GT isn't able to scale as well with some of the higher end cards of the previous generation. The 5900 Ultra and XT end up surpasing the 6600GT in these tests.