Gaming Performance
Doom 3
Our Doom 3 CPU Battlegrounds article already made it quite clear that Intel did not have what it takes to be the highest performer in Doom 3. The 3.46EE doesn't manage to help Intel as much as they need.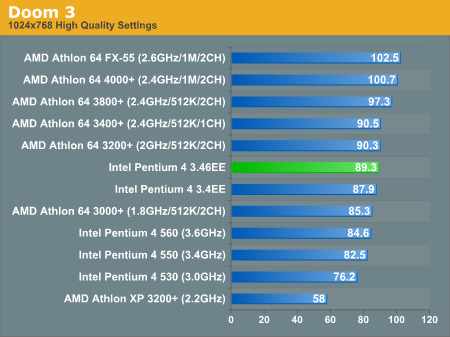 Counterstrike: Source
The next big game after Doom 3 is, of course, Half Life 2. And while the game is still not out, Valve's Visual Stress Test that comes with Counterstrike: Source gives us a good glimpse into future performance under Half Life 2.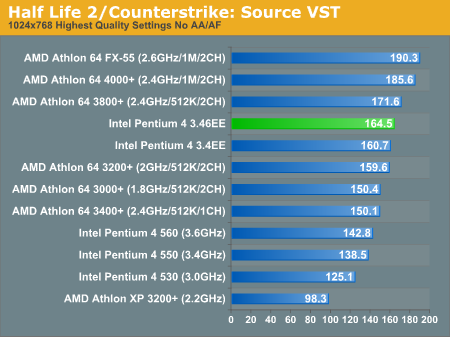 Halo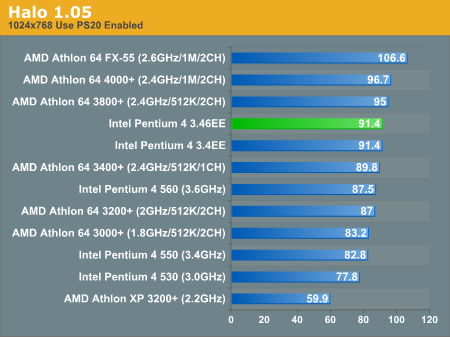 Starwars Battlefront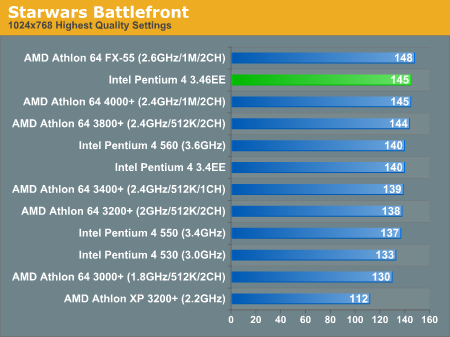 Battlefield Vietnam
Battlefield Vietnam is similar to Starwars Battlefront not only in its game play but also in its performance; there's no real difference between any of the top performers here. Almost all of these CPUs end up being GPU limited at 1024x768.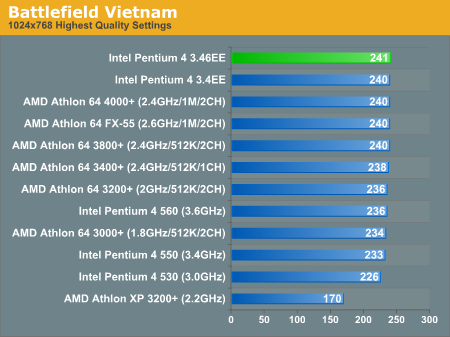 Unreal Tournament 2004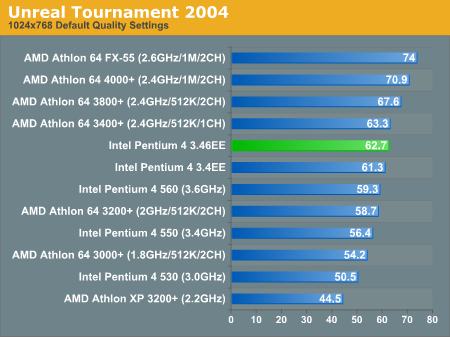 Wolfenstein: Enemy Territory
An oldie but a goodie, Enemy Territory is still played quite a bit and makes for a great CPU test as today's GPUs can easily handle the rendering load of the Quake 3 based game.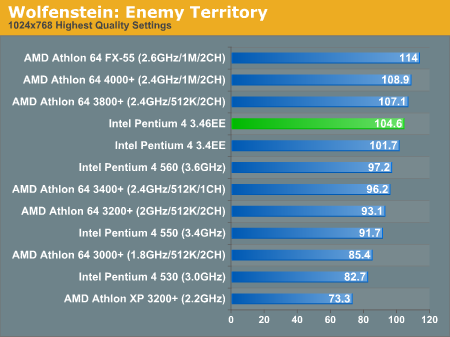 The Sims 2
While a clear departure from our usual game tests, The Sims 2 is more popular than any of the other games we've featured here in certain crowds - it is effectively the Doom 3 of those who don't play prefer life-simulation to first person shooters. And interestingly enough, it makes for a very impressive CPU benchmark.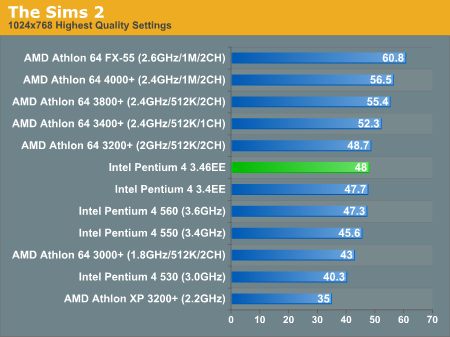 Far Cry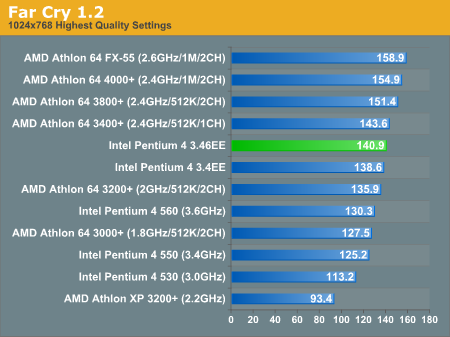 Warcraft III