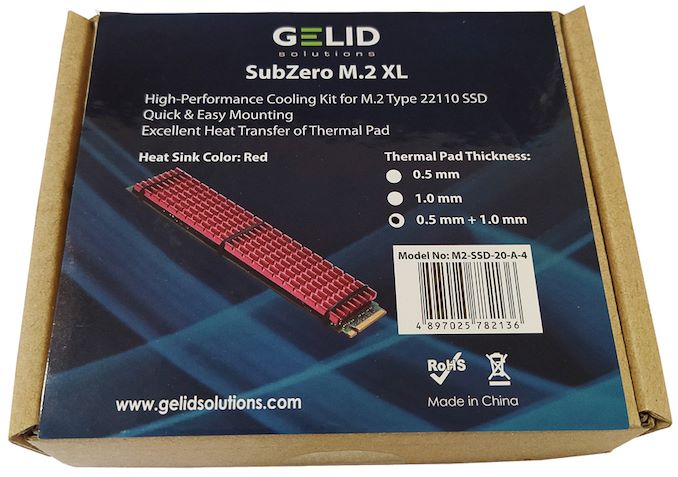 GELID has introduced a rather unusual product: an aftermarket heatsink designed for SSDs that use the server/workstation-oriented M.2-22110 form-factor. The SubZero M.2 XL aluminum heatsink is shipped with two thermal pads as well as silicone fixtures and is designed to keep these drives from overheating and and performing more consistently under high loads
The majority of client SSDs these days use an M.2-2280 form-factor, as this is the largest drive that most desktops and virtually all notebooks can accommodate. By contrast, M.2-22110 drives are somewhat more common for server/workstation-grade drives, as those systems have more space and there's a need for features such as power loss protection. Nonetheless, there's still some overlap with enthusiast-class desktop boards, which can include an M.2-22110 slot or two just in case.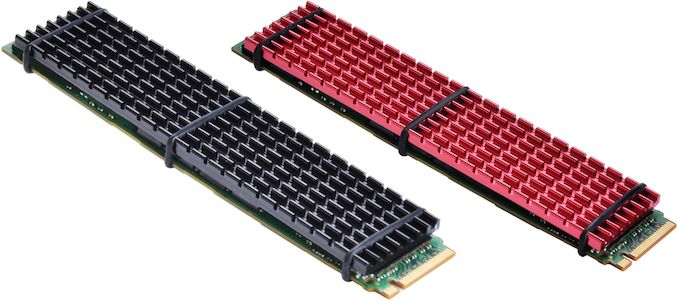 At present, the best-known client M.2-22110 SSD is Intel's Optane 905P M.2, which uses 3D XPoint memory and is among the highest performing drives available today. Not so coincidentally, the Optane 905P M.2 is also known for thermal throttling under high loads if the drive is left bare. So for 905Ps that didn't come with a heatsink, GELID's SubZero M.2 XL fills a specific niche.
GELID's SubZero XL for M.2-22110 SSDs
HS-M2-SSD-20
Heatsink Dimensions
100 х 20 х 3 mm
Heatsink Material
Aluminum
Thermal Pad Thickness
0.5 & 1 mm
Thermal Pad Conductivity
12 W/mK
Thermal Pad Hardness
35 Shore
Weight
45 grams
Bundle
Heatsink x1
Thermal Pad x2
Fixtures x3
GELID's SubZero M.2 XL heatsinks are available in black and red for an MSRP of $10/€9.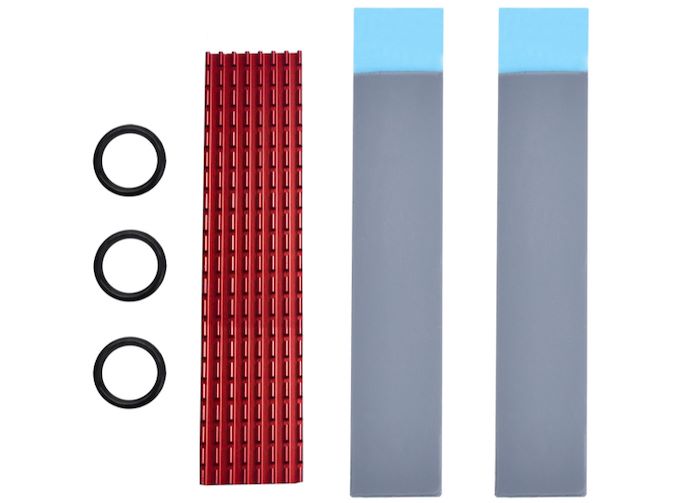 Related Reading:
Source: GELID