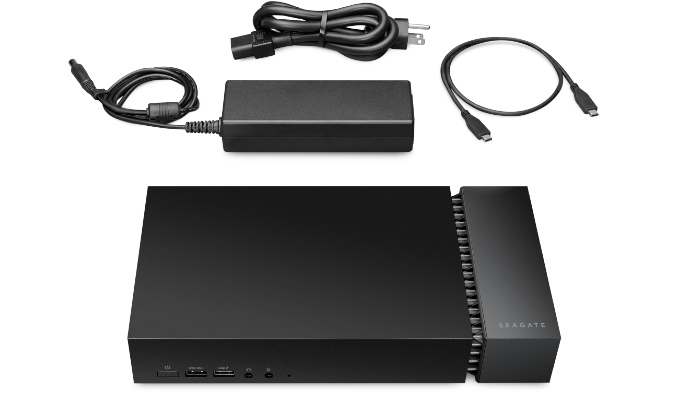 Seagate has introduced its first Thunderbolt 3 docking solution designed specifically for laptop gamers. Seagate's FireCuda Gaming Dock includes a hard drive, an M.2 SSD slot, and features a variety of essential connectors, few of which are found in large numbers on today's ultra-compact notebooks.
Seagate's FireCuda Gaming Dock (STJF4000400) is designed to expand the storage capacity of today's laptops and add ports required to attach various peripherals. The device comes with a built-in 4 TB hard drive, and also has an M.2 PCIe 3.0 x4 slot for an additional SSD to boost performance and add capacity if needed. In addition, the docking station offers a GbE port, five USB 3.1 Gen 2 ports, an extra Thunderbolt 3 port to daisy chain more TB3 devices, a DisplayPort 1.4 output, a headphone output, and an audio-in connector.

In a bid to appeal to gamers, the FireCuda Gaming Dock has integrated RGB LEDs that can be controlled using the company's own software.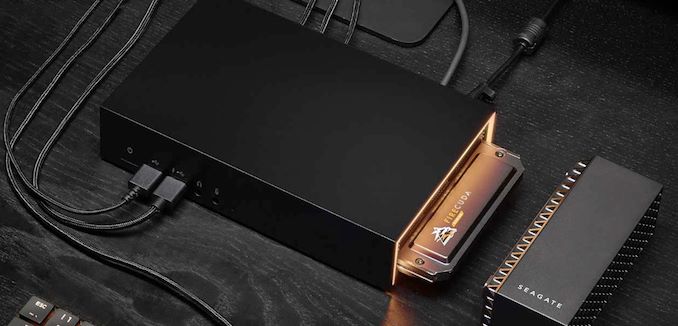 By launching its FireCuda Gaming Dock, Seagate is looking to address the market of modern ultra-thin notebooks from the outside-in, as fewer and fewer laptops come with user-accessible/upgradable storage. By and large, Seagate is banking on the fact that mobile PCs generally lack space to store games, and may not have enough ports for a full suite of peripherals. Therefore, integrating storage into a TB3 docking station makes a lot of sense.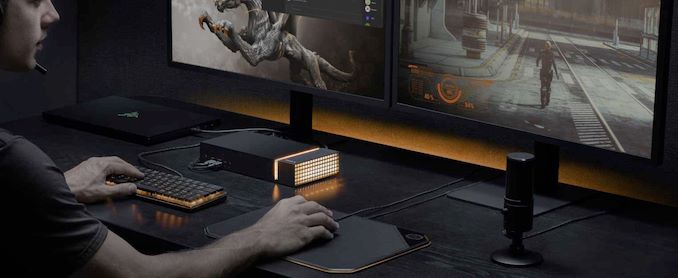 Seagate's FireCuda Gaming Dock will be available later this month for $349.99.
Related Reading:
Source: Seagate