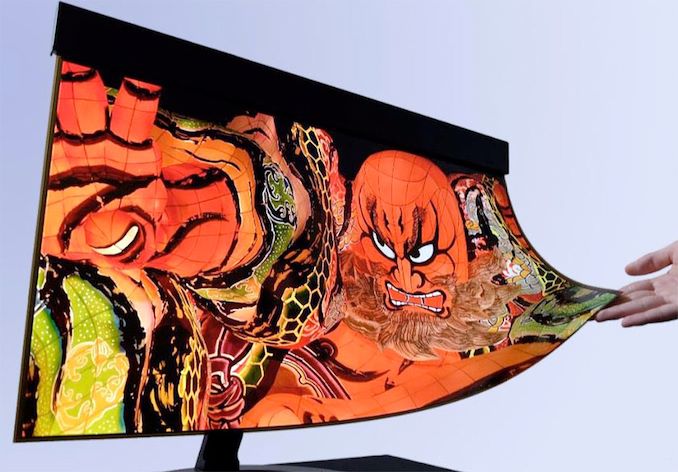 Sharp and NHK have co-developed a new rollable 30-inch OLED display, with a design emphasis on keeping the screen thin and light. The prototype monitor will be showcased at a trade show in mid-November, but the company isn't yet talking about mass production.
The experimental 30-inch OLED display offers a 3840×2160 resolution and a 60 Hz refresh rate, all in a package that is just 0.5 mm thick and weighs 100 grams. The developers say that the screen can be rolled up into a 4 cm diameter cylinder, with the idea of being able to integrate the display into various appliances like furniture. Meanwhile, the technology itself could simplify production of foldable electronics, such as smartphones and tablets.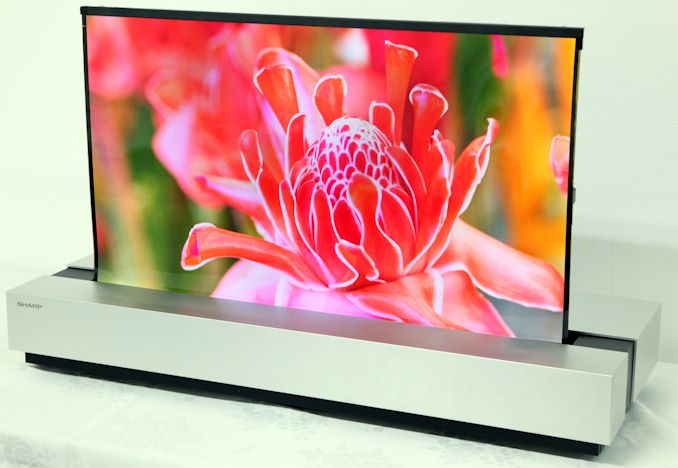 The flexible 30-inch OLED display is produced by Sharp at one of its factories in Japan using vapor deposition method. The screen uses a film substrate and IGZO thin film transistors to drive OLED elements that use separate RGB subpixels. Meanwhile, NHK's image processing technologies were used to improve brightness uniformity as well as sharpness of moving objects.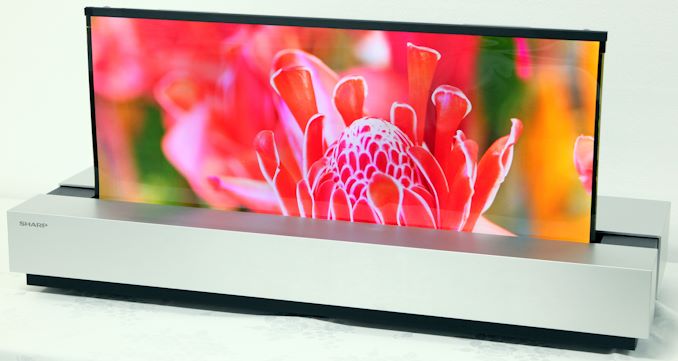 Sharp and NHK will demonstrate their prototype rollable 30-inch OLED display at Intel's BEE 2019 trade show, which will take place in Chiba, Japan, from November 13 to November 15.

Sharp and NHK are not the only companies to develop a rollable OLED screen. Earlier this year LG demonstrated such a TV at CES 2019 and even started to sell its rollable Signature TVs in South Korea.
Related Reading:
Sources of information and images: Sharp, CNET Japan, PC Watch, StereoSoundOnline