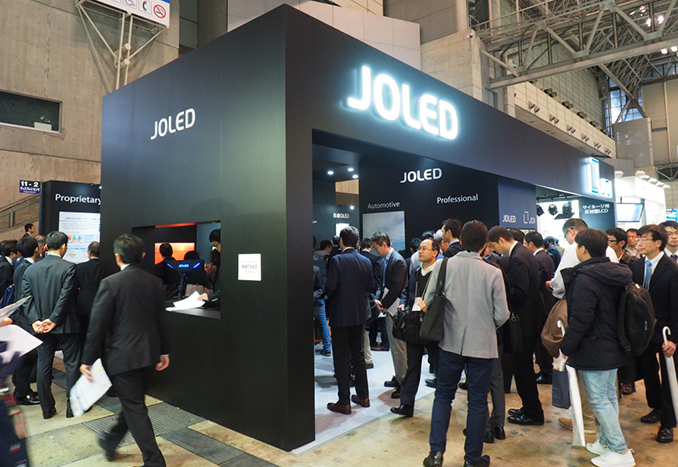 JOLED, a joint venture between Sony and Panasonic, has demonstrated multiple PC-oriented printed OLED-based monitors at Finetech Japan trade show. Among other things, the company exhibited OLED displays for gamers, home applications, and professionals. Some of the products are already on the market, or are about to be released, and others are prototypes.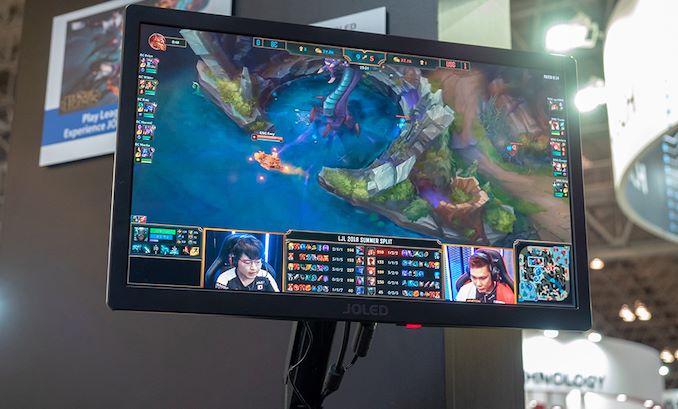 One of the advantages that OLED has over conventional LCD technology is a very fast response time, which makes the tech particularly appealing for gamers. Meanwhile, due to cost and longevity reasons, hardly any company has addressed this audience with an OLED solution. At the show JOLED demonstrated a prototype of its 21.6-inch OLED display that was co-developed with Burning Core, a Japanese gamers team that JOLED sponsors. The monitor features a 1920×1080 resolution and was test driven at Finetech Japan.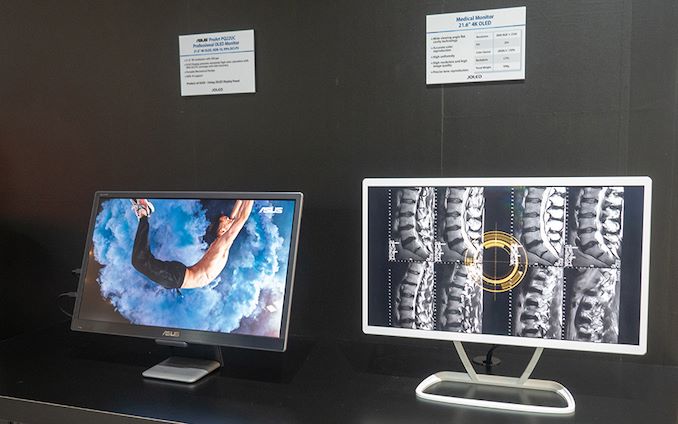 In addition to a 21.6-inch Full-HD OLED panel, JOLED also has a high-contrast 21.6-inch Ultra-HD OLED panel in its arsenal. The company has been shipping a medical 21.6-inch 4K OLED display under its own brand (presumably only in Japan) since late 2017. Also, a similar (or the same) 21.6-inch Ultra-HD OLED panel is used by ASUS for its ProArt PQ22UC monitor that is yet to hit the market.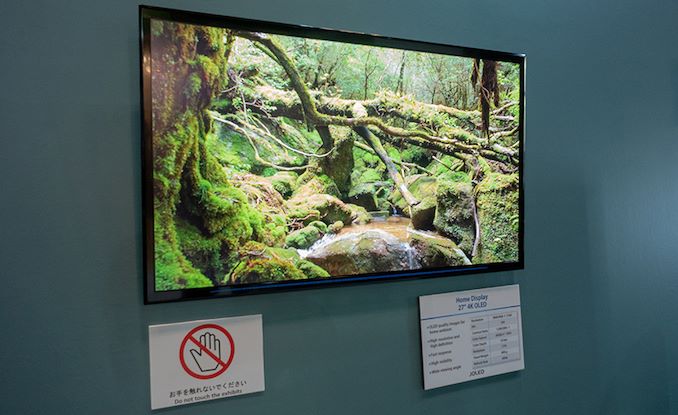 Besides 21.6-inch OLED panels for consumer and professional applications, JOLED has developed a 27-inch 4K OLED panel too. The prototype the company demonstrated at the exhibition was a wall-hanging monitor aimed at smart home applications (smart speakers, IoT, etc.). The positioning of the device is a bit odd because a 27-inch OLED would have been a good solution for PCs, but for some reasons the company does not want to address this market with this panel just yet.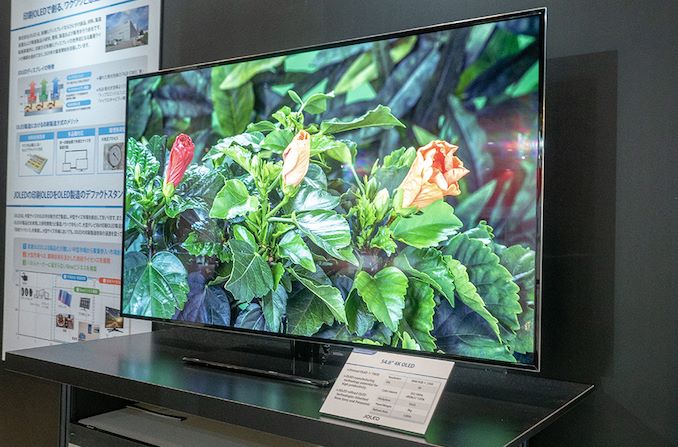 Also aimed at consumers is JOLED's 55-inch OLED Ultra-HD panel for UHDTVs. This device was demonstrated as a proof of concept to show that the company's printed OLED technology is suitable for large-sized applications such as TV sets.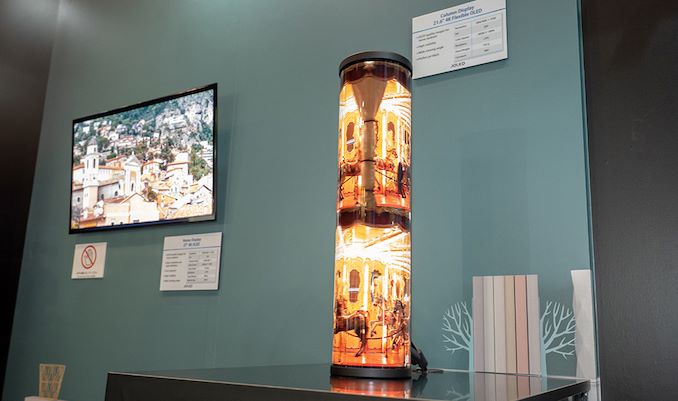 Amongst its consumer/professional-oriented OLED devices, JOLED showcased prototype of a rather unique 21.6-inch column-style 4K monitor featuring plastic substrate. The similar substrate is also used for a 21.6-inch curved 4K display designed for digital signage applications in metro/trains and other similar places.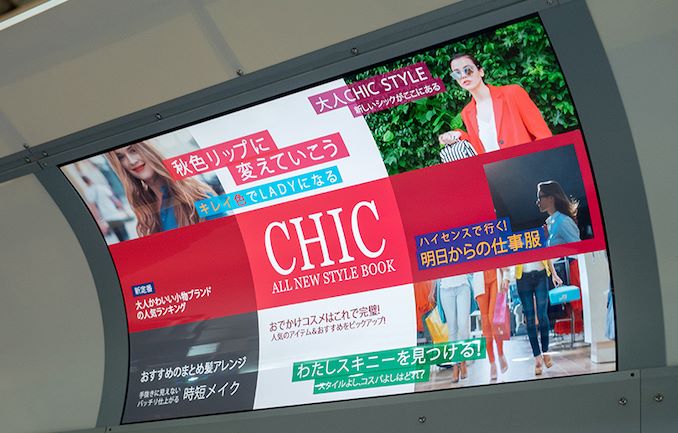 Related Reading:
Source: JOLED, OLED-Info (via TechPowerUp)