Final Words
The Surface Laptop was a fine device when it launched, and the Surface Laptop 2 improved it quite a bit with the addition of quad-core processors. But both had their success hampered somewhat by some bad design decisions, which Microsoft has thankfully corrected with the Surface Laptop 3 family.
Perhaps the most notable change here is the material itself. The Surface Laptop 2's Alcantara keyboard deck was an interesting choice: it offered an extremely comfortable typing surface, but some customers were concerned about its durability, and others were likely turned off by the look of it. For the Surface Laptop 3, Microsoft is providing more choice to their buyers by offering models with the fabric and without, at least on the 13.5-inch version. And for the 15-inch model, which is what we've reviewed today, it is only offered with an anodized aluminum finish.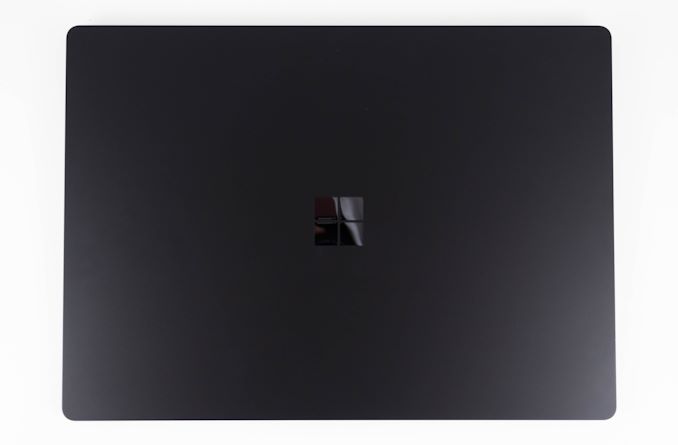 The other major drawback with the original design was the lack of connectivity. Both the Surface Laptop and Surface Laptop 2 offered just a single USB port, which wasn't going to be sufficient for everyone. For the Surface Laptop 3, Microsoft has finally heeded requests to change this, and dropped the Mini DisplayPort connection for a USB-C port (with DP alt mode). This is a small change, but one that is going to be welcome practically every single time, and significantly widens Microsoft's audience.
The addition of a USB-C port not only adds expansion, it also offers a second, non-proprietary way to charge the laptop, which is going to be useful to many people. If there is one outstanding concern it's that we still miss out on Thunderbolt 3 support here, but while that would also be a welcome addition to a premium laptop offering for 2019, for most people it's less of a concern than just getting a USB-C port to begin with.
Ultimately, by addressing those two original design decisions and adding a new, larger 15-inch offering, the Surface Laptop 3 lineup is in a much better place than its predecessors, and a much larger range of users are going to find it worth their consideration.
The Surface team continues to make some of the nicest devices around, and the Surface Laptop 3 upholds that tradition. The attention to detail on items like having every single device tested to ensure the initial opening of the laptop can be done with one finger is the kind of fanaticism not normally seen in the laptop space. The entire design is sleek, smooth, and light, and the color options are a welcome way to add even more choice for consumers.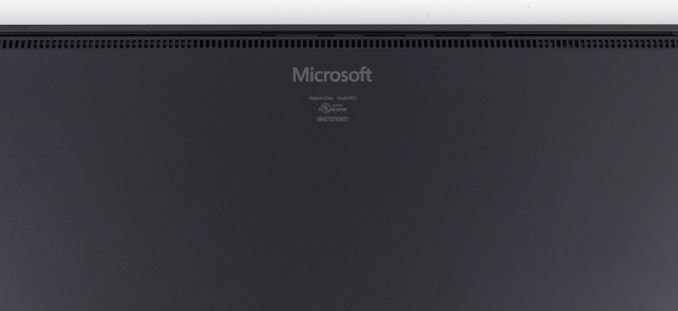 By sticking with a 3:2 display, the proportions of the laptop are just better, and Microsoft has nailed the weight balance when held in any orientation. The added vertical of the display also lets you get more done with the device.
Now to discuss arguably the biggest decision Microsoft made with this generation of Surface Laptop: tapping AMD for their AMD Ryzen Microsoft Surface Edition processors. Only found on the consumer 15-inch models, this is a significant departure from prescient for Microsoft, and it comes at a bit of a strange time in terms of product cycles. Still, it's a partnership that Microsoft and AMD have said will take place over multiple years, so Microsoft is clearly planning for the long-term here.
There is no doubt that AMD's APUs offer significantly more graphics performance than any of the previous generation of Intel U series chips could muster. Microsoft and AMD have even gone one step further with the Surface Edition APUs, adding even more GPU grunt by enabling another CU within the integrated Vega GPU. This cements the relationship. AMD gets to power a premium device, and Microsoft gets to keep a bit of the best to themselves.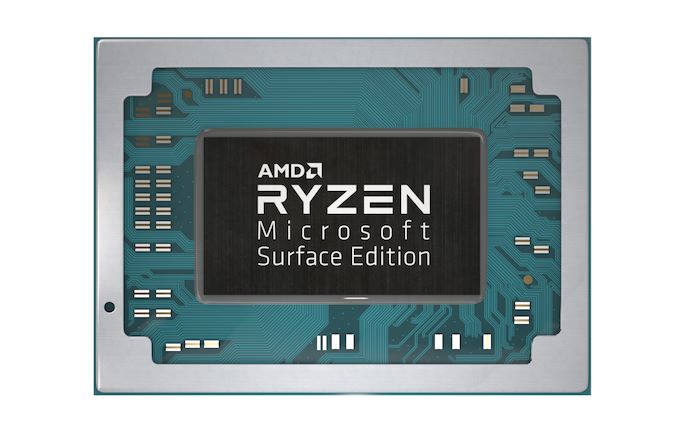 What AMD has given Microsoft, in turn, is a potent processor. AMD has a stout GPU in Vega, which works surprisingly well at 15-Watts. But the Zen+ CPU core doesn't offer the same CPU performance of even the previous gen Core-U series from Intel, leaving the Surface Laptop 3 trailing a bit in CPU tests. Meanwhile, platform power is a mixed bag; Microsoft and AMD have made some incredible strides here in bringing down AMD's platform power, but on the whole even the highly tuned 15-inch Surface Laptop 3 is hobbled a bit by a higher platform power draw that eats away at battery life. Even with Microsoft's help, there's only so much AMD can do with their current-generation silicon, especially without LPDDR4X support.
The wildcard for AMD here is that they have finally gotten a Ryzen Mobile APU into a highly visible, premium notebook right as Intel is launching their 10nm Ice Lake processors. Intel is promising better graphics on Ice Lake, along with better CPU performance, all while using less power. This is an issue to tackle in greater depth at another time, but the AMD-powered 15-inch Surface Laptop 3 will be competing with other 15-inch Ice Lake laptops, as well as the Intel-powered 13.5-inch model. So Ryzen and the Surface Laptop 3 will be facing some stiff competition.
Meanwhile, I have to make note of the WI-Fi situation. For all the Surface Laptop 3 gets right, it's coupled with a sub-par Wi-Fi 5 (802.11ac) solution. We've seen much better Wi-Fi 5 performance in other laptops, never mind the fact that laptops using Intel's latest wares are coming with Wi-Fi 6 support.
It is still good to see Microsoft pairing with AMD on a premium device. There is no doubt that there are customers who would prefer the AMD version, and any improvements the Surface team get added to Windows to further improve the AMD experience are going to benefit all AMD powered laptops. And, looking at the longer term picture, AMD has been providing plenty of headlines this year thanks to their Zen 2 core. So with this set to be a multi-year partnership, the future looks bright for AMD in the laptop space.
Moving back to the Surface Laptop 3, there are some other subtle changes to highlight. Microsoft has moved from soldered-down BGA SSDs to removable M.2 drives, albeit in a 2230 form factor. This does provide the option to replace the SSD if necessary, although accessing it isn't the easiest feat (and not one Microsoft recommends for end-users). The other upshot of this change is that it lets them move back to having four lanes of PCIe data, compared to just two lanes feeding the previous BGA SSDs.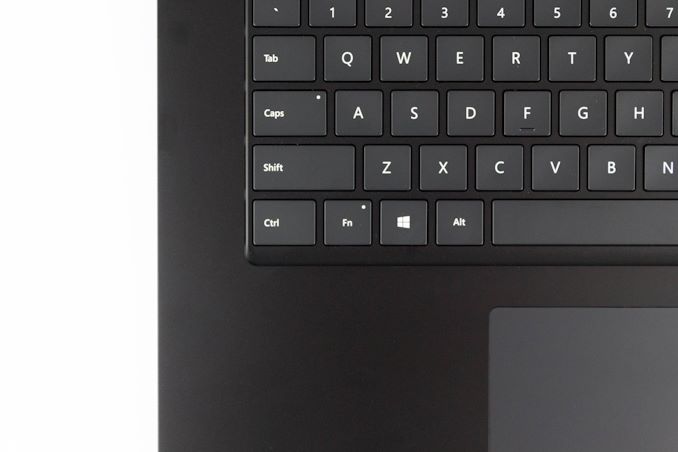 The generous trackpad works well, and is improved by the taller aspect ratio of the display, allowing it to grow along both axis rather than being awkwardly wide. The new keyboard also works well, offering a bit of a quieter typing experience, and still offering great key feel, despite having slightly less throw than the Surface Book 2's keyboard.
Meanwhile, Microsoft continues to ship excellent displays in all of their devices. The 200 pixels-per-inch density of this Surface Laptop 3 matches the pixel density of the smaller 13.5-inch unit, all the while achieving excellent color accuracy out of box. It doesn't have quite the display of the Surface Book 2, which is one of the best on any laptop, but it still holds its own.
Overall, the Surface Laptop 3 15 is a great laptop. It keeps all of the design cues of the smaller generation and just makes it a bit bigger, retaining the same thin & light design and keeping it easy to travel with. Microsoft has forged a solid partnership with AMD, and the Ryzen APU that's at the heart of this laptop brings with it great GPU performance and good CPU performance, even though it is at the cost of overall battery life. Plus, if you have been eyeing up the previous generation Surface Laptop 2 and were held up due to the USB situation – or uncertainty about the Alcantara keyboard deck – the new generation does offer fixes there, which makes the Surface Laptop 3 a much more palatable device.
As is typical with Surface devices, the pricing is as premium as the product though. The AMD-powered 15-inch Surface Laptop 3 comes in at $1199, just $200 less than a similarly configured Surface Book 2. AMD got into a premium device, but for customers to attain it, you will need to step up to the premium price level as well.