Surface Laptop
Occasionally the stars align. It is very rare in the laptop space that we're able to test two devices, with two very different CPU platforms, with the fewest number of variables possible. But those stars have aligned in 2019, and thanks to Microsoft's Surface Laptop 3 family, we have a rare opportunity to compare AMD and Intel's current-generation laptop platforms in a way that wouldn't normally be possible. To that end, today we're having the ultimate laptop showdown of 2019: Surface Laptop 3 vs. Surface Laptop 3, pitting AMD's Ryzen Picasso platform against Intel's Ice Lake platform. Both companies have made significant gains this year with their latest laptop platforms, and now we're finally getting the chance to see, in an apples-to-apples-fashion, just how the...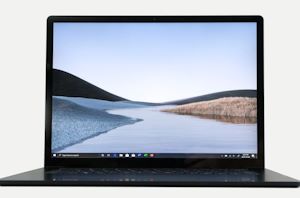 This year at Microsoft's somewhat annual Surface update event, Microsoft surprised everyone by not only announcing a newer and larger Surface Laptop 3, bumping the screen size from 13.5-inches...
91
by Brett Howse on 10/21/2019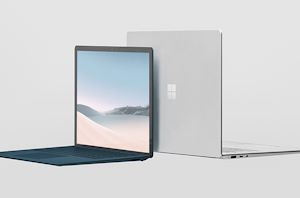 Kicking off the holiday quarter for Microsoft, today the company held its annual Surface press event, where the company announced a slate of new laptops, tablets, & 2-in-1s for...
88
by Ryan Smith on 10/2/2019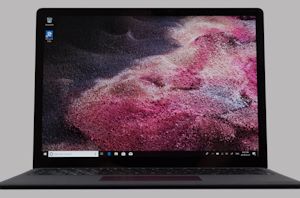 Microsoft's Surface lineup was created to bring a spark of innovation into the PC industry at a time where much of the competition was slow to change, and slow...
59
by Brett Howse on 3/28/2019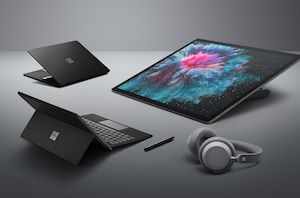 This week, Microsoft announced their 2018 Surface lineup at their October event, along with their semi-annual feature update to Windows 10. Afterwards, we had a chance to look and...
20
by Nate Oh on 10/4/2018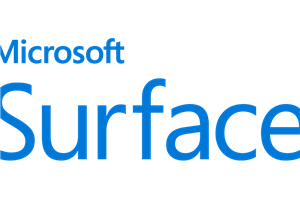 In addition to the Windows 10 October 2018 update being launched, Microsoft also refreshed the majority of its Surface lineup today. This was very much an evolutionary update, and...
32
by Brett Howse on 10/2/2018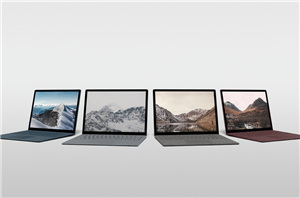 In tech years, Surface has been around forever, but in actual Earth years, it's been less than five years since Microsoft first put their toes into the PC hardware...
129
by Brett Howse on 5/2/2017