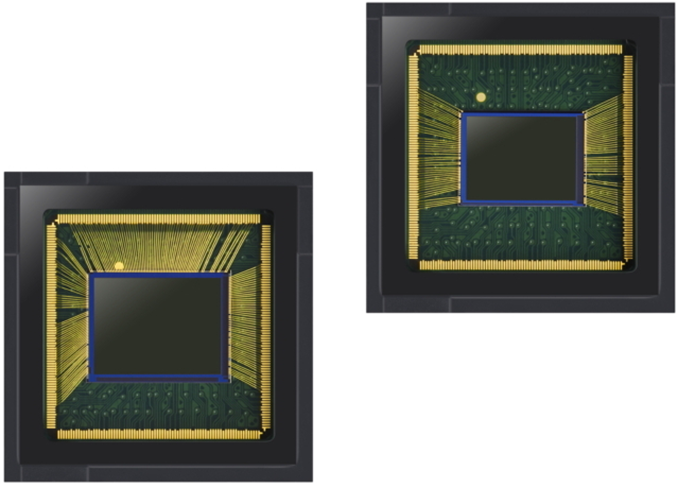 Samsung has introduced two new 0.8-μm image sensors for use in upcoming smartphones. The new sensors are the 48 MP ISOCELL Bright GM2 for advanced handsets as well as the 64 MP ISOCELL Bright GW1 for flagship phones. Both 0.8-μm image sensors not only feature very high resolutions via use of very small pixels, but they support a number of technologies designed to improve image quality.
Samsung's new flagship 64 MP ISOCELL Bright GW1 0.8 μm image sensor features the industry's smallest pixel for current smartphone sensors. It also supports the company's 2x2 pixel-binning Tetracell technology, which merges four pixels into one to produce bright 16 MP photos. The technology explains that the sensor colour filters are actually arranged in a 4x4 subpixel arrangement, meaning chroma resolution is at a native 16MP. Samsung however also is able to support a re-mosaic algorithm to make full 64MP resolution images in bright conditions. Other features of the GW1 include Dual Conversion Gain (DCG) that optimizes its full well capacity (FWC) in well-lit environments, and speedy Super PD phase detection auto-focus technology.
The GW1 also supports a real-time dynamic range of up to 100 dB. Just to put the number in context, the human eye can distinguish hues of around 120 dB (according to Samsung), whereas current-generation sensors are all below this and tend to have highly varied dynamic ranges. (Samsung for its part puts the industry average at 60 dB, though this seems a bit low for high-end sensors)
Meanwhile the 48 MP ISOCELL Bright GM2 sensor has the same feature set as the GW1 (Tetracell, re-mosaic, DCG, and Super PC), but uses a smaller 1/2" sensor, versus the much larger 1/1.72" GW1.
The GW1's large sensor size equals that of Huawei's 40MP sensors designed by Sony. Here a big compromise of the big size is that vendors would either have to drop OIS or implement designs with larger camera bumps in order to accomodate the bigger optics required for the large sensor.
Samsung is sampling its ISOCELL Bright GW1 and GM2 with customers and plans to mass produce them in the second half of the year.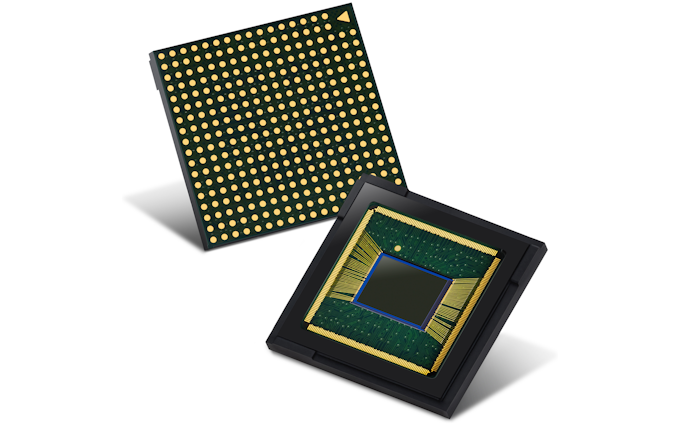 Related Reading:
Source: Samsung