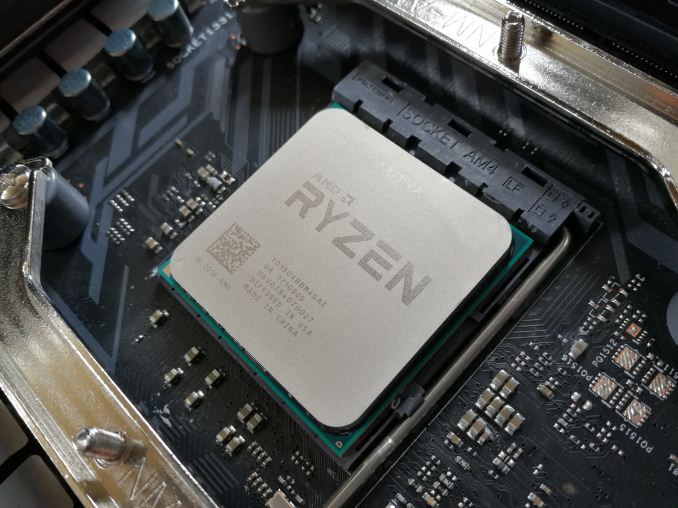 Every company loves a good anniversary. It's a time to explain the origin story, show how the company came to the fore, and discuss the next year's of business. This year sees AMD hit 50, and those celebrations are expected to ramp up over the next couple of months, especially with AMD headlining the launch keynote at the annual Computex trade show. On the back of this anniversary, it would appear that AMD is preparing some special anniversary edition processor bundles.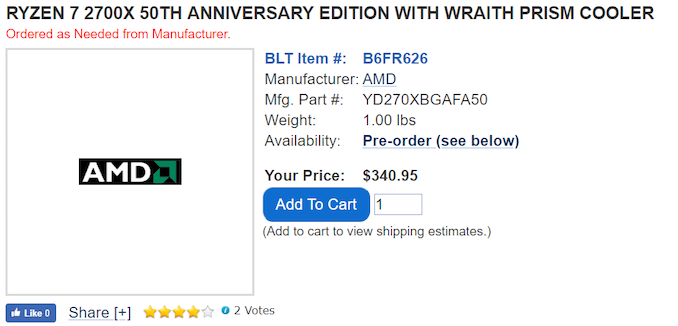 Based on product listings at ShopBLT, a retailer known for making early listings, AMD is planning to release a special Anniversary Edition of its top of the line Ryzen 7 2700X processor, bundled with the Ryzen Wraith Prism RGB CPU cooler.
The listing doesn't state what is special about this edition, but it is priced substantially higher than a standard 2700X plus Wraith package, at $388 vs $329. We do see that the package has its own SKU numbering different to the normal boxed version of the 2700X (YD270XBGAFA50), but given AMDs history we might see bundled game packages or perhaps a physical addition to the box. Given the seemingly $50 price difference, I hope it's something a bit more substantial and physical, especially if this ends up being a limited time offering.
We are reaching out to AMD for official comment.
Related Reading