AMD Ryzen 5 2500X and Ryzen 3 2300X Conclusion
With AMD only offering the Ryzen 5 2500X and Ryzen 3 2300X to large OEMs, it allows AMD to move some of the risk of supporting multiple CPUs and stock levels in the channel to its partners. It also pleases the partners to have special parts and build products around them, especially when those parts are competitive. Unfortunately for the end user, it means that if these parts are competitive, they have to buy a prebuilt system to get one, rather than build their own. To add to the quandary, these processors fall right into the price segment of its own very competitive APUs, and the company had to decide whether to have a CPU/APU crossover at retail, or a specific separation between the two. AMD went for the latter.
The reasons behind the way AMD organises it's retail product stack aside, the 2500X and 2300X actually fall into two small gaps in the lineup.

The quad core 2500X with simultaneous multithreading sits between the 2400G at $145 with similar specs, slightly lower frequency, and much lower power consumpton, and the 2600 at $160 with two more cores. There's arguably no room in there for the 2500X - and we see in our benchmarks it fits between both pretty easily.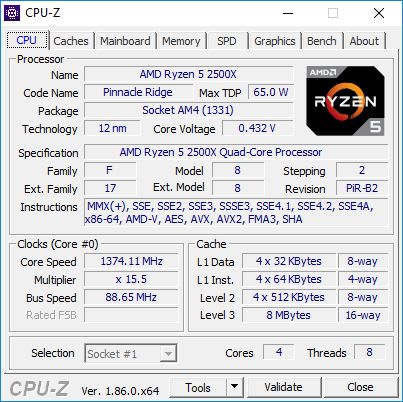 On the other hand, the quad core 2300X without hyperthreading is more akin to a faster 2200G, albeit without the integrated graphics, and butts up against the 2400G above it. This gap to fit the 2300X is bigger, between $95 of the 2200G and $145 of the 2400G, so there could easily be an argument for a faster 2200G for discrete graphics users. On performance, the 2300X handsomely beats the 2200G due to consuming more power per core, and even takes the 2400G on lightly threaded tests, but it is less power efficient. For small form factor systems the APUs still win, but in raw CPU and gaming performance, the 2300X easily fits between the two APUs, especially if we marked it at $110 or so, rather than $130.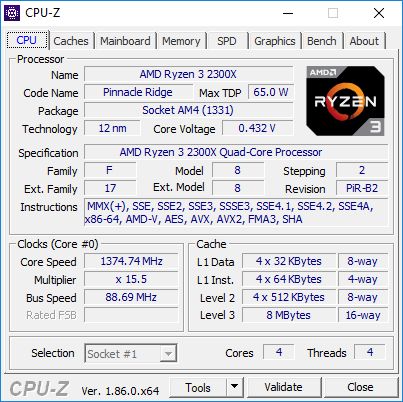 So where does this AMD? In my professional opinion, the 2300X could be a really nice low-end processor for users that don't want to spend money on integrated graphics they won't use. Add in a 95W stock cooler and at $100-$110, it would be a really nice chip. The 2500X is a harder sell. For the small price gap it fits into, I would tell users to bite the bullet and go for the 2600, or if they need integrated graphics to get the 2400G. The only way the 2500X makes sense is if the 2400G or 2600 isn't available in a particular local market.
It will be interesting to see if AMD ever sells these at retail. There are four other chips they are not selling at retail either (at least, not retail worldwide): the 2700E, 2600E, 2400GE, and 2200GE. If anyone finds any of these for sale, let me know over email or Twitter @IanCutress