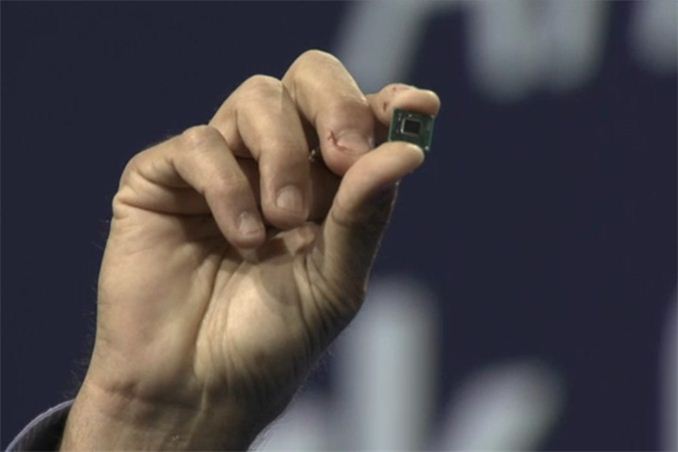 Intel has announced that it will discontinue all of its Quark-series SoCs microcontrollers. Intel's partners will have to make their final orders for the chips this summer, whereas the company will continue to fulfil Quark orders several years down the road.
Intel's 32-bit Quark SoCs and microcontrollers are aimed at IoT applications, including wearables, smart home devices, industrial, and other. Intel's customers will have to make their final Quark orders by July 19, 2019. Meanwhile, the manufacturer will keep shipping its Quarks till July 17, 2022, as makers of the said devices have very long product cycles and need time to develop and replace models use the processors.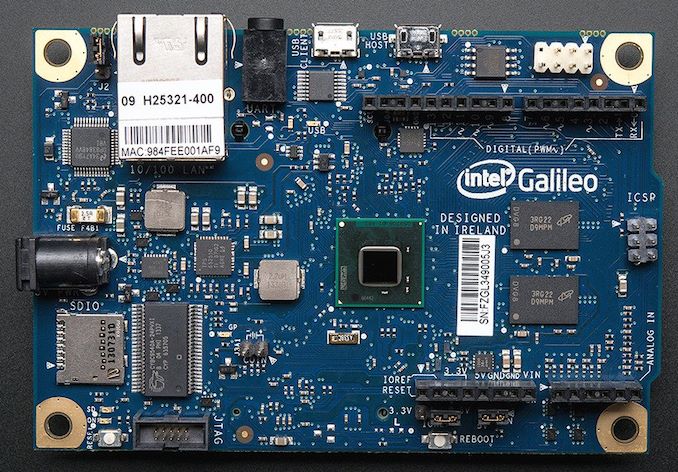 Intel Galileo. Image by Adafruit.com
Intel introduced its Quark products in late 2013 along with its Galileo mainboard carrying a Quark microcontroller. Intel also launched its Quark-based Edison microcomputer, the Curie module featuring a Quark SE processor. By now, Intel has discontinued all of its Quark-powered products, including Galileo, Edison, Joule, and Curie. Meanwhile, the latter will still be available to interested parties until June 15, 2020.
Originally meant to power emerging mass market devices, Intel's Quark SoCs and microcontrollers have barely become popular among makers of actual products. Therefore, it is not surprising that Intel discontinues the lineup without introducing any direct replacements.
The list of Quark products set to be discontinued includes the following SKUs:
Intel Quark SoC X1020D
Intel Quark SoC X1000
Intel Quark SoC X1010
Intel Quark SoC X1021D
Intel Quark SoC X1001
Intel Quark SoC X1011
Intel Quark SoC X1020
Intel Quark SoC X1021
Intel Quark Microcontroller D1000
Intel Quark Microcontroller D2000
Intel Quark SE C1000 Microcontroller
Intel Quark Microcontroller D2000
Intel Quark SE C1000 Microcontroller

Related Reading
Source: Intel