Quark
As part of today's IDF 2014 keynote, Intel has announced that their Edison development platform is now shipping. First announced back at CES, Edison is a development platform for Intel's burgeoning Internet of Things development initiative. At just over a postage stamp in size and containing a dual-core Atom CPU and a Quark CPU, Intel is hoping to jump-start development of tiny internet-connected x86 devices by providing a complete platform for developers to use in their devices. Edison in this sense is closer to a platform on a chip than a system on a chip; it not only contains the processors and RAM, but also the wireless components, right on down to the antennas. Intel Edison Development Platform CPU Dual-Core Silvermont Atom @ 500MHz + Quark @ 100MHz RAM 1GB...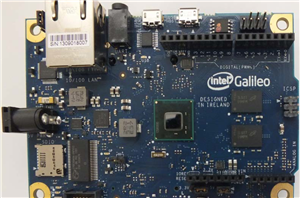 At this year's IDF Intel announced its third major microarchitecture family: Quark. Before Quark we had Core at the high-end and Atom for smartphones/tablets/cheap PCs. Quark adds a third...
42
by Anand Lal Shimpi on 10/3/2013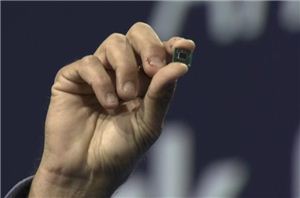 Kicking off today is the 2013 Intel Developer Forum, Intel's annual gathering of developers, press, and techies. Among the many sessions scheduled over the rest of the week we're...
26
by Ryan Smith on 9/10/2013