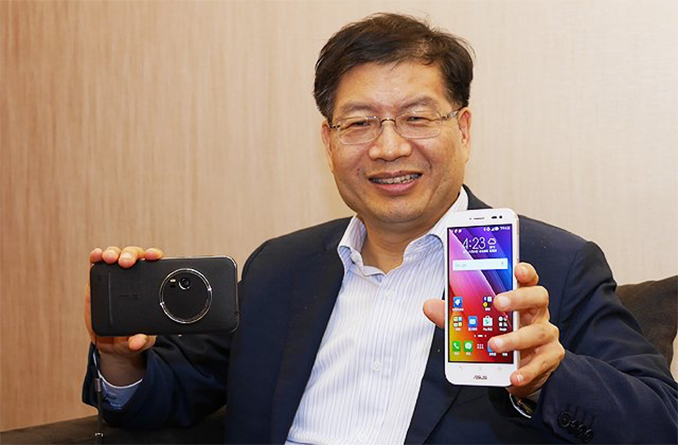 ASUS on Thursday announced the resignation of its long-time CEO, Jerry Shen. The step down follows a major change in the company's smartphone strategy and precedes the company's switch to a co-CEO management model. Meanwhile, Mr. Shen will be moving on to lead iFast, an AI+IoT startup, which will be partly funded by ASUS.
Starting from January 1, 2019, ASUS will be headed by two people: SY Hsu, who is currently heading up the company's PC business, and Samson Hu, who is leading customer care services. The board of directors reportedly hopes that the co-leadership structure will enable the company to better compete against rivals and achieve its goals.
The co-CEOs have completely different skill sets and will therefore bring a unique combination of expertise to the table while avoiding internal competition. Just to put the particular people into context: SY Hsu certainly knows how to build products and how to manage the supply chain, whereas Samson Hu knows how to make these products more appealing to the customer and build competitive services. Considering the potential for disruption in the PC market because of the US-China trade feud, ASUS and other companies need to alter their supply chains and make their products more attractive to buyers because at some points they may have to increase their prices, which may lead to a lower demand.

In addition to the management reorganization, ASUS is shifting its smartphone strategy, as announced in mid-November. From now on, the company will focus on specialized smartphones aimed at gamers and 'power' users, as opposed to focusing on mainstream handsets. The company apparently wants to address gamers and other users with unique needs (and currently do not have a lot of choice) with its upcoming smartphones, though ASUS needs to detail its strategy going forward. The company will take a one-time charge of NT$6.2 billion (~$201 million) to cover losses from inventory, various costs, advance royalties, and other expenditures incurred by the strategy shift. The charge will affect the company's profitability for the year, which will be considerably lower than expected, all of which weighs on Jerry Shen's tenure with the company.
When it comes to smartphones, ASUS already tried unorthodox approaches to this market: the company released a number of specialized handsets in partnership with Garmin between 2008 and 2010, then it tried to wed a smartphone and a tablet with its PadFone hybrid in 2012 – 2014. With its ZenFone launched in early 2014, ASUS has gained some presence on various markets where its brand has been strong for a long time. However, the company has found itself between a rock and a hard place when the competition between premium brands and new entrants like Xiaomi started to heat up in the recent years.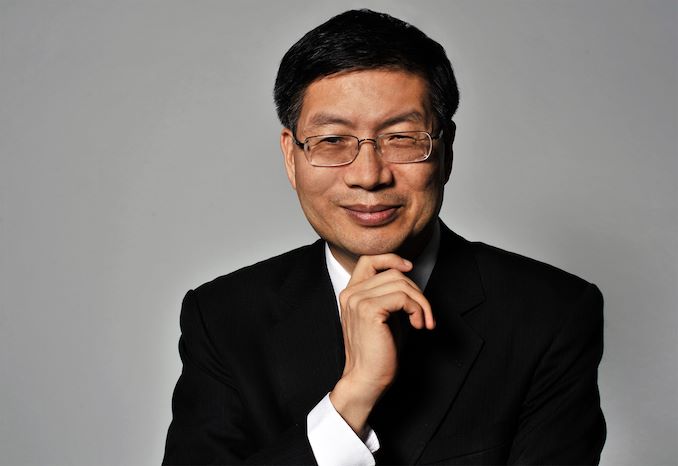 During Mr. Shen's tenure as CEO, ASUS has accomplished a number of goals, introduced multiple new product lines (ZenBook, ZenPhone, Transformer, Vivo, etc.), and became Taiwan's most valuable international brand. While he is usually credited as the father of ultra-affordable Eee PCs back in 2006, he will also be remembered as the man who split ASUS into three companies. Shortly after becoming the CEO of ASUS in 2008, he split the tech giant into three independent companies: ASUS, focused on branded products; Pegatron, focused on contract manufacturing of various electronics; and Unihan, focused on contract manufacturing of various non-PC components.
After 25 years with ASUS, Jerry Shen will lead iFast, a startup developing IoT products featuring AI (an AIoT startup, as ASUS puts it). ASUS intends to buy a 30% stake in the company and allocate NT$10 billion (US$324.22 million) on developing its AIoT projects in the coming years.
Related Reading:
Sources: Business Next, DigiTimes, Engadget, Engadget China, Focus Taiwan
Image Source: Sogi.com.tw