Introduction
In our recent look at the new
Intel 925X platform and PCI Express graphics
, we bore witness to the final verdict on bridged vs. native performance. It is easy to see that both ATI and NVIDIA have a negligible difference when moving between PCIe and AGP under current DirectX and OpenGL games. Of course, we will take another look at the question when we get boards with both AGP and PCIe slots on them just to further seal the deal.
But performance differences weren't the only complaint that opponents of non-native PCIe GPUs levied against NVIDIA. And after last year's struggle through NV3x, NVIDIA just can't afford to lose any battles. So, what are NVIDIA doing about it? We brought you the answer
from Computex 2004
: NV45.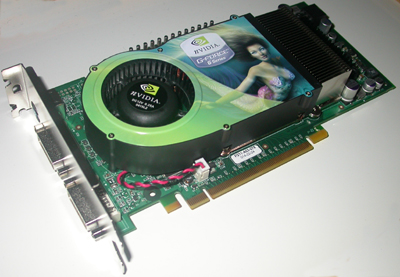 NVIDIA's NV45 looks just like a PCIe 6800 Ultra.
In short, NV45 is NV40 with an on package PCIe to AGP bridge (which NVIDIA calls "HSI" or "High Speed Interconnect"). And just what do we get from this package integration? Let's find out, shall we.