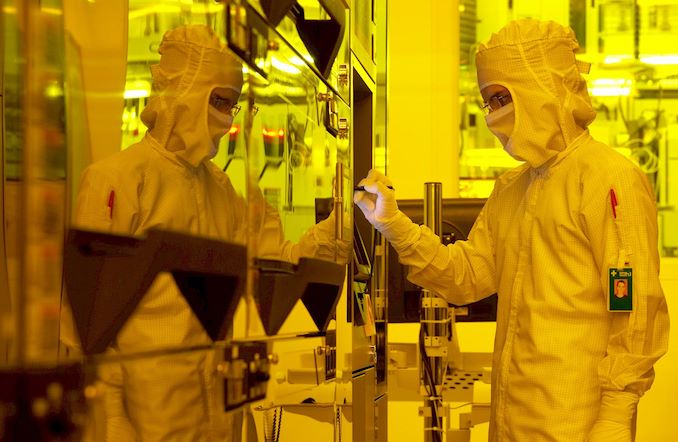 GlobalFoundries this week announced that it has spun off its ASIC Solutions division, establishing Avera Semiconductor, a wholly owned subsidiary that will help fabless chip developers to design their products. Avera will work closely with GlobalFoundries' customers to enable them take advantage of various process technologies that GF has, but the company will also establish ties with other contract makers of semiconductors to help their clients develop chips to be made using leading edge process technologies at 7 nm and beyond.
Avera Semi will inherit a rich portfolio of silicon-proven IP containing Arm cores, performance and density-optimized SRAMs, embedded TCAMs, high-speed SerDes, interfaces, and other necessary things. In addition, Avera will offer production-proven design methodologies as well as advanced packaging options. Right now, Avera naturally has silicon-proven IP for GlobalFoundries' manufacturing technologies as well as Samsung Foundry's 14LPP fabrication process, but over time the company will have to gain silicon-proven IP for other contract makers of semiconductors, namely TSMC.
GlobalFoundries says that Avera's team can serve clients from virtually every semiconductor industry, including AI/ML (think leading edge technologies), aerospace & defense (think special-purpose technologies as well as radiation-resistant semiconductors), HPC, storage, wired/wireless networking, and so on.
The new wholly owned subsidiary of GlobalFoundries has over 850 employees, an annual revenue of over $500 million, and ongoing projects worth $3 billion. By working not only with clients of GlobalFoundries, but expanding to customers of companies like Samsung Foundry and TSMC, Avera has a chance to increase its earnings over time. Avera Semi is led by Kevin O'Buckley, a former head of ASIC Solutions, who joined GlobalFoundries from IBM.
Avera Semiconductor will continue to work with a variety of industry partners, including Arm and Synopsys, who have already endorsed the new business unit.
Related Reading:
Source: GlobalFoundries