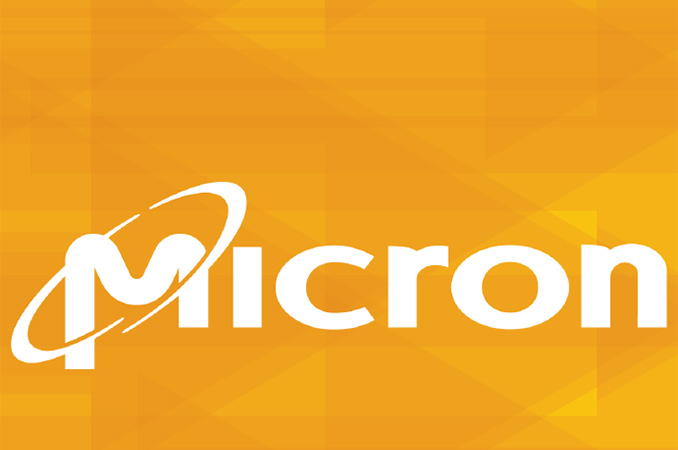 Micron on Thursday announced plans to acquire Intel's stake in IM Flash Technologies, a joint venture between the two companies. IM Flash owns a fab near Lehi, Utah, which is the only producer of 3DXPoint memory that Intel uses for its premium Optane-branded solid-state storage products. Once the transaction is completed, Intel will have to ink a supply agreement with Micron to get 3D XPoint memory after the current agreement finishes at the end of 2019. This will have important ramifications for Intel's 3D XPoint-based portfolio.
Under the terms of the joint venture agreement between Intel and Micron signed in 2005, the latter controls 51% of company and has a right to acquire the remaining share under certain conditions. Intel already sold Micron its stakes in IM Flash fabs in Singapore and Virginia back in 2012, which left IM Flash with only one production facility near Lehi, Utah (pictured below). The fab is used exclusively to produce 3D XPoint memory right now.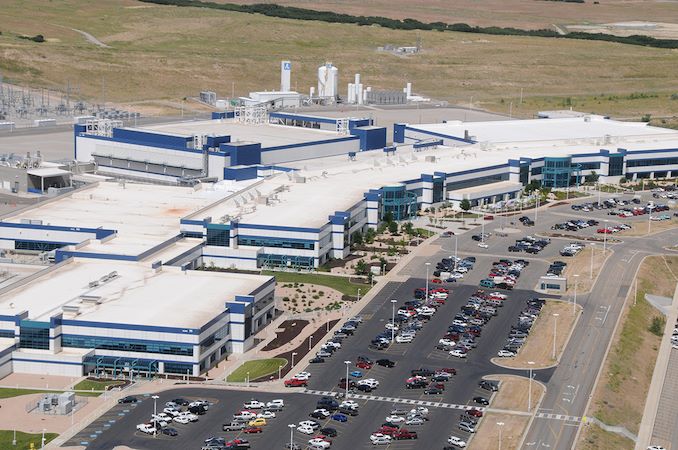 Early this year the two companies decided to fold their NAND flash R&D partnership, which made a jointly owned production facility somewhat useless for the long term as Intel and Micron were going to develop their own process technologies and memory devices going forward. Then in July the two companies announced plans to discontinue their joint development of non-volatile 3D XPoint memory after completing design of 2nd generation 3D XPoint, further dissolving any need in joint manufacturing operations in the mid-term future. As it turns out, Micron is set to exercise its right to call Intel's interest in IM Flash and buyout its stake for about $1.5 billion starting from January 1, 2019, the company said on Thursday.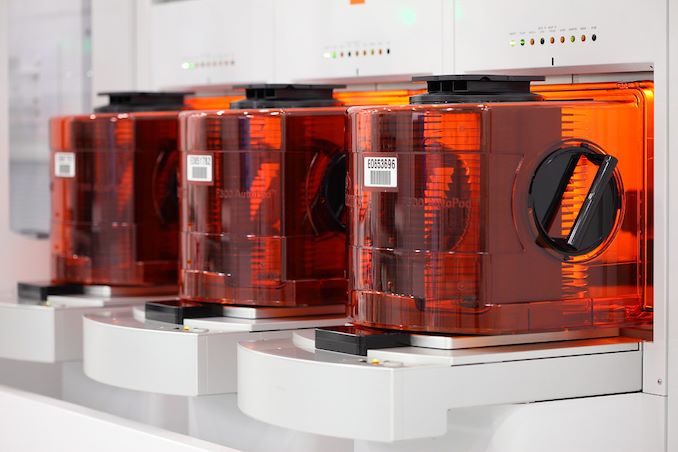 Under the terms of the original agreement, Intel has purchased chips from IM Flash under a special long-term supply agreement, essentially buying at manufacturing cost. Once Micron acquires Intel's stake in IM Flash, which will take from six to twelve months after Micron exercises its right, the two companies will have to sign a new supply agreement if they need to. On the basis of previously signed contracts, Micron will still supply 3D XPoint memory wafers to Intel for up to a year after close, at pre-agreed prices. After that, Micron may continue to supply Intel with 3D XPoint memory on a foundry basis.
Given the 6-12 month lead time required after Micron hitting the button, if Micron puts its takeover plan in motion on January 1, 2019, it will need to come to new terms to sell Intel any of the Lehi manufactured 3D XPoint memory by mid-2020 or early-2021. While this is ongoing, Micron has previously stated that it is set to introduce its own 2nd Gen 3D XPoint-based products in late calendar 2019 and then ramp them in 2020 under the QuantX brand. Around the same time Micron will start pilot production of its post-3D XPoint "emerging memory products", the company indicated.
While Intel will continue to obtain 3D XPoint from IM Flash until at least mid-2020, there is a big catch. The two companies are set to finish development of their 2nd Gen 3D XPoint only sometimes in the second or the third quarter of calendar 2019. The joint development takes place in IM Flash R&D facilities and the design is tailored for the IM Flash fab and jointly-developed process technology. Therefore, the transaction may potentially affect Intel's ramp up plans for the 2nd Gen 3D XPoint memory. In fact, Intel can manufacture 3D XPoint memory at Fab 68 in Dalian, China, the company said earlier this year. However, since the fab is busy making 3D NAND, Intel may have to adjust its production plans for both types of memory.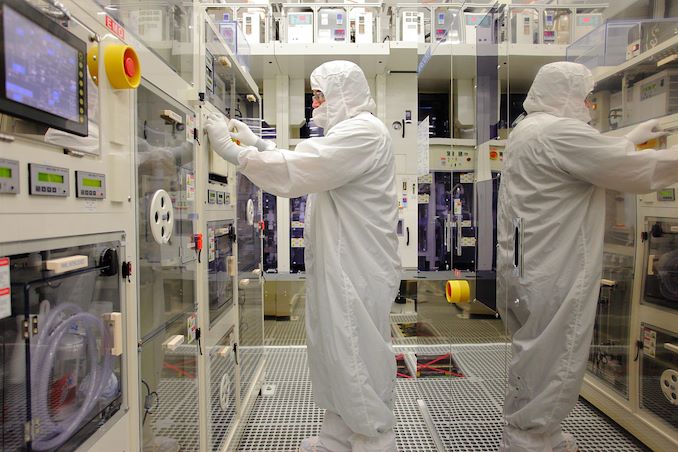 The announcement from Micron is the end of the whole IM Flash joint venture project. At this point, the two companies have very different priorities for their storage businesses in general: Intel might primarily wants to sell SSDs for client and server applications, whereas Micron's interests also span to automotive, mobile, special-purpose use, and various emerging applications (in fact, Micron once planned to offer 3D Xpoint for mobile devices, according to a presentation).
In order to properly address different markets, memory suppliers need different products. Intel prefers larger dies for high-capacity SSDs, while Micron needs smaller dies for other devices, it can be counterproductive for the two to work together. This can be one reason why the two decided to dissolve the partnership and focus on individual goals both for volatile (NAND) and non-volatile (post-3D XPoint) types of memory.
What remains to be seen is how the two companies share their jointly-developed IP (actual technologies required for 3D NAND and 3D XPoint will be shared, but there are certain things beyond that). The most logical scenario would be to sign a broad cross-licensing agreement, but this is still to be determined.
Related Reading:
Sources: Micron's Webcast, Micron