It used to be that Computex was spread across three different halls in or around the Taipei World Trade Center. Recently however a fourth hall was added, thanks to Computex's growth among other factors. For those of you that are curious, the halls themselves are all within walking distance of one another, but the walk seems much longer thanks to Taipei's incredible humidity.
This year the weather seems to be much milder than normal, making the journey better than normal, but still a tiring one. The halls are thankfully better air conditioned this time around, so at least your arrival at the halls is more welcoming than not. The majority of our coverage has been from Hall 2, since that's where most of the motherboard guys are located. But there are still a few gems to be found in the other halls, as we found out today.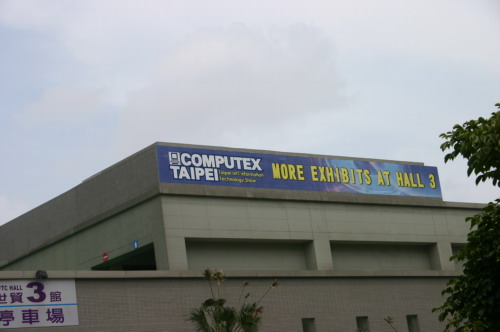 ...but even more interesting exhibits were at Hall 4
When we first went around the show floor we were severely disappointed with the lack of BTX motherboards and platforms being presented. After complaining about it to Intel, we were directed to their technology showcase here at Computex. It was at Intel's showcase in Hall 4 where we found all of the missing BTX boards and systems we'd been looking for.
For those of you interested in BTX, this part of our coverage is definitely for you.
Be sure to also read our other Computex coverage:
Computex 2004 Early Bird Coverage: NV45 in the Flesh, New Chipsets, BTX boards and more...
Computex 2004: More NV45 Information
Computex 2004: NV45 Mystery Solved