Homeworld 2 Performance
As intricate as the gameplay is for this game, the beautiful backgrounds help immerse you in the complex gameplay. If you like space sims, you'll be delighted at the overall look of this game. The backgrounds alone are very artistic and shadows and camera flares from suns are dramatic. The ships look clean and well textured, and explosions are very nice too. This is a pretty stylish space-real-time-strategy-game.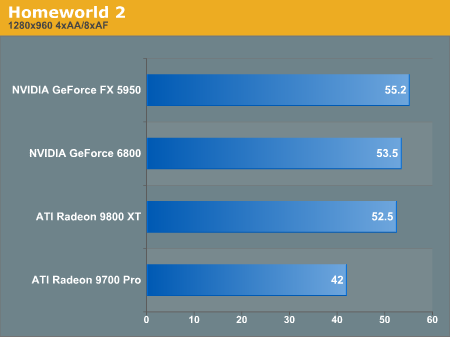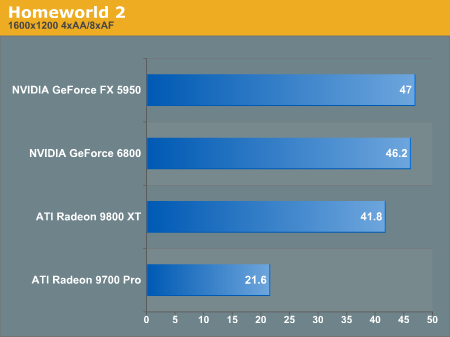 This game seems to be CPU limited in the test we chose (with the exception of the 9700 Pro), but these differences could be due to differences in rendering paths (ATI cards use PS2.0 for shadowing, while NVIDIA cards use shadow volumes) or the fact that the NVIDIA drivers are still beta. But, yes, all the problems we've seen in previous tests with this game were fixed with the latest patch (antialiasing works correctly now on both cards).