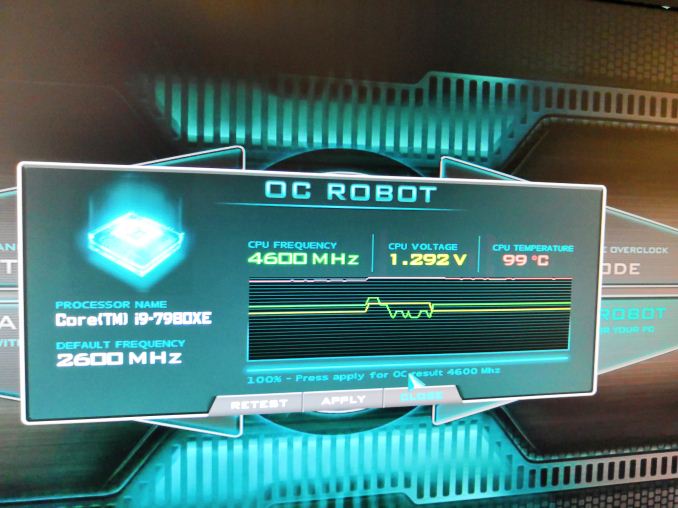 One of the criticisms over the years is that EVGA has not been on par with the major motherboard manufacturers when it comes to their BIOS/UEFI interface and feature set. Truth be told, the other vendors have dozens of engineers working on them, whereas EVGA only has a handful. Despite this, EVGA has slowly crept up to match the other vendors by slowly adding the latest options. For the first time it seems, EVGA now has the march with a new feature not seen on other products. We have seen stress testing before to find the best overclock, but we've never seen a direct stress test before.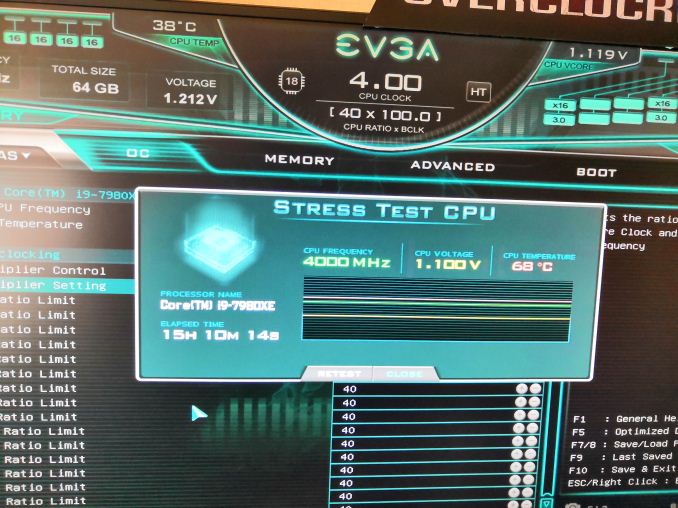 The key to what EVGA provides is that users can manually invoke a stress test based on their current configurations while in the BIOS. The stress test will implement a Prime95-like CPU stress, and the BIOS will fire up a display that shows the frequency, voltage, and temperature of the CPU. Normally in the past, we would expect the interface to be slow (because it's in the BIOS), but EVGA updates the display at a proper refresh rate, showing the live results of the sensors on board.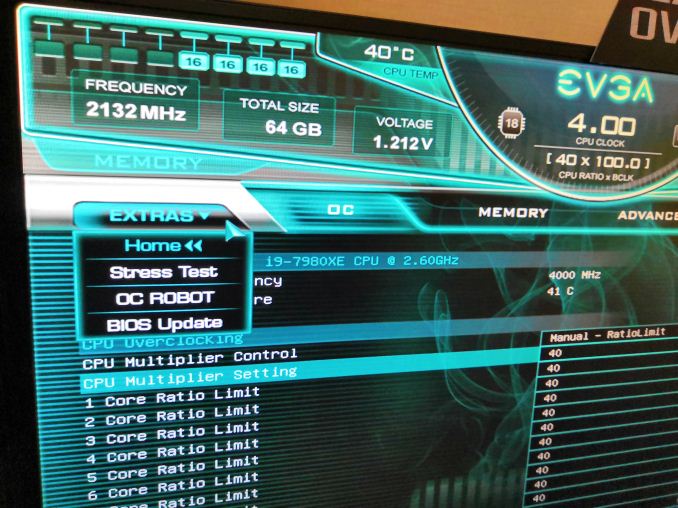 The new BIOS is also higher resolution, and has an EZ-mode so users can go into an OC Robot mode (to find a good overclock) or into a Gamer mode focused on what matters for gamers.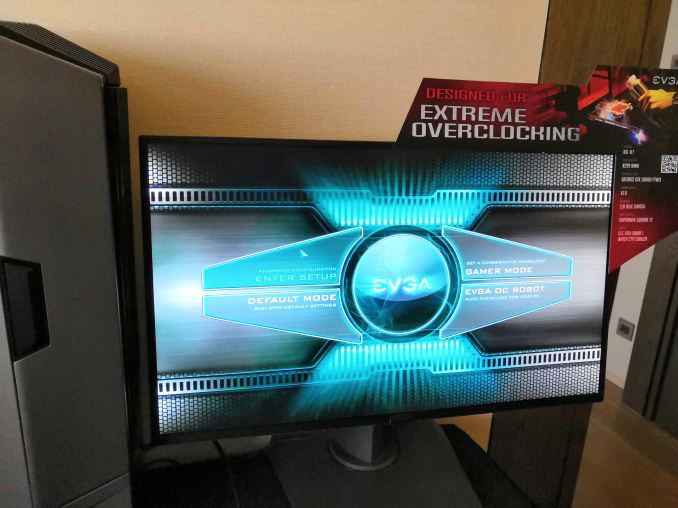 EVGA expects to roll out the new interface very soon, starting with its X299 motherboards first.
Want to keep up to date with all of our Computex 2018 Coverage?

Laptops

Hardware

Chips
Follow AnandTech's breaking news here!