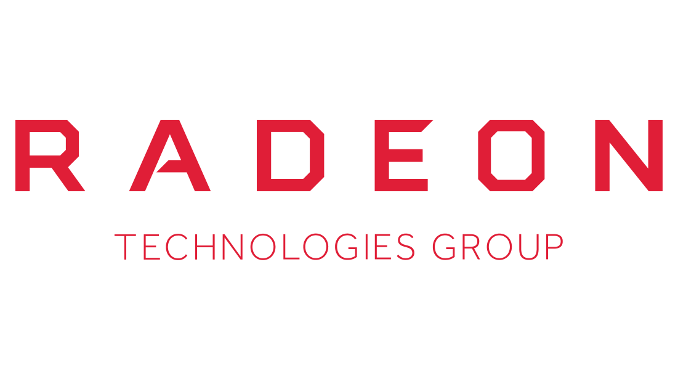 This week, AMD released Radeon Software Adrenalin Edition 18.2.2, a smaller patch bringing support for the just-launched Kingdom Come: Deliverance, as well as performance optimizations for Fortnite and PlayerUnknown's Battlegrounds (PUBG). Purely game-focused, 18.2.2 documents no new bugfixes or issues. And alongside Monday's launch of AMD Ryzen 5 2400G and Ryzen 3 2200G, AMD has put out the inaugural Windows 10 WHQL drivers specific to those two new APUs.
Released just yesterday, Kingdom Come: Deliverance is a CryEngine-powered first-person single player historical RPG, thematically reminiscent of Mount and Blade and The Witcher. The developers, Warhorse Studios, have stated their desire to focus on realism, story, open-world freedom, and hardcore combat mechanics, the latter of which is not too surprising considering the Operation Flashpoint and ARMA pedigree of Warhorse Studio's team members.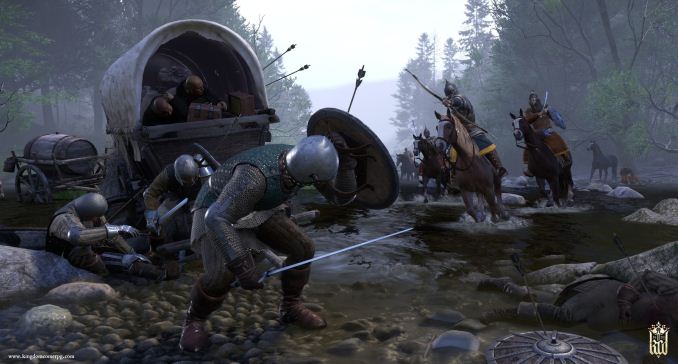 For Kingdom Come: Deliverance, AMD cites their 18.2.2 testing to show up to 3% faster 1440p performance for the Radeon RX Vega 56 and up to 4% faster 1080p performance for the Radeon RX 580 compared to Radeon Software Adrenalin Edition 18.2.1. As it so happens, Warhorse Studios marks down the Radeon RX 580 as the recommended AMD GPU requirement, with the Radeon HD 7870 as the minimum.
As for Fortnite and PUBG, AMD compares Radeon Software Adrenalin Edition 17.12.1 performance to 18.2.2, claiming 1440p improvements for the Radeon RX Vega 56 up to 3% faster for Fortnite and up to 5% faster for PUBG. Meanwhile, for the Radeon RX 580 at 1080p, AMD cites up to 6% faster performance in Fortnite and up to 7% faster performance in PUBG.
Wrapping things up on the 18.2.2 side, there has been no documented bugfixes and the list of open issues remain identical to 18.2.1:
FreeSync intermittently engages during Chrome video playback incorrectly, resulting in playback flicker.
Radeon Overlay hotkey fails to bring up the overlay or causes a Radeon Host Application crash intermittently on a limited number of gaming titles.
FreeSync may rapidly change between min and max range when enabled causing stutter in fullscreen games on multi display system configurations.
When Enhanced Sync is enabled on some FreeSync connected displays, flickering occurs with the performance metrics overlay.
Water textures appear to be missing in World of Final Fantasy.
A random system hang may be experienced after extended periods of use on system configurations using 12 GPU's for compute workloads.
The GPU Workload feature may cause a system hang when switching to Compute while CrossFire is enabled. A workaround is to disable CrossFire before switching the toggle to Compute workloads.
Radeon Software for New Ryzen Desktop APUs
Released as "Radeon Software for Ryzen Desktop Processors with Radeon Vega Graphics," the inaugural public graphics drivers are WHQL certified and are documented as version 17.40.3701 (Windows Driver Store Version 23.20.827.0). The update applies only to the Ryzen 5 2400G and Ryzen 3 2200G, and notes the following:
RAID drivers are not included in display driver packages. Users wishing to use RAID should navigate to the amd.com APU chipset driver page to find and install RAID drivers.
AMD has noted a potential system crash while running certain OpenCL applications like Linpack-DGEMM & Indigo benchmark. AMD is currently testing a solution to this issue and an updated driver will be released very shortly. Please visit amd.com for updates.
3DMark Firestrike may experience an application hang during GT2 test.
Additionally, AMD has put up a support page for issues with system boot-up failure on configurations with some 2nd generation Ryzen desktop processors (CPUs & APUs) and AM4 motherboards. Unsurprisingly, AMD notes that the likely cause in this scenario is a motherboard that has not been updated to the latest BIOS with APU support, but offers a boot kit solution under warranty if this is not the root cause.
The updated drivers for AMD's desktop, mobile, and integrated GPUs are available through the Radeon Settings tab or online at the AMD driver download page. More information on these updates and further issues can be found in the respective Radeon Software Adrenalin Edition 18.2.2 release notes and Radeon Software for Ryzen Desktop Processors with Radeon Vega Graphics release notes.
Source: AMD